At the end of last week, the head of Bitcoin SV, Craig Wright (CSW), took part in the CoinGeek event, where he made some loud unsubstantiated claims against several major crypto market players.
The community took them with ridicule, however, Bitcoin SV has been rising on those CSW statements. At press time, BSV is the top performing coin and nearly the only asset in the top ten that is actually rising.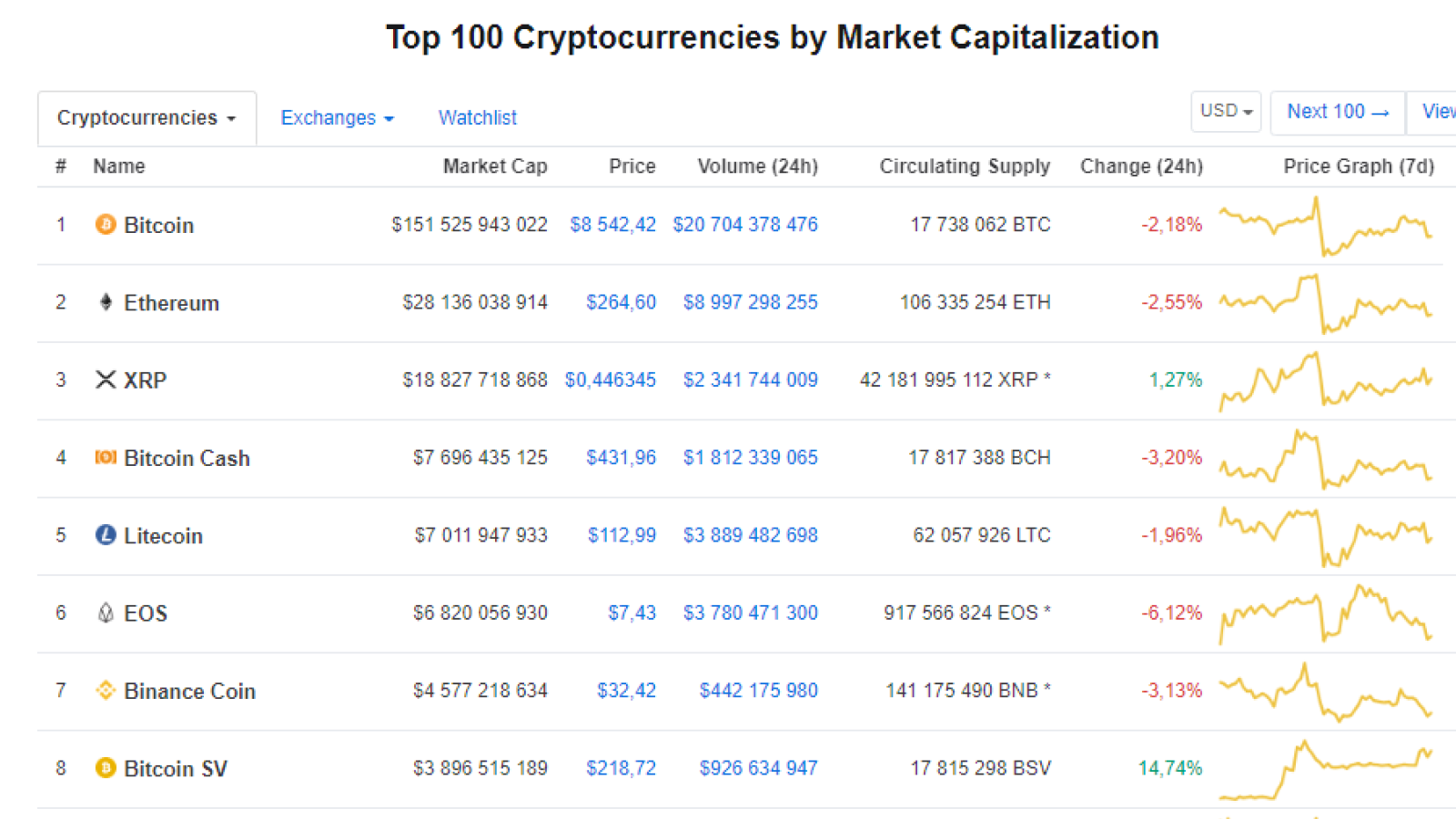 Craig Wright opposes the crypto world
During the CoinGeek crypto event in Canada, CSW stated that Bitcoin (BTC) is still in circulation since it supports global criminal activities, including prostitution and slavery.
As for the latter, CSW accused Tether, Binance and Bitfinex, saying that these companies use BTC to finance trading people and prostitution around the world. As per Wright, 30 percent of Binance's funds is used for these old as hills business directions.
Craig Wright modestly avoided voicing statistics of how much Bitcoin SV is used to support global criminal activities, though.
When offered to sue Wright for libel, Binance's CZ refused, saying that CSW does not deserve that much attention.
Peter McCormack decides to strike back at CSW in court
Recently, U.Today reported that the famous crypto podcaster Peter McCormack faces a risk of having to pay Craig Wright over 1 mln pounds sterling should he lose the case against CSW. If McCormack chooses to fight against CSW in court, legal expenses would be as much as 700,000 pounds. However, if he loses to Wright, he would have to pay the 'Fake Satoshi's' expenses too, which would total twice as much as 700,000 pounds.
One of the options McCormack was considering is not to respond at all. Still, no option would free him of paying up – in that case, he would have to reimburse CSW for the alleged libel.
However, now the podcaster has decided to hire the best law firm in London to oppose Craig Wright in court and get CSW to pay his legal fees.
1/ I have instructed RPC to act of my behalf in my defence against Craig Wright. After reviewing pro-bono offers v the market I have decided it is essential to appoint the best firm possible.

RPC is the best and most equipped UK firm to defend in cases of libel.

— Dr. Peter McCormack (@PeterMcCormack) May 31, 2019