The other day, the CoinGeek conference took place in Toronto. The self-proclaimed Satoshi Craig Wright made a public speech, in which he stated that the world's largest crypto exchange Binance and Tether Ltd, the issuer of the USDT stablecoin, are funding global prostitution and slavery.
Wright's accusations against major crypto players
The controversial leader of the Bitcoin SV team and the man who calls himself Satoshi Nakamoto has recently claimed that Bitcoin (BTC) still exists only because it is used by criminal elements around the globe.
WTF is this guy talking about?

According to Craig Wright, in his talk today from @RealCoinGeek Toronto

"Thirty percent of @binance and @Tether_to funds women in slavery."

I can't wait to see how the cultists attempt to explain how this statement is somehow true. pic.twitter.com/JDxHixcrbi

— Ⓥin Ⓐrmani (@vinarmani) May 30, 2019
He stated that during his speech at the recent CoinGeek event, saying that 30 percent of "Binance and Tether money" is used for financing women in prostitution and women in slavery. He also made accusations against Bitfinex, which shares its management team and banking partners with Tether Ltd.
The community took Craig Wright's words with ridicule, with some wondering why Mr. Wright is still allowed to speak at major crypto events. Others simply had fun and made jokes about CSW's accusations, saying that Binance spends not 30 percent but as much as 35 on prostitution.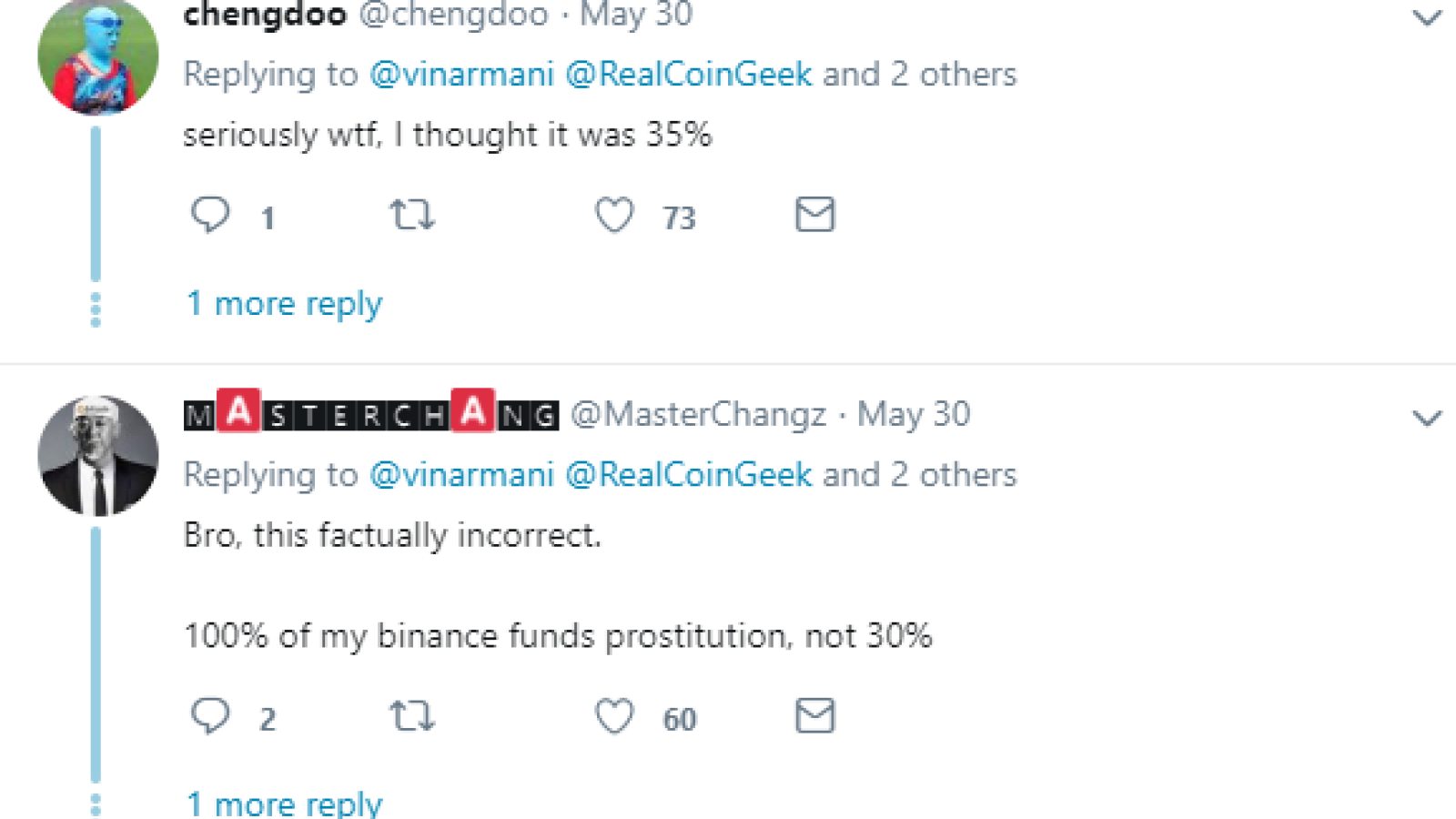 Binance's CZ will not sue Craig Wright for libel
After a video clip made of Craig Wright's heated accusations began spreading around the web, it was picked up by Peter McCormack, the podcaster being sued by Wright for libel.
He retweeted the video and tagged Changpeng Zhao and asked if the latter had seen what Wright says about Binance. Some people in the comment thread suggested CZ sue the "fake Satoshi' for libel.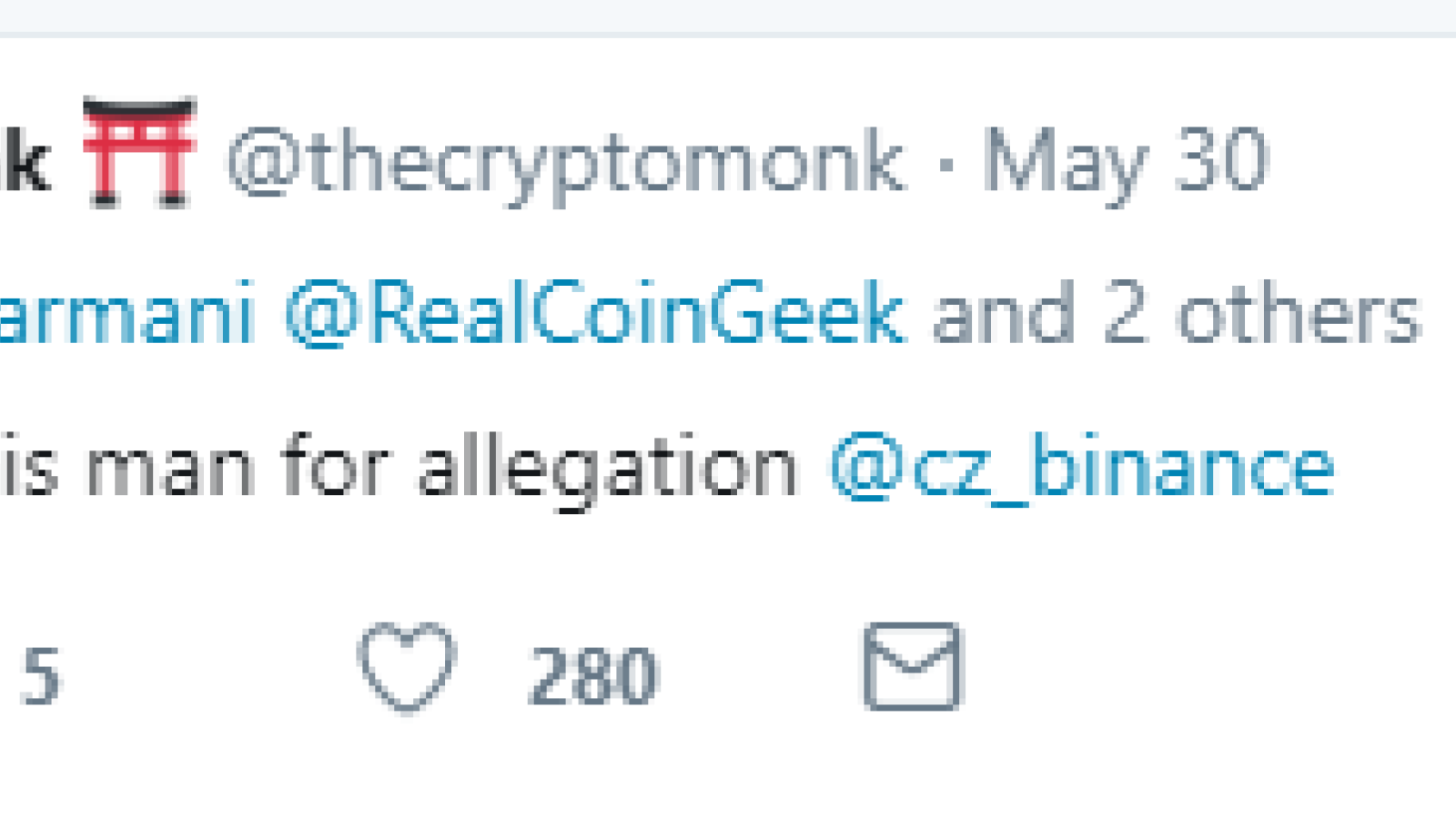 However, CZ said that he would not give Craig Wright the attention he wants and will not take any legal action against him.