The sudden rise of Bitcoin which has been lasting for a couple of days already does not seem to be supporting the whole crypto market any longer. Now, one look at Coinmarketcap (CMC) is enough to see that the situation is changing and around half of the top hundred crypto assets have begun to retrace.
Will Bitcoin roll down under $5,000?
The recent Bitcoin price surge has brought up numerous speculations of experts in the crypto and financial spheres as to how long the spike would last, whether it is a new prominent bull run or if it will end soon.
Major news outlets have suggested their view of the situation and the reasons behind Bitcoin's rise. However, in an article on Wednesday, Bloomberg called the situation an unjustified burst of optimism, recommending to simply ignore it.
What is CMC showing right now
At the time of writing, Bitcoin is trading at $5,029. The other best performing coin at the moment is Bitcoin Cash, which is showing a rise by nearly 22 percent.
Ethereum, XRP and Binance Coin are the only assets on the top-ten list that are declining.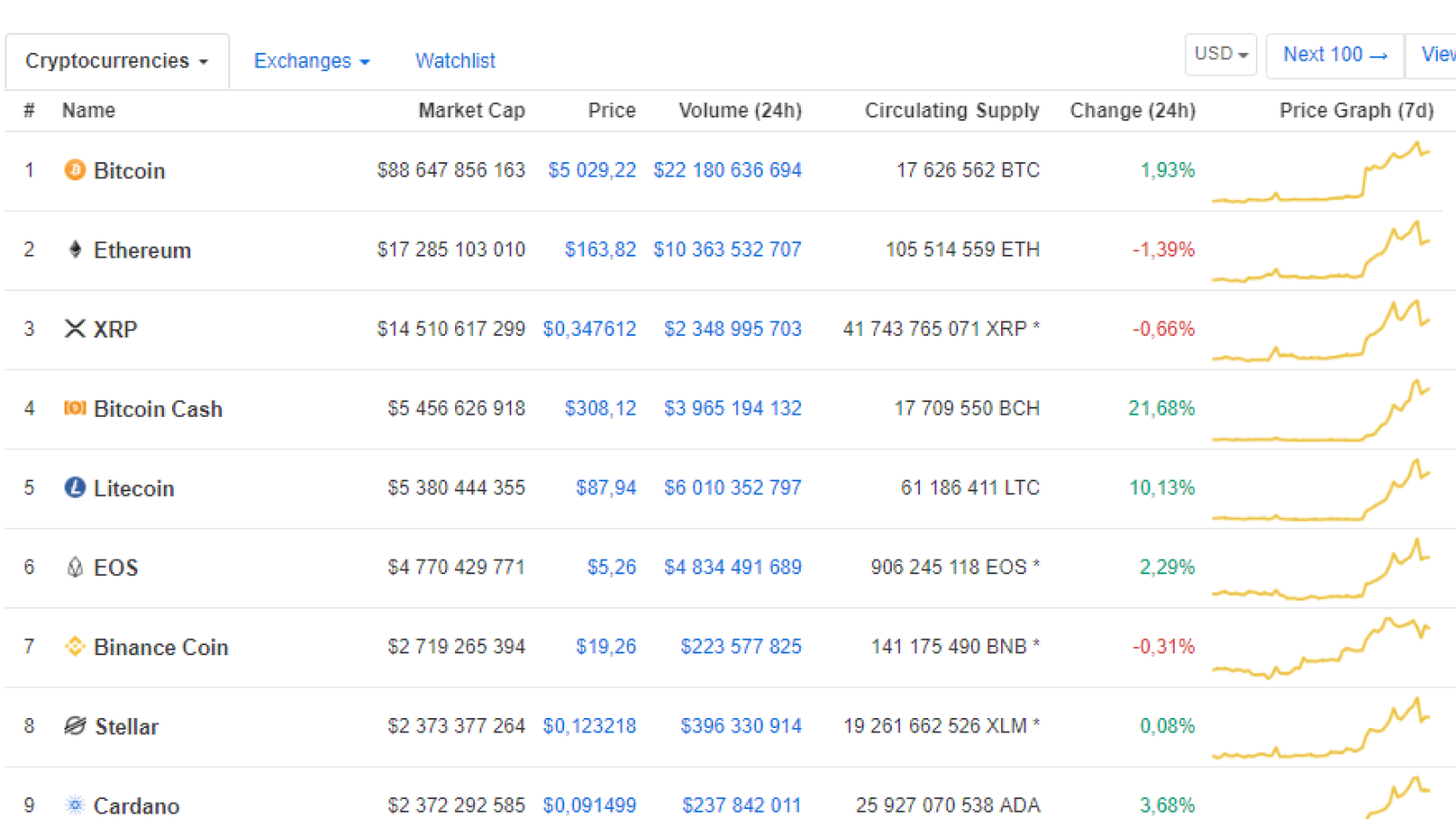 Top 10 Cryptocurrencies Price by Coinmarketcap.