Mintlayer, a pioneering second-layer sidechain in the Bitcoin (BTC) ecosystem, shares the details of its first grant program designed to support early-stage DeFi developers. Also, a specific program will be announced for projects that do not generate revenue directly themselves.
Mintlayer launches open $4 million grant program for developers
According to the official statement shared by Mintlayer, a second-layer programmable sidechain on top of the Bitcoin (BTC) network, its much-anticipated developers' grant program has gone live. The net volume of grants for all applicants is capped at $4 million in the equivalent of ML, Mintlayer's native tokens.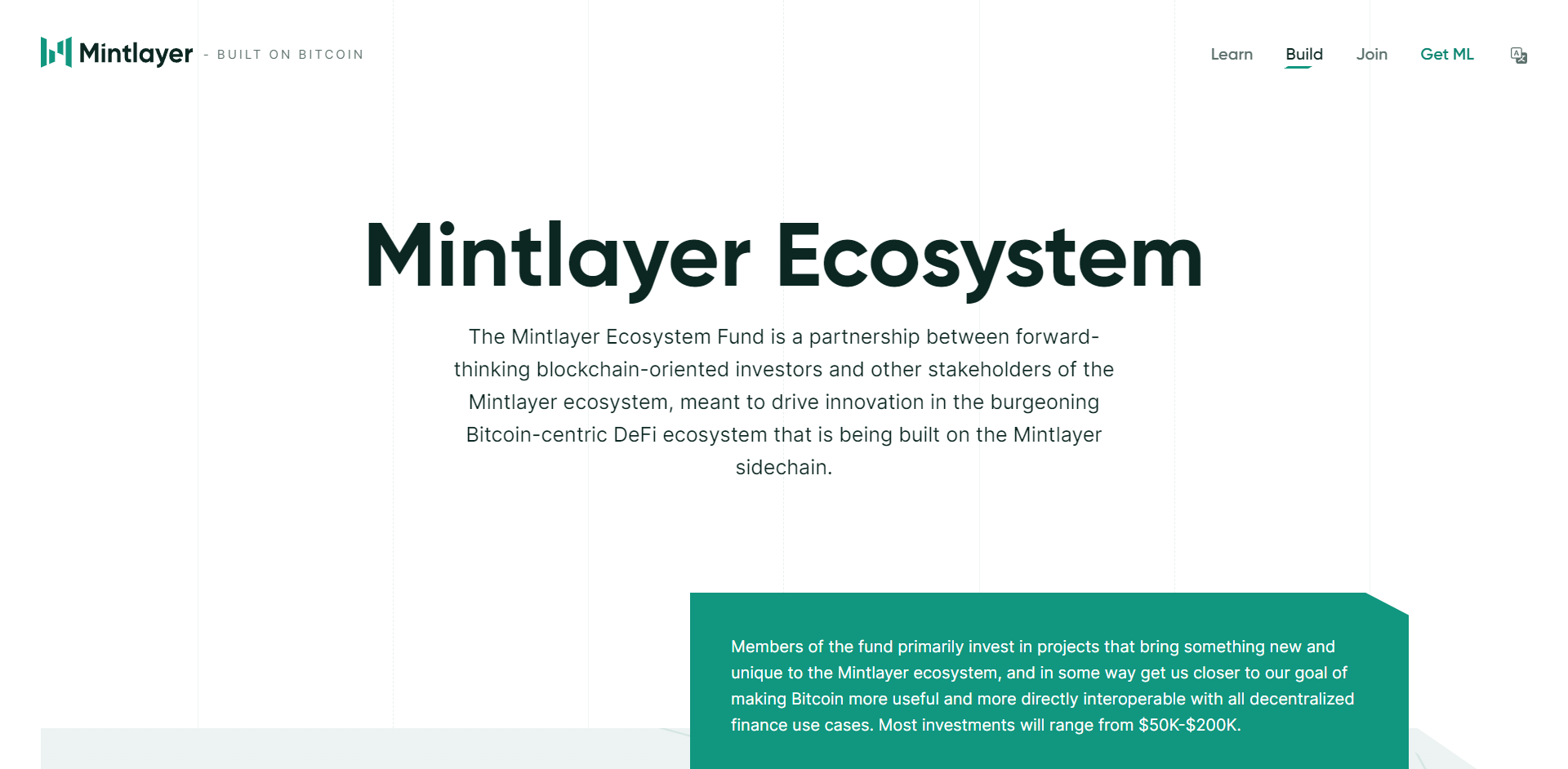 The initiative is set to provide support to teams focused on development of tools and protocols that will provide value to the Mintlayer ecosystem.
Within this program, a special module will be announced for the projects that do not generate income directly. Instead, they might be valuable for the progress of Mintlayer's ecosystem as a whole.
In order to apply for the foundation's grant, Web3 developers need to be able to provide a detailed explanation of their products, personal details and any documentation regarding the milestones the product has already accomplished or the proof of concept needed to verify that the product is viable.
As covered by U.Today previously, Mintlayer's native token ML was listed by a top-tier centralized cryptocurrency exchange (CEX) on March 23, 2023.
New cryptocurrency projects will join Bitcoin (BTC) ecosystem with Mintlayer
Recipients of the grants will be rewarded based on how their projects align with the goals described in Mintlayer's roadmap for 2023-2024.
Enrico Rubboli, CEO of RBB Lab, the team behind the development of Mintlayer and associated solutions, stressed the importance of the grant program for growing a solid and passionate community around Mintlayer:
One of our directives is to attract the best teams, projects, and ideas to the Bitcoin ecosystem via Mintlayer. These grants assure that when developers come with a bright idea, there are resources to build it.
Mintlayer is a second-layer platform aimed at bringing all types of Web3 applications to the Bitcoin (BTC) ecosystem. Its stack of supported products includes DeFi, smart contracts, NFT marketplaces and other decentralized applications.