Bitcoin, the world's leading digital currency, is grappling with a significant price hurdle, according to market analyst Jake Wujastyk.
In layman's terms, Bitcoin is managing to maintain its recent lower value but is finding it tough to exceed a specific price due to the increasing presence of potential sellers on the market.
Wujastyk's analysis involves technical concepts like Volume Weighted Average Price (VWAP), a trading benchmark that offers an average price at which the flagship cryptocurrency has been traded throughout the day.
Bitcoin appears to be perfectly holding onto this average price calculated from a specific significant point in time, referred to as the "swing low."
The resistance to Bitcoin's price rise comes from what is termed as the "overhead supply," a level where a substantial amount of potential selling pressure exists.
This pressure often comes from previous buyers who might be looking to sell when the price reaches its break-even point.
This area, visualized as a "volume shelf" on a volume profile chart, is where a high volume of Bitcoin has been traded, indicating that many traders have their positions at this level.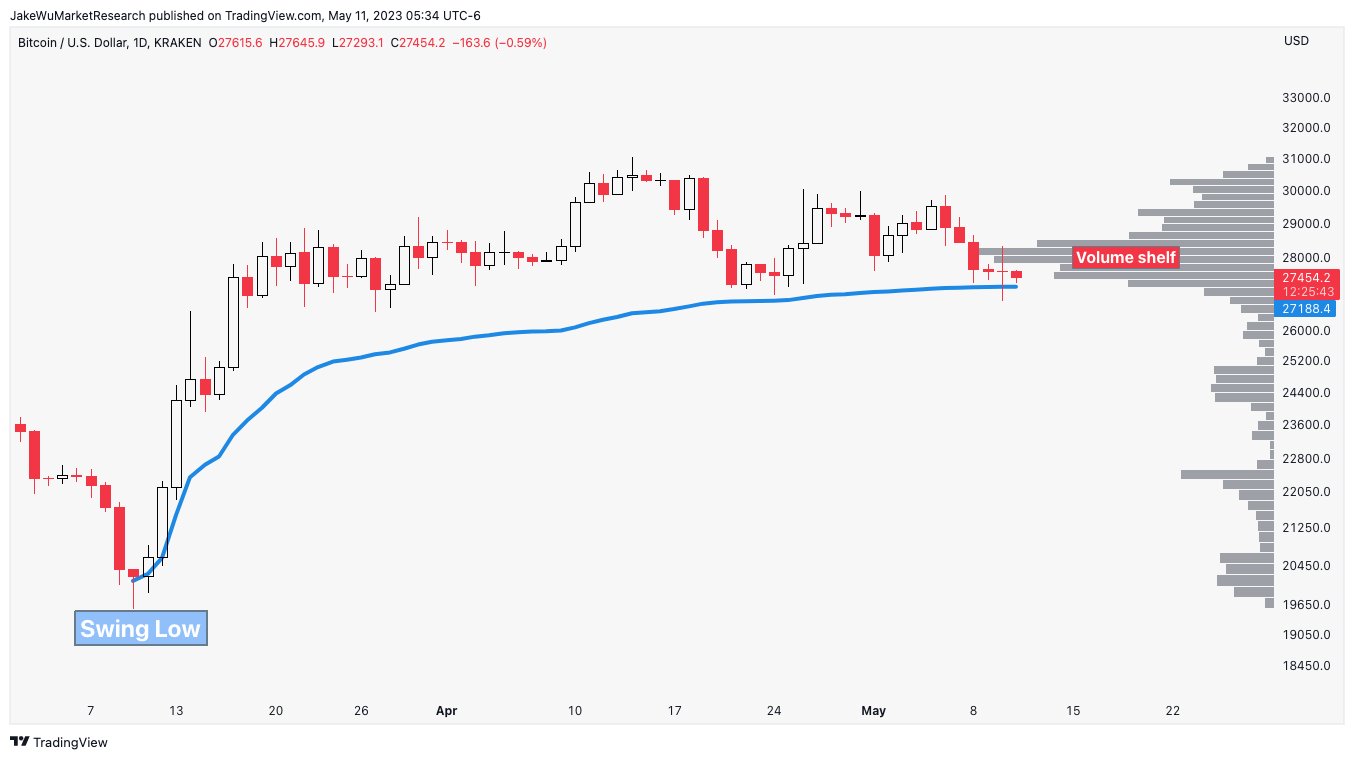 Wujastyk's analysis is especially pertinent given recent market developments. Bitcoin saw a temporary surge on Wednesday, following the latest consumer price index (CPI) report indicating easing inflation rates. This optimism briefly pushed Bitcoin to an intraday high of $28,883 on May 10. However, concerns around market liquidity led to a subsequent drop below $27,000.
According to CoinGecko, Bitcoin currently trades at $27,283.13, marking a 3.4% decrease over the last 24 hours.