TinyTap, a fully owned subsidiary of Animoca Brands and a cutting-edge platform for user-generated educational games, expands its bet on integrating instruments powered by artificial intelligence (AI). Together with non-fungible tokens (NFTs), these products will adjust educational processes for the digital era.
Animoca Brands' TinyTap releases AI-powered instruments for digital creators
Innovative EdTech startup TinyTap, part of The Sandox (SAND) creator Animoca Brands, introduces fresh AI features and a roadmap for development in this red-hot sphere. It also expands the collaboration with Open Campus aimed at integrating Web3 into digital education methodology.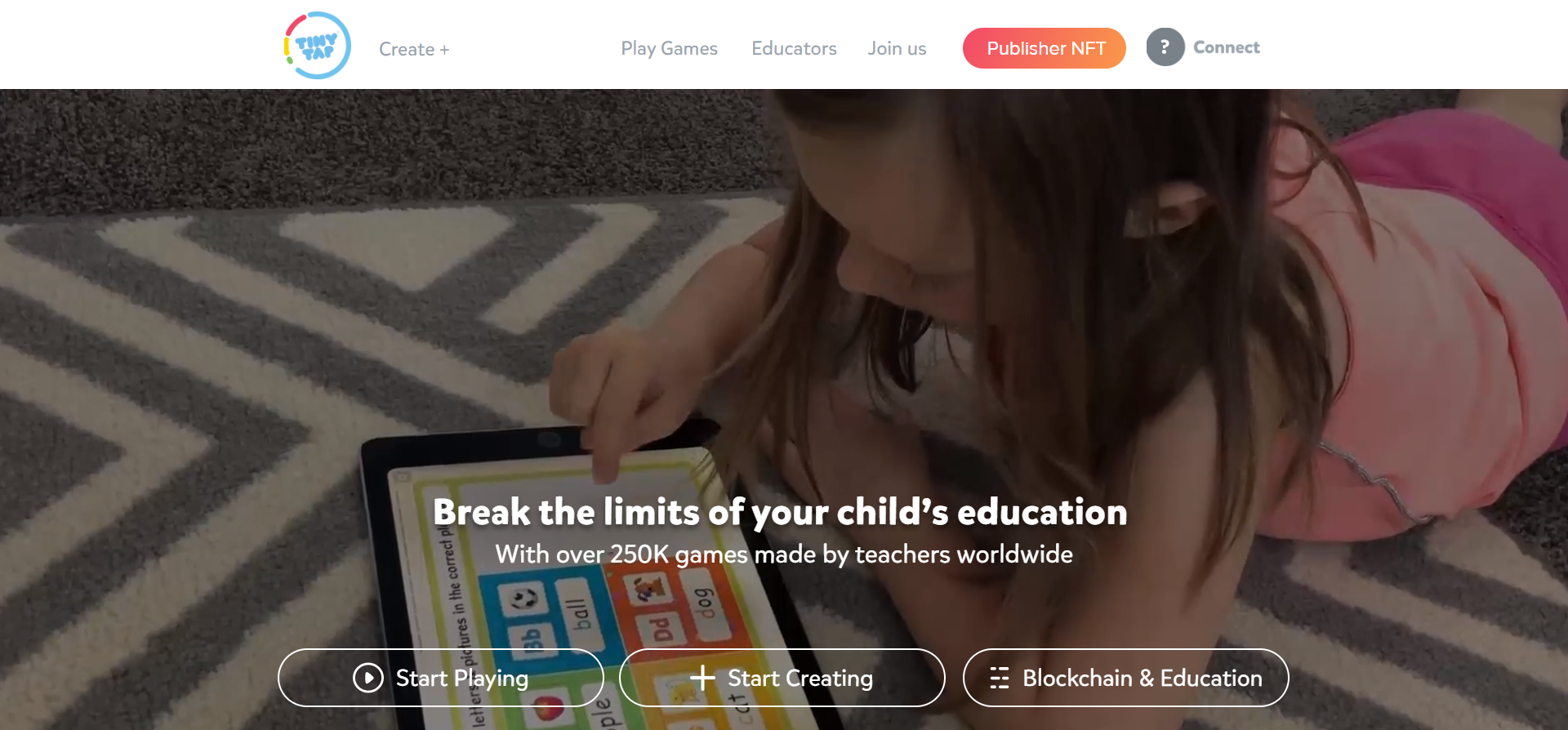 As part of the release, TinyTap introduces a new AI "prompt-to-game" feature. It allows every prompt to be turned into gaming logics without a single line of code involved. Such games can be used for educating children about specific topics. Similar "prompt-to-text/image" functionality allows creators to make infographics, charts and other educational images based on simple prompts.
Yat Siu, co-founder and executive chairman of Animoca Brands, is excited about the new phases of TinyTap's journey to AI instruments in the education sphere:
As in various other fields, AI presents some terrific opportunities for edtech. Integrating AI into TinyTap allows us to scale up educational opportunities with customized programs tailored for each learner. More efficiently produced content means a larger education library, which will also help teachers to earn more on TinyTap.
Being in the space for over 10 years, TinyTap platform has smashed through the 10 million registered users and 100,000 educators milestones.
TinyTap to expand its integration with Open Campus Protocol in Q4
Yogev Shelly, CEO of TinyTap, highlights that the integration of AI features will be mutually beneficial for young users of the platform, their parents and teachers:
We are excited to unveil our AI roadmap, which will redefine the way teachers and parents create engaging and interactive educational content for children. With its new AI-powered functions, TinyTap will make content creation faster and more accessible, enabling teachers and parents to provide a personalized learning experience for each child.
Also, starting from Q4, 2023, the team of TinyTap will deepen its collaboration with Open Campus protocol. In the coming months, all participating holders of Open Campus NFT and EDU tokens will be able to use the protocol to spend EDU tokens to mint TinyTap games (both standard and AI-powered ones) into Publisher NFTs.
As covered by U.Today previously, Publisher NFTs are released on OpenSea, a world-leading NFT marketplace. They serve as additional income sources for teachers and educational content creators.