In a stunning turn of events, Binance, one of the world's largest crypto exchanges, has been hit with a massive outflow of funds, amounting to a staggering $850 million in the last 24 hours alone, according to DefiLlama. This figure has now soared to a jaw-dropping $2 billion over the course of just seven days.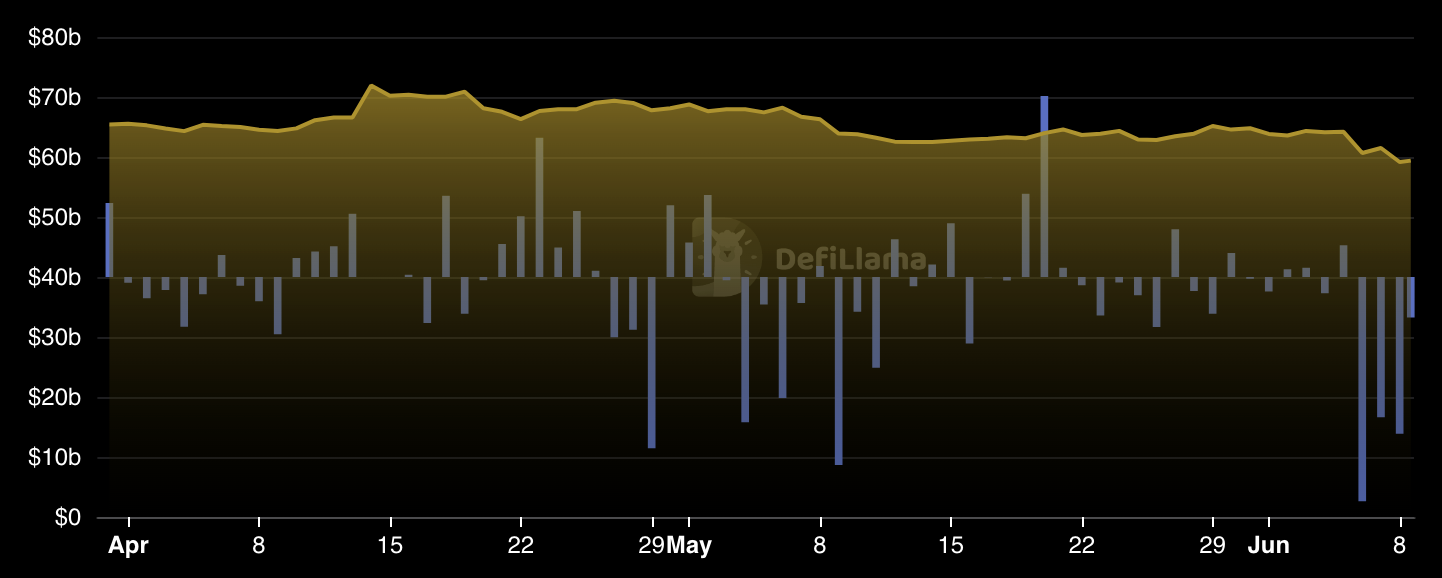 The woes of the black-and-yellow crypto behemoth began on Monday when the SEC filed a lawsuit against Binance, Binance US and Changpeng Zhao, the exchange's CEO, for alleged violations of U.S. securities regulations. Alongside the lawsuit, the SEC demanded a freeze of the funds of all three entities involved, a move that could take effect as early as June 13, potentially compounding Binance's troubles.
Where does money flow?
Interestingly, amid the turmoil engulfing the crypto market, one exchange has emerged as a beneficiary of Binance's woes. OKX, another major player in the cryptocurrency landscape, has experienced significant growth since the beginning of the week, with an increase of at least $350 million. According to DefiLlama, this surge has solidified OKX's position as the second largest centralized crypto asset trading platform, further cementing its status in the industry.
Presently, the total value of OKX assets stands at an impressive $10 billion. While this figure is still six times lower than that of Binance, it represents a remarkable 15.3% increase compared to the third-place contender, Bitfinex.
As the crypto market continues to evolve and face regulatory challenges, the rise of OKX amid Binance's struggles showcases the dynamic nature of the industry. Investors and traders are closely watching developments, eagerly anticipating the resolution of Binance's legal predicament and its potential impact on the broader crypto landscape.