XRP, the fifth largest cryptocurrency by market cap, is showing three crucial support and resistance levels that investors should closely monitor. The first two levels are the upper and lower borders of the descending trading channel that XRP entered in February. The breakout of either of those lines will have a significant impact on the digital asset's price.
The upper border of the channel currently sits at around $0.39, while the lower border is at approximately $0.36. If XRP breaks out of the upper border, it could signal a potential uptrend and lead to a significant price increase.
On the other hand, if XRP breaks out of the lower border, it could indicate a continuation of the bearish trend and lead to a further decline in price.
The third critical level for XRP is $0.33, which is the strongest support level that the digital asset currently has. If XRP breaks down from the lower border of the channel, it could trigger a move toward the $0.33 level.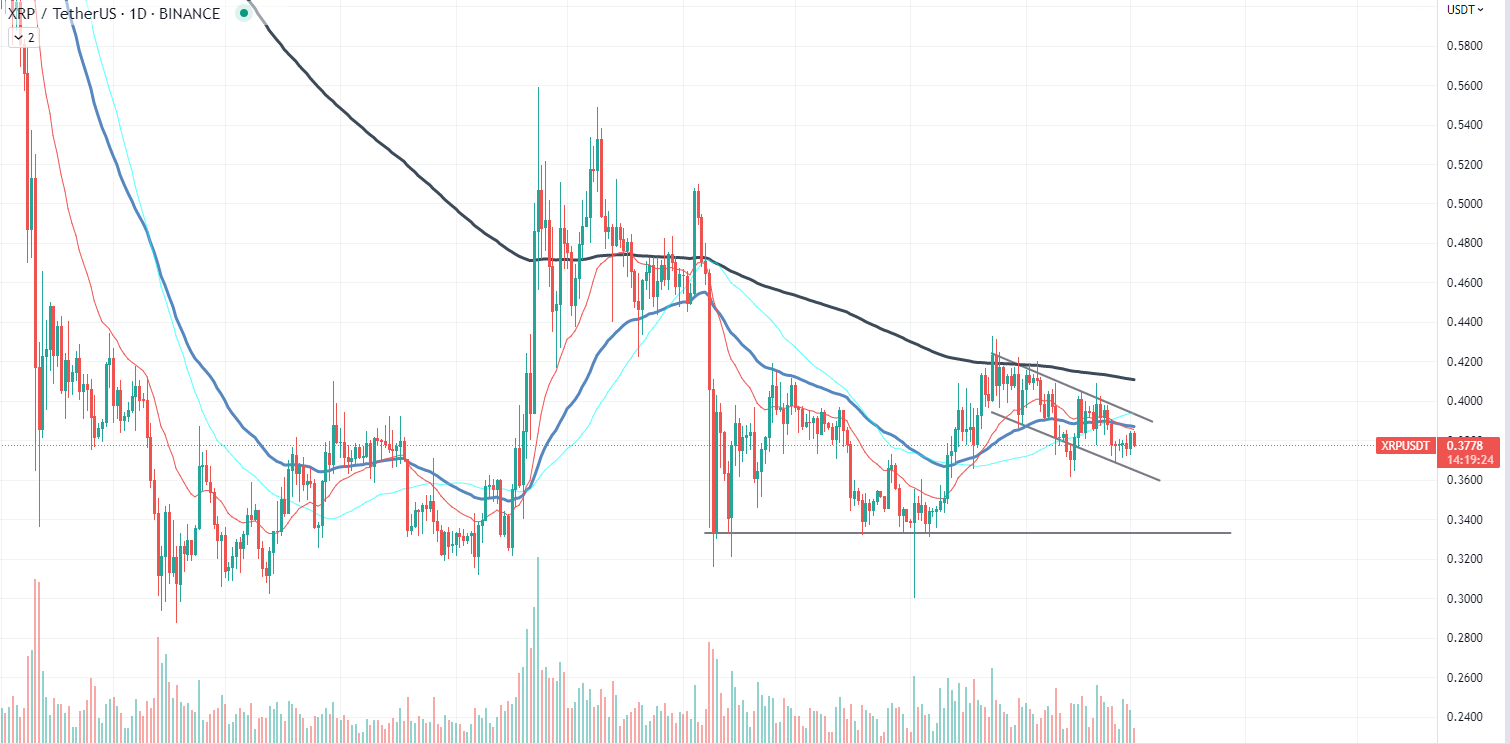 If this support level holds, XRP could experience a significant rebound in price. However, if this level is broken, it could lead to a further decline in price and potentially even a retest of the previous low of $0.17.
Despite uncertain market conditions, XRP has shown remarkable resilience, bouncing back from its previous lows and continuing to attract investors. The digital asset's ability to hold crucial support levels has been impressive and has led to increased investor confidence. However, the breakout of the trading channel will be a crucial development for XRP's price, and investors should closely monitor these levels to make informed decisions.