After the Ethereum major upgrade Istanbul took place on Sunday, the optimism of major market participants seems to be returning to the second biggest blockchain.
The Whale Alert Twitter bot reports that 200 mln USDT has been minted at the Tether Treasury and transferred.
? ? ? ? ? ? ? ? ? ? 200,000,000 #USDT (200,836,214 USD) minted at Tether Treasury

Tx: https://t.co/jKpmSty4Gf

— Whale Alert (@whale_alert) December 9, 2019
The CTO of both Tether and Bitfinex, Paolo Ardoino, has calmed the community down by explaining that this is merely a token migration from Omni to Ethereum.
Chain Swap.
Read here:https://t.co/ciEIhRNzvK

— Paolo Ardoino (@paoloardoino) December 9, 2019
Is Ethereum to get going after Istanbul is here?
Now that the major upgrade on Ethereum has been finally introduced, many are hoping that the second biggest cryptocurrency and blockchain is going to recover on the market and in the eyes of users.
Ethereum has been suffering from lack of scalability for about two years, since the most popular back then blockchain game CryptoKitties was launched and congested the platform.
Besides, many believe that the implementation of Istanbul is going to push Ethereum towards changing for the Proof-of-Stake algorithm instead of the classic Proof-of-Work - the one from which Bitcoin started off.
Despite the hard fork, the crypto market has not responded to that with a rise, as if not noticing the event at all.
However, the transfer of 200 mln Tether may signify that major crypto market players are becoming interested in Ethereum and its ERC20 token standard again.
As for the transaction, one of users in the comment thread points out that it has not been confirmed yet.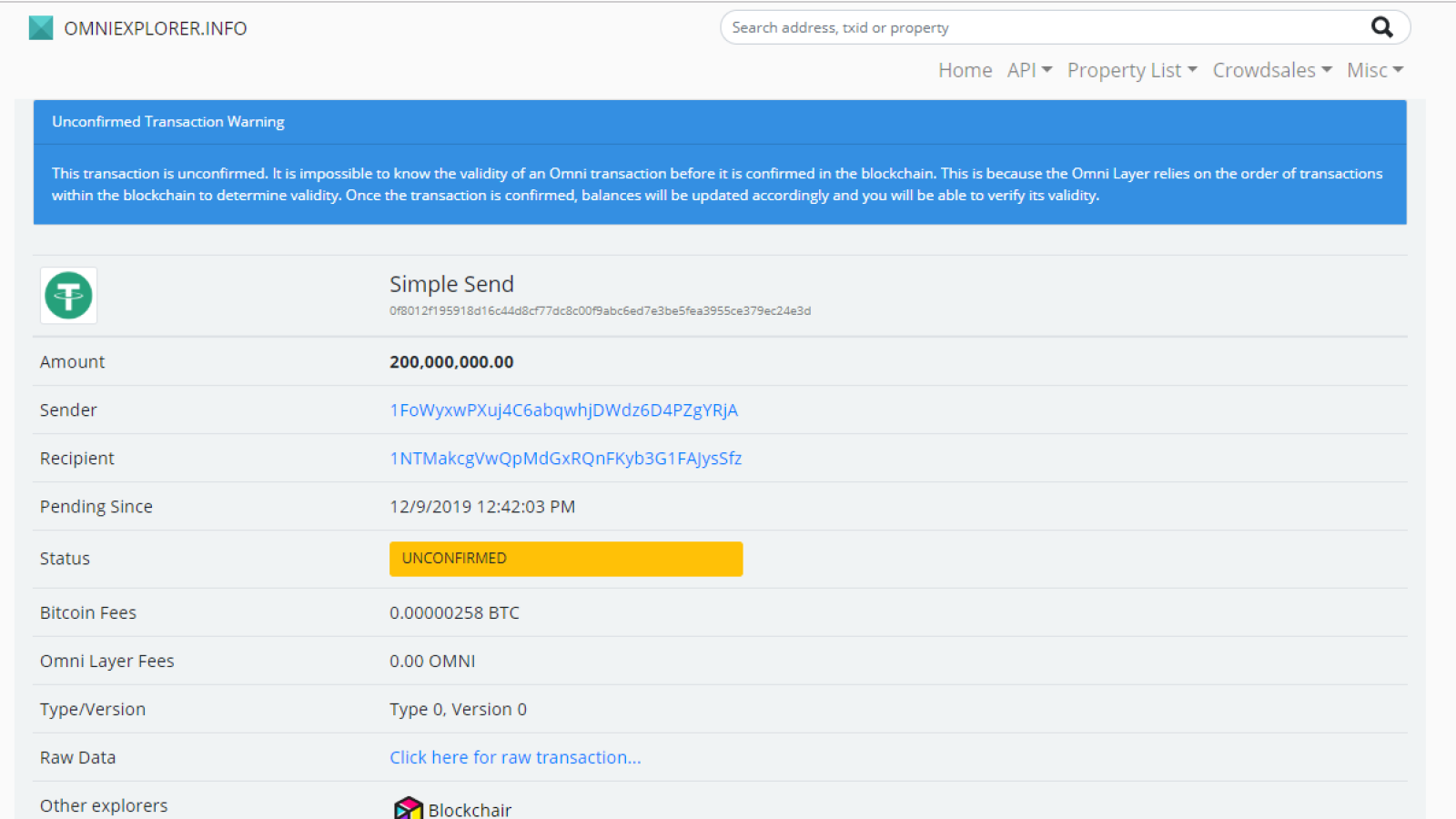 Tron is competing with Omni and Ethereum for USDT migration
In spring this year, Tron partnered with Tether to launch TRC20-based USDT. Since then a large number of USDT stablecoins was converted from Omni and ERC20 to TRC20. In mid-fall, this amount was quite substantial and kept getting bigger.
However, today's token swap shows that Ethereum is not less interesting in this regard to investors than the Tron chain.