Tron reports its new milestones after the recent incident with DigiByte getting delisted from Poloniex while some in the DGB community accuse the CEO Justin Sun of initiating it.
Total number of user accounts on Tron surges over 100,000
The official Tron account on Twitter cites data provided by Tronscan, saying that over the last two weeks there has been a significant increase in Tron user accounts. This shows an evident growth trend, the tweet states.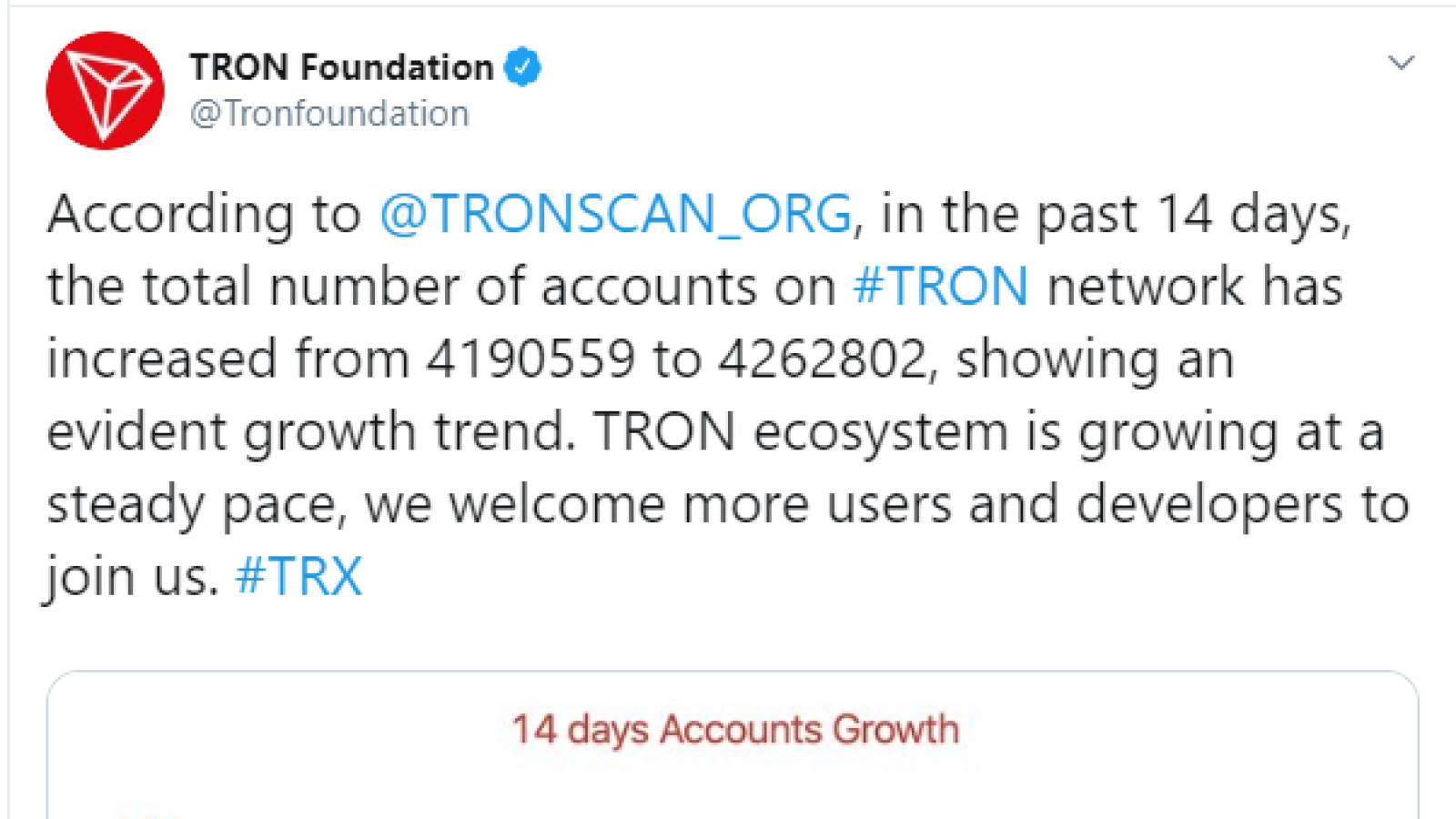 The Tron Foundation invites more users and developers to join it. This sounds in unison with the recent Justin Sun's tweet in which he invites Ethereum dev teams to migrate to Tron.
The tweet came as a response to the news that next year the Ethereum Foundation plans to cut off funding for its internal dev teams starting from young projects.
More dApps added to Tron over last week
Over last seven days, the amount of dApps made on the Tron chain has grown from 636 to 643. Tron claims that in comparison with other blockchains, assumingly Ethereum and EOS, the network is growing at the highest speed.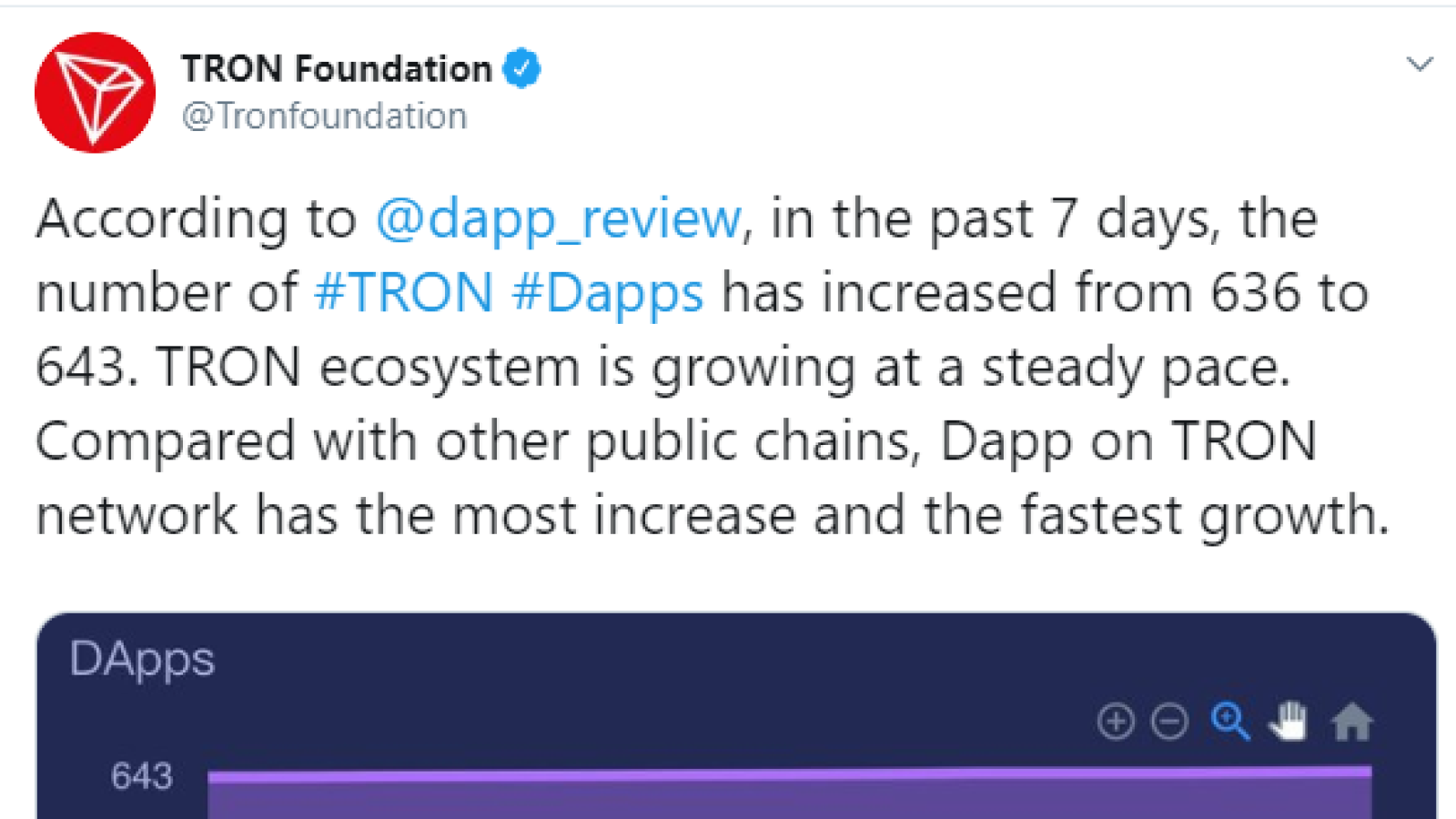 Recently, the Poloniex trading platform ditched by Circle has acquired the TRXMarket dex and renamed it as PoloniDEX. Now, it intends to add all Tron-based assets free of charge.
How Tron's rivals are doing
Ethereum
On December 8, Ethereum conducted its long-expected Istanbul hard fork which many believe to solve the current difficulties with scalability and push it towards the Proof-of-Stake algorithm.
Analysts are expecting the ETH price to surge to around $423 after June next year.
EOS
As reported by U.Today recently, since early November, the EOS chain (or rather its users) have been suffering from congestion caused by the EIDOS dApp airdrop with transaction fees rising tremendously. Now, users need to have at least 100 EOS staked in order to transact.
Besides, the Weiss Ratings agency has decreased the EOS techno score from B to C.
Still, Justin Sun reports that Tron comes third after Ethereum and EOS as per CCID's 15th global public blockchain technology assessment index.