13 November - Tachyon Protocol, a Decentralized Protocol co-launched by V SYSTEMS and X-VPN has been officially introduced to all global participants at The Capital 2019 held by CoinMarketCap in Singapore.
CoinMarketCap is a global leading cryptocurrency data authority founded in 2013. There are over 2,800 cryptocurrencies on the site and over 100M people around the world gather to discover crypto assets here. As the first event initiated by CoinMarketCap, The Capital connects the leading project teams, partners, stakeholders and enthusiasts to launch global conversations on crypto asset adoption, liquidity and discovery.
In this event, Tachyon Protocol team has given a formal introduction presentation about the project. This is the first public speech for the team in the industry event. For a new technical project launched in September this year, attending this event is a significant step to help reach global market and build brand awareness.
Tachyon Protocol is the first application in V SYSTEMS and also the first DApp project Sunny King, inventor of POS, participates in. As the chief architect of V SYSTEMS, Sunny King focuses on the design of SPOS(supernode proof-of-stake). This time, he also joins the development of the first DApp as a founding member. This legendary man made his first-ever "public appearance" with Brandon Chez, CEO and Founder of CoinMarketCap at the first fireside chat in The Capital. You can check the full chat in this video https://vimeo.com/372260762.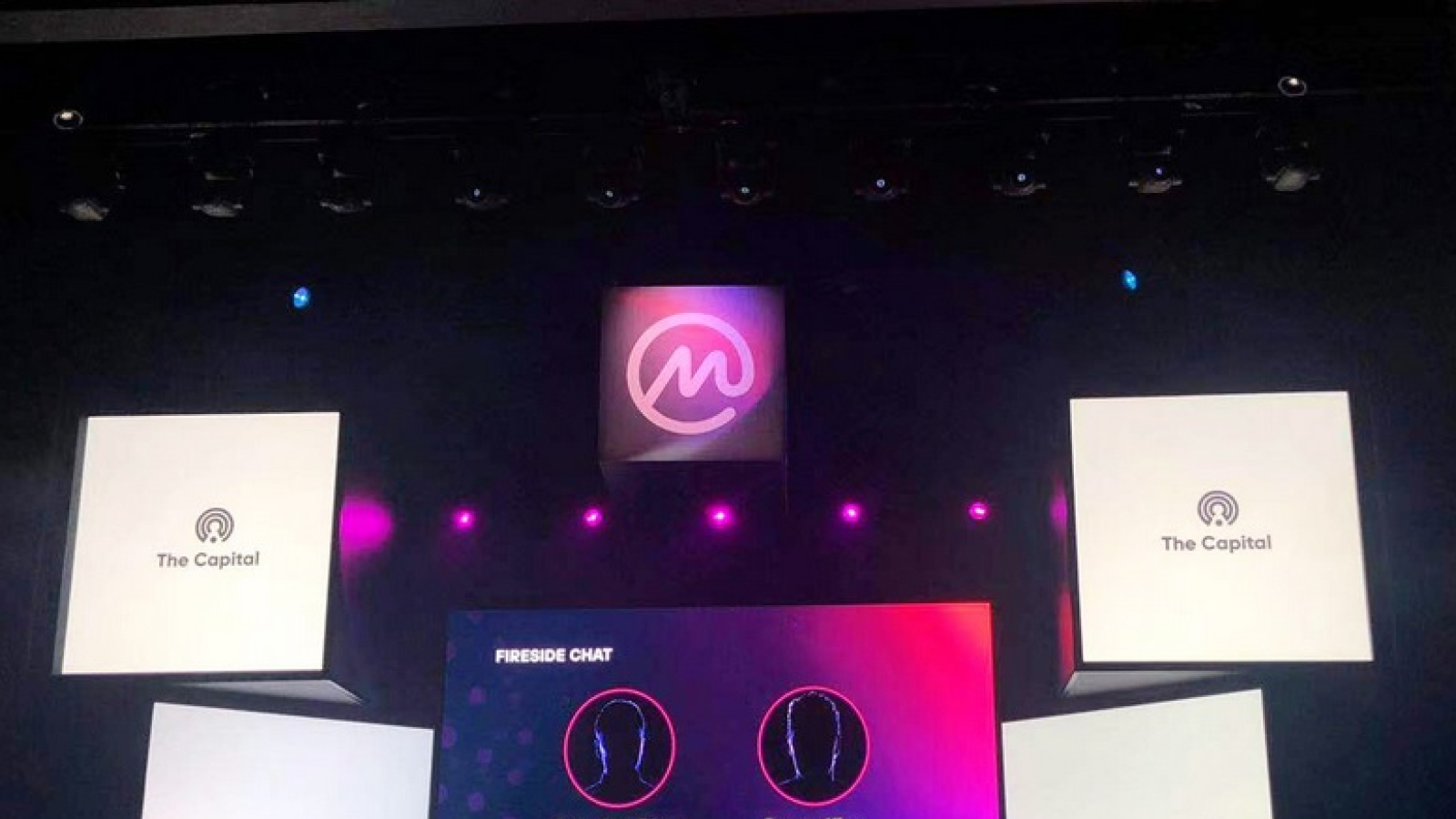 Sunny King's participation will lead the development to a further degree. Along with the IPX token coming listing on Bithumb Global, Tachyon Protocol has taken a first solid step to realize the vision "create a new internet with democracy, privacy, security and high speed".
About Tachyon Protocol
Tachyon Protocol is a decentralized internet protocol built on the V SYSTEMS blockchain that aims to create a trusted, stable, fast, reliable and transparent decentralized information network. By implementing techniques from DHT, blockchain, UDP and encryption, Tachyon Protocol is committed to building the next generation TCP/IP that can provide a self-sufficient internet environment with high security, untraceability, availability, and maximum network speed.
For more information, please visit: https://tachyon.eco
About The Capital
CoinMarketCap is organizing its inaugural global event, "The Capital" on 12-13 November 2019, in Singapore. As a fully-remote company with no office anywhere in the world, we are creating The Capital for all our users, partners and stakeholders to gather in a different place each year – and creating a space where the agenda isn't one governed by a single constituent, but one made by the leaders of projects (representatives) and the community of investors and enthusiasts (citizens).
For more information, please visit: https://conference.coinmarketcap.com/#about