XRP keeps raising its liquidity in corridors working via ODL, making the asset more popular for transnational remittances. While the XRP liquidity continues growing and reaching new all-time highs, market players are showing their interest in the third largest coin and moving big XRP stashes around.
This, however, has not seemed to impact the XRP price in any way.
137.5 mln XRP on the move
The Twitter bot XRPL Monitor has detected several consecutive transactions of gargantuan amounts of XRP. Those total 137.5 mln – that's $28,478,517 at the current rate.
Five transfers were conducted between unknown wallets and digital exchanges, including Bithumb, Triple Dice Exchange and Coinone. Each of the four transactions was no less than 20 mln XRP and only one carried 5.7 mln.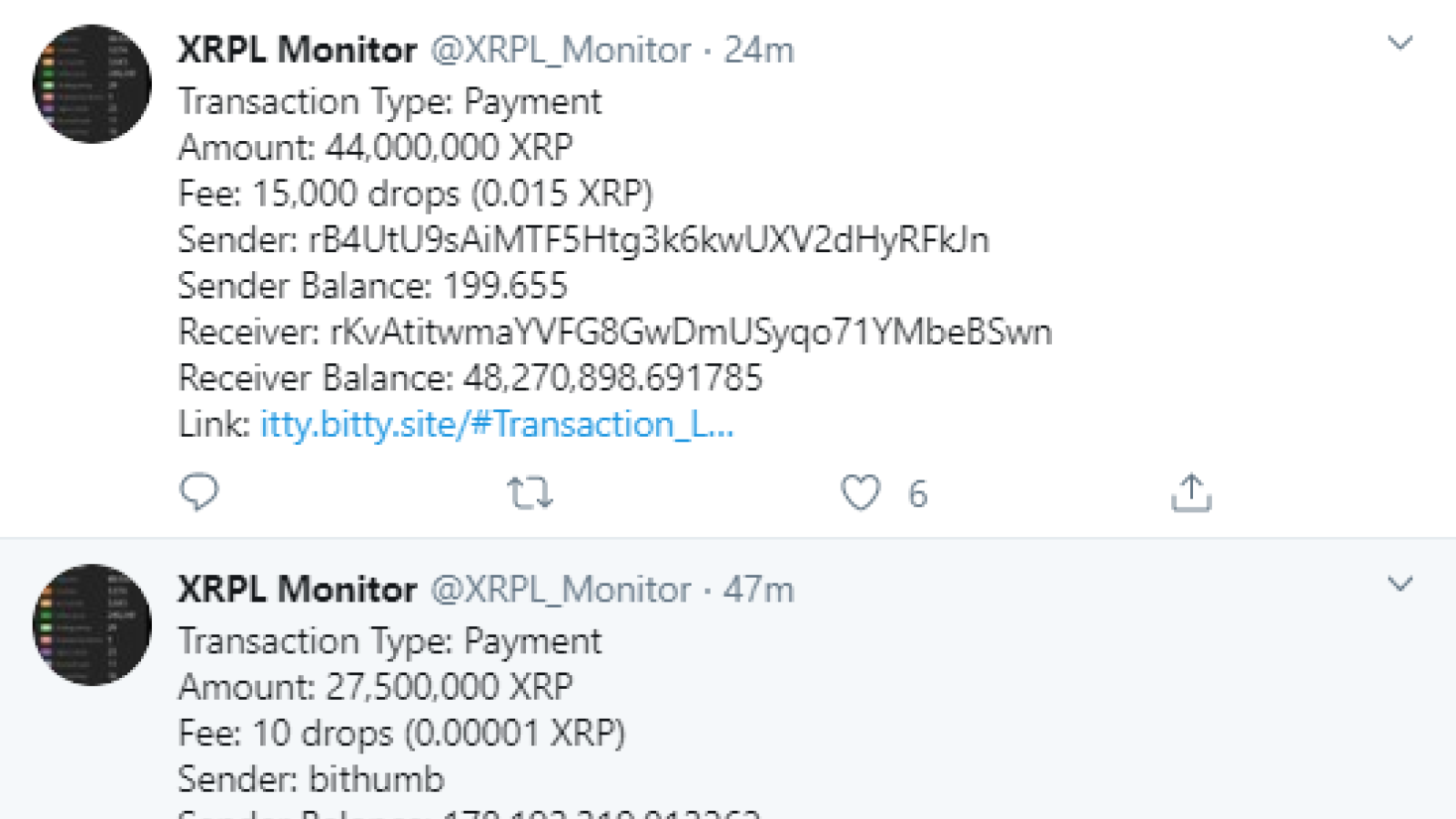 Transaction Type: Payment
Amount: 20,389,325.456823 XRP
Fee: 10 drops (0.00001 XRP)
Sender: coinone
Sender Balance: 30,583,038.731915
Receiver: coinone
Receiver Balance: 71,360,423.707827
Link: https://t.co/tC90FPfUL5

— XRPL Monitor (@XRPL_Monitor) March 11, 2020
New ATH for XRP flows via ODL
The ODL corridor in the Philippines working via the Coins.ph exchange has left the previous all-time high behind, reaching a new one - 7,597,709. XRP almost reached a new liquidity ATH in Australia too.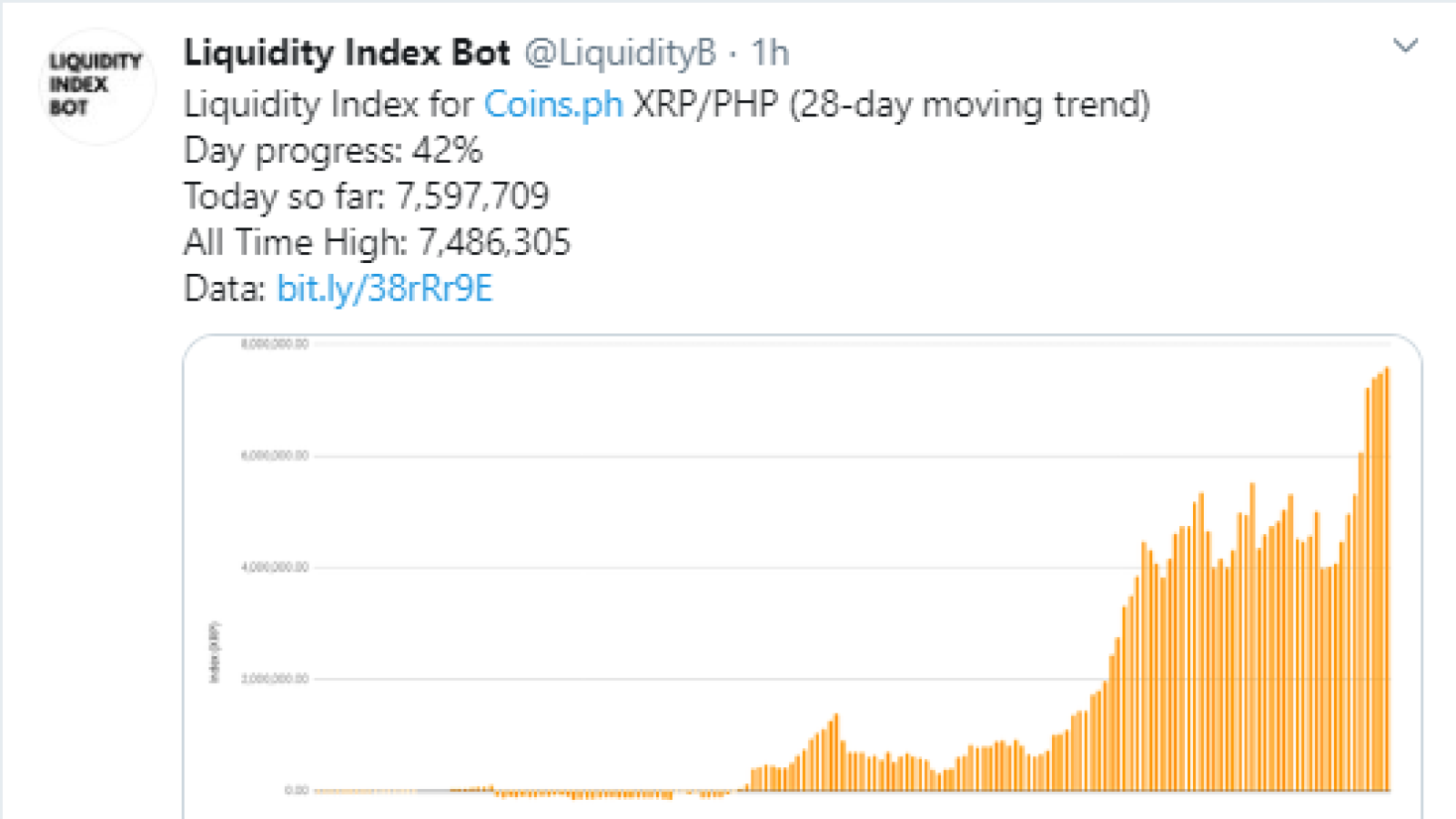 Previously, Ripple's Bitso partner in Mexico was the first to break old records. Still, as earlier reported, the Bitso exchange is actively spreading Ripple's ODL platform in Mexico, planning to significantly enlarge its share of the local remittance market.
Community remains optimistic on XRP price
After ascending to over $0.30 earlier this year, the XRP price is currently floating at $0.20, as per data from CoinMarketCap.
XRP has been falling together with Bitcoin, as have other altcoins. Still, many in the XRP community remain bullish on their favorite digital asset.
Twitter user 'The Cryptic Poet' wrote on his social media page:
"Market goes down, everyone forgets everything they've learned about the #XRP. These temporary prices don't change the fundamentals. Be patient."
He also urged the community to cheer up and reminded them of the big partners Ripple is working with.
Let's not forget who runs on #Ripple.

- American Express
- SCB
- Santander
- RationalFX
- Coinone
- Induslnd Bank

Any Questions?#XRPCommunity #XRP pic.twitter.com/jdZpou4QUY

— The Cryptic Poet (@1CrypticPoet) March 9, 2020