Shiba Inu (SHIB) has been making headlines recently as its Total Value Locked (TVL) has skyrocketed, offering an astounding 120% per year. This massive surge has left many wondering about the potential reasons behind it. Here, we will delve into some of the factors that could be driving this impressive TVL growth.
One of the primary reasons for the significant increase in SHIB's TVL could be the ongoing liquidity crisis the token is currently facing. As liquidity remains a crucial aspect of any cryptocurrency's success, offering high Annual Percentage Rates (APR) can serve as an effective way to attract more liquidity providers, ultimately fixing the liquidity issue.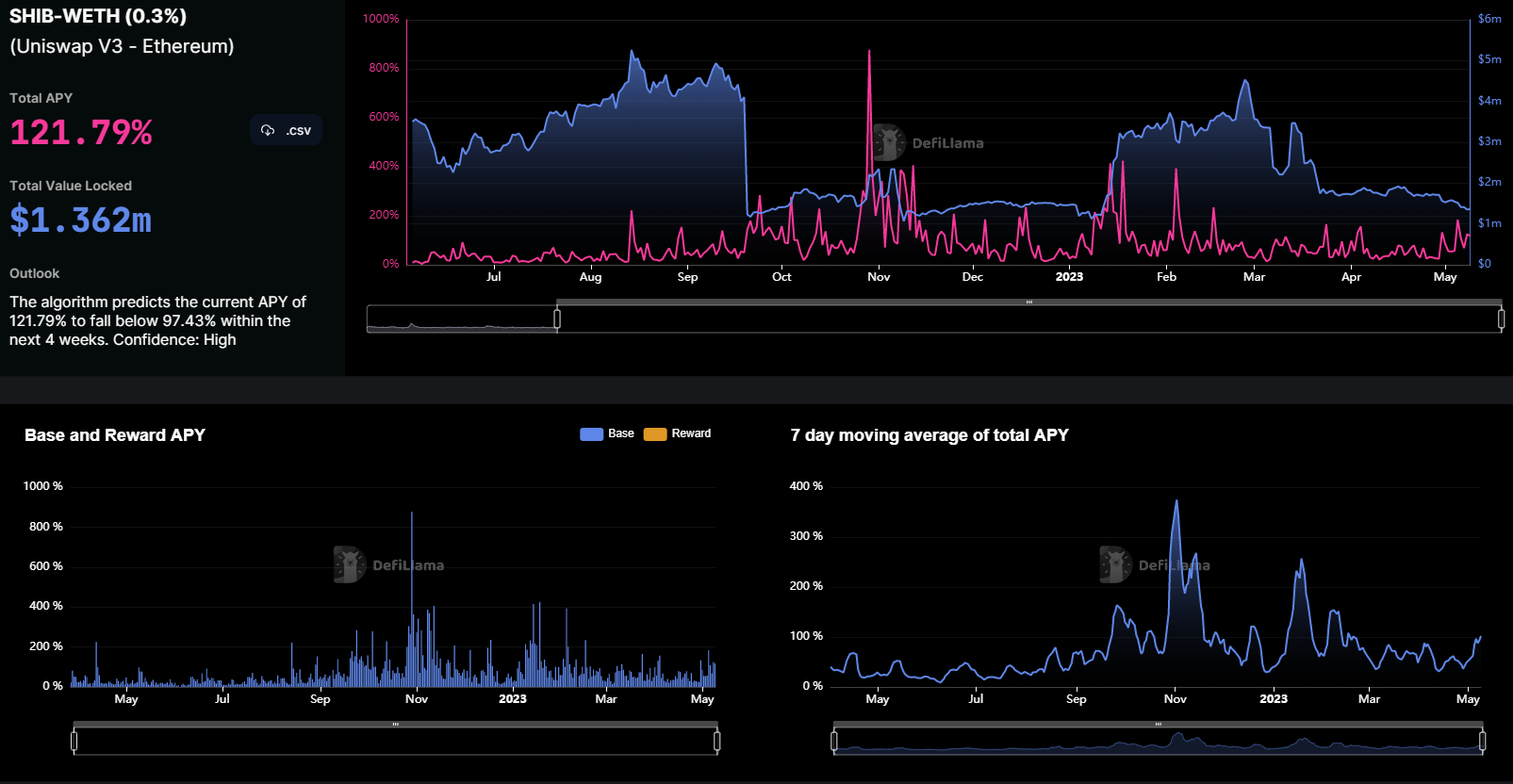 By enticing users with 120% APR, Shiba Inu is likely aiming to bring more capital into its ecosystem and stabilize the token's liquidity.
Another factor that might have contributed to the surge in SHIB's TVL is the recent price drop below the critical $0.000009 level. This sudden decline in price may have triggered a series of position liquidations and the unwinding of open Liquidity Provider (LP) positions.
As investors look for ways to mitigate potential losses, the high APR offered by Shiba Inu could be seen as an attractive opportunity for them to recoup some of their losses while providing liquidity to the platform.
Furthermore, the current market dynamics and investor sentiment surrounding meme coins could also be playing a role in SHIB's skyrocketing TVL. As more retail investors enter the market, lured by the potential gains of meme tokens, they may be attracted to the high APR offered by Shiba Inu, fueling the surge in its TVL.