The broader digital currency ecosystem is experiencing a bullish resurgence today, with evidence shown in a combined crypto market cap that jumped by 2.66% to $1.19 trillion. XRP has picked up on this trend to print a bullish revival with 1.73% growth over the past 24 hours.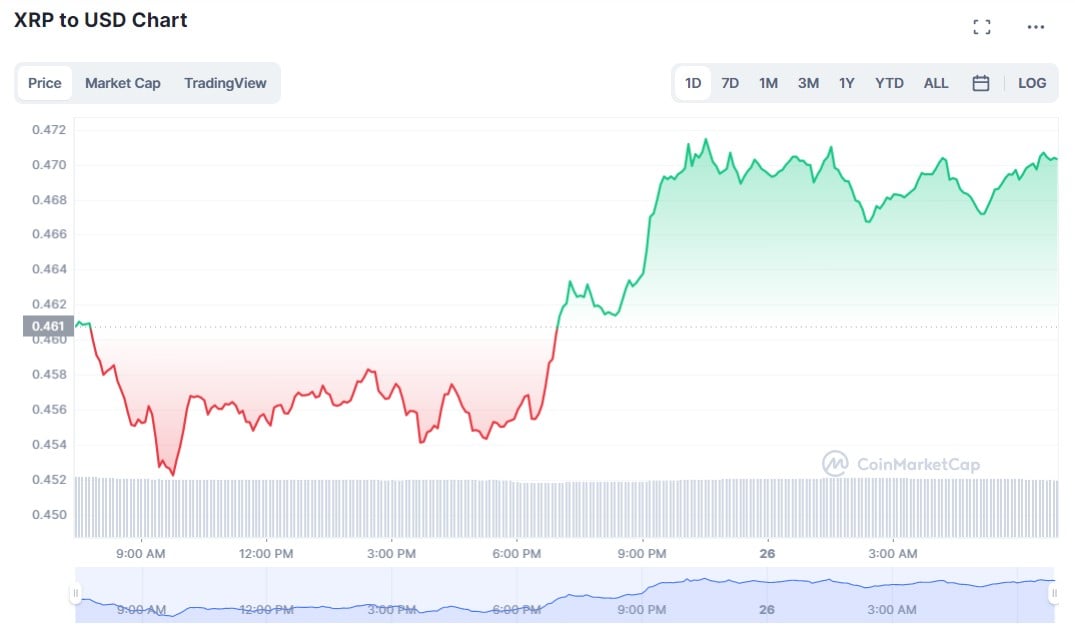 At the time of writing, XRP is trading at a spot price of $0.468, and while there are visible impediments in some of its core metrics including trading volume, the cryptocurrency might be on track to print a more defined growth trajectory moving forward.
Having been on a major sell-off streak for some time, XRP bulls might be energized to reboot their interest in the cryptocurrency, as will be showcased in growing accumulation before the end of the week.
With the current outlook, XRP has two immediate price targets, and the first is the resistance level at $0.5, a level that it surpassed as its 30-day high. Should this target be breached, it might fuel major interest within the XRP community such that FOMO might set in, pushing even more people to go on an accumulation spree. If this projection occurs, it could help push the price toward the $0.6 level by mid-May.
XRP maintaining its relevance
XRP as a digital currency has built a very prolific ecosystem for itself, with defined efforts to enhance its utility and growth in the near future. While the cryptocurrency is featured mostly as a payment token, Ripple Labs is building a whole new set of utility that can enhance its adoption and integration as a decentralized financial asset.
As reported earlier by U.Today, the XRPL Accelerator program has been floated to help bootstrap entrepreneurs looking to build on the protocol. With XRPL recording growth in smart contracts and user activity, it is being positioned as a foundation for XRP to maintain its relevance, while yearning for much more.