What a hot period for Ripple! XRP/USD price has managed to hit the $0.43 area, and now it is heading to new resistance zones. Traders rub their hands with pleasure – those who invested in the bearish market have managed to reap benefits already, but the current high doesn't seem to be the ceiling. Will Ripple reach the desired $1 target? Let's read Ripple price predictions from TradingView users to find this out.
XRP rocket is fueled by BTC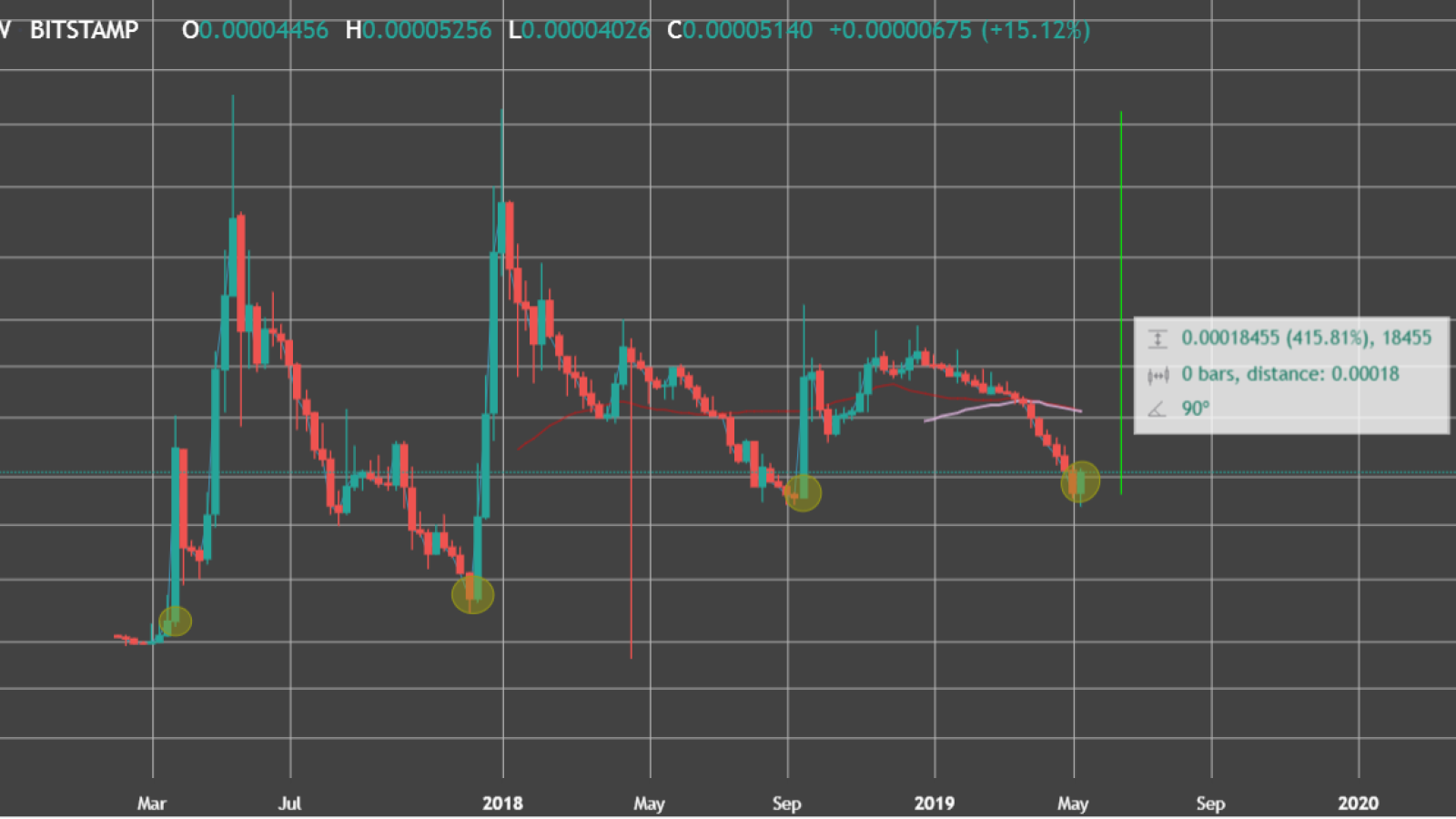 According to CASHLESSSOCYS, BTC acts as a support for XRP advances. The user was sure that BTC was going to get smacked by the 50 MA and then if not the 200 MA.
Don't forget every bull cycle, BTC will pump, but the price isn't as easy to move as the alts, and it probably never will be. XRP has been in the dirt for a while, and its current price pattern is looking very similar to the previous monster breakouts that it has had.
At this point, no one knows what will happen, but if you're looking for an alt to gain some BTC ground, XRP and ETH are ones to have eyes on. XRP looks great against the USD pair, no more downside, been holding support at around 30 cents forever, now pump, dump repeat.
They are both at previous BTC support held and are showing signs of a reversal. Keep watching, expect BTC to calm down in this range, and take your chance to increase earnings. And don't forget to get some BTC this time around after the pump.
$0.39 will act as strong resistance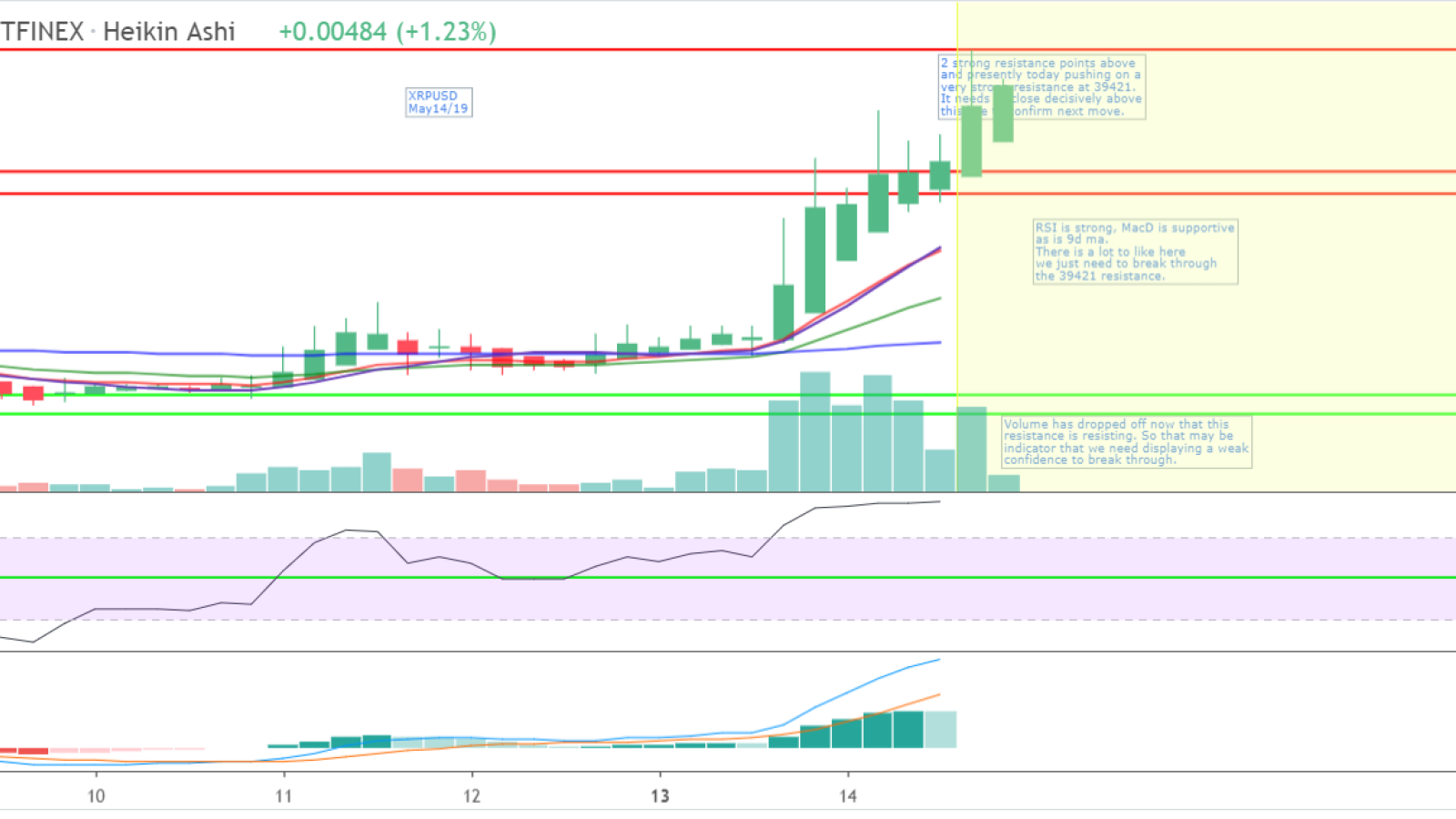 According to Coast1, $0.39421 will be the next tough resistance for XRP to break through for confirmation of further movement up. We have passed it already, but it might be a temporary occasion. This coin has had a good 30% run in the last couple of days, and now it is the rest period and a FOMO assessment.
Here's what happens: a good large green candle (engulfing) would go along way to instilling confidence that we are moving higher. If not, then the next to consider is how strong are the metrics to buy the dip? We all need a strong confirmation.
XRP long-term projections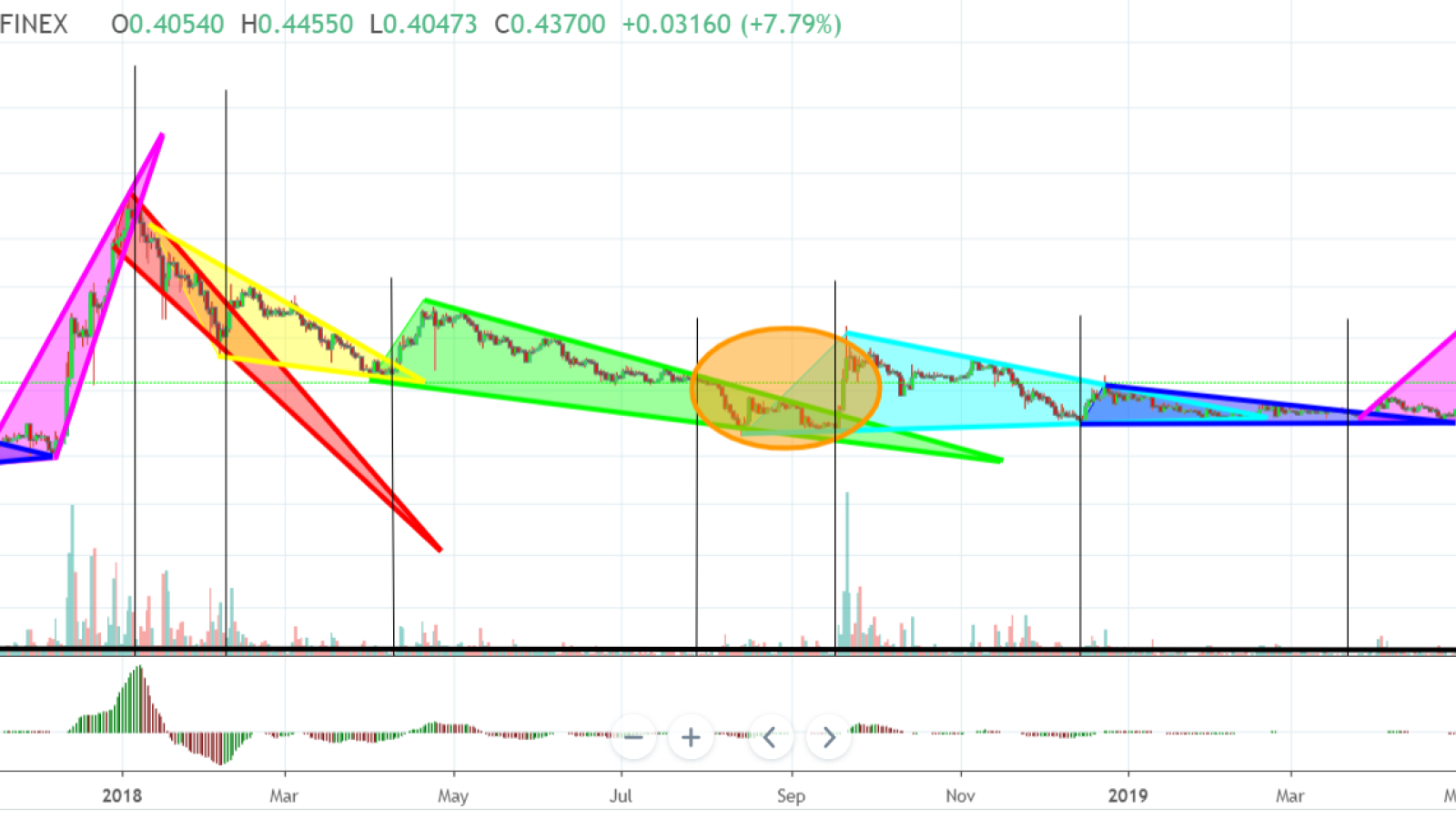 Here are a few long-term XRP price forecasts from user Jayed:
1-3 Months. The price won't stop booming and breaking every method of measuring where it's going to stop. So for now, the trend is establishing for a full-blown run. The beginning of the previous cycle was also a continuation of its April run-up.

3-6 Months. The purple projected movement will likely only be valid into July, where we're expecting sideways consolidation through the year's end before we see bulls return. Thus the peak of the purple ascending wedge is only a short term potential range, not the projected 'apex' for this bull run.

9+ Months. By the start of 2020, XRP's compounding utility volume to finally outstrip all downward pressures and the price to begin its final parabolic run-up. Unlike previous 'parabolic' run-ups, however, XRP is almost certain to enter an S curve. At this point volatility will shrink away and we will finally have our answer on what XRP's true value really is. This parabolic run-up will likely take anywhere from 2-5 years to play out. If this trend begins unfolding by the end of 2019/beginning of 2020, we should be able to determine XRP's 'true value' by 2025 within a 10% range of error.
Final thoughts
Ripple has broken out of its traditional patterns and finally seems to be establishing a bull run. If its $0.40 level is sustained for a while, it certainly means a small victory for XRP. On a daily chart, we need to go to the middle line of the uptrend channel of the $0.56-$0.59 area.
Price charts are taken from TradingView