Marjan Delattine, a Ripple executive, has recently assured the community that 10 major institutions in the sphere of finance that Ripple officially cooperates with are now actively using its xRapid blockchain solution, along with XRP for transnational payments.
10 partners VS 200
Unlike the xRapid solution with an actual use of XRP by merely 10 partners so far, the xCurrent platform that speeds up transnational operations is being utilized by over 200 partners.
Ripple Marjan Delattine Blockchain the future of payments at the Paris Blockchain week summit,

"XRP which is a product that is Live"

"We do have 10 financial institutions that are actively using our product and the volume is increasing every day"#Ripple #XRP #blockchain pic.twitter.com/qcizwLiPMj

— ???? ??? (@BankXRP) May 2, 2019
Still, Delattine points out that the volume of XRP these 10 players are using, is growing every day.
The announcement was made during the Blockchain week summit in Paris.
XRP hits $0.77 on BitBay
At press time, XRP is trading at $0.30 as per CoinMarketCap. However, on Friday, BitBay exchange showed a miraculous surge of this third largest by market cap coin to $0.77, while the high XRP hit on Binance was only $0.32.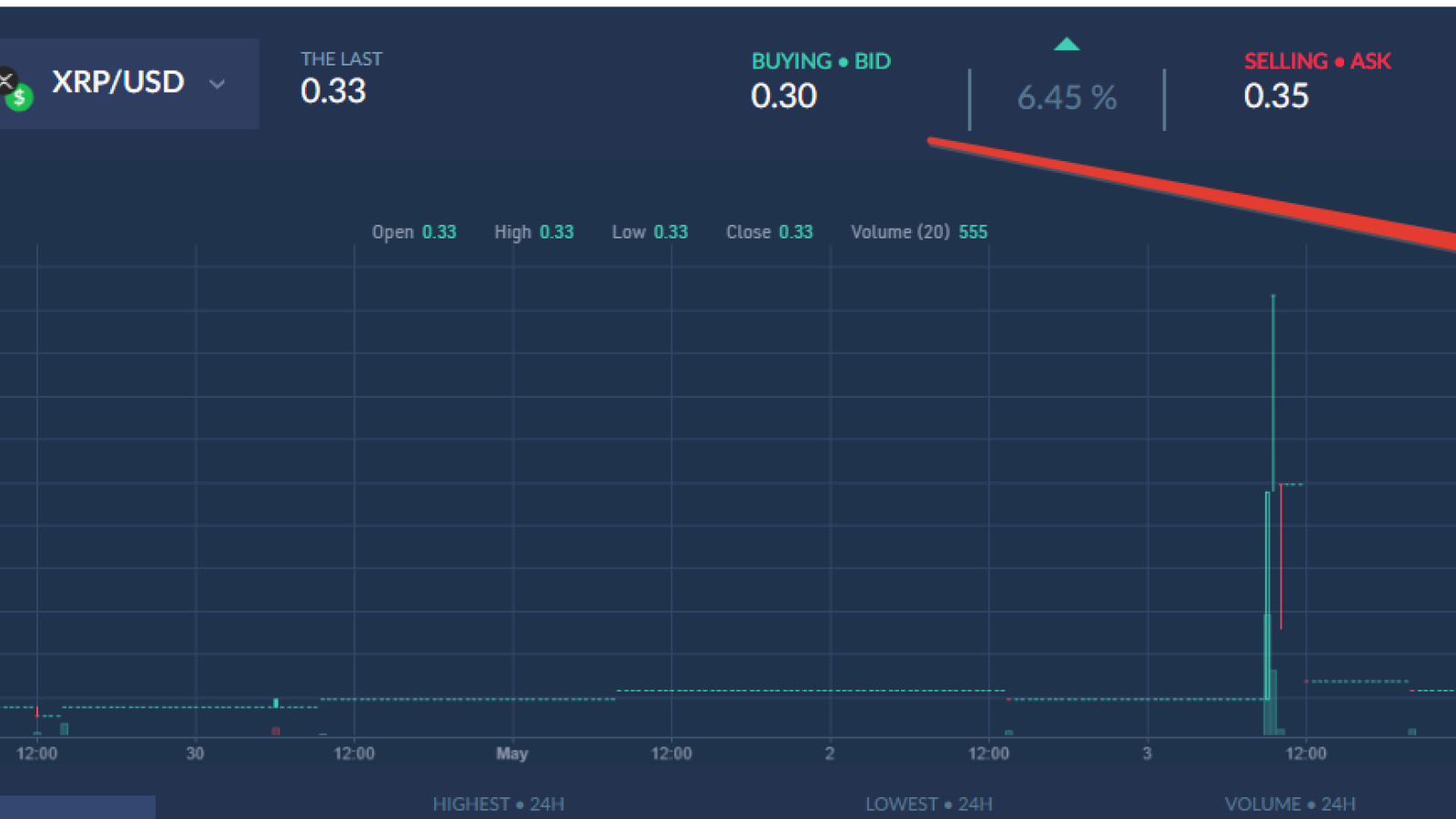 This difference in the price is striking. However, currently, the XRP rate on BitBay is the modest $0.30.
One of a Twitter users mentioned in the comment thread that back in July 2018, XRP surged on BitBay to $0.55, when the exchange was trying to get investors to trade this coin more actively.