Despite the fact that most coins have fallen against the news about the Binance hack, the price of Ripple has decreased only by 0.76% at the time of writing.
If a few weeks ago, information about new Ripple partnerships was a part of the news feed almost every day, the situation has changed now. However, that has not affected XRP's rate. Furthermore, the quotes have moved closer to the ascending channel, and the coin rarely goes below $0.30. Surprisingly, the growth has happened against the declining number of active addresses, which is less than the total number of Bitcoin nodes.
Summing up, Ripple adoption does not occur as fast as it is believed in the community.
Ripple forecasts have not changed so much from our previous price prediction. XRP tested the lower boundary of the yellow corridor and returned to the midline of the lateral range. The price of Ripple claims to be the most stable one in May.
However, we all know how the volatility of this asset can change dramatically during the day. Making the nearest forecast, the possible breakout may happen in the middle of May when bulls break the $0.31 resistance zone.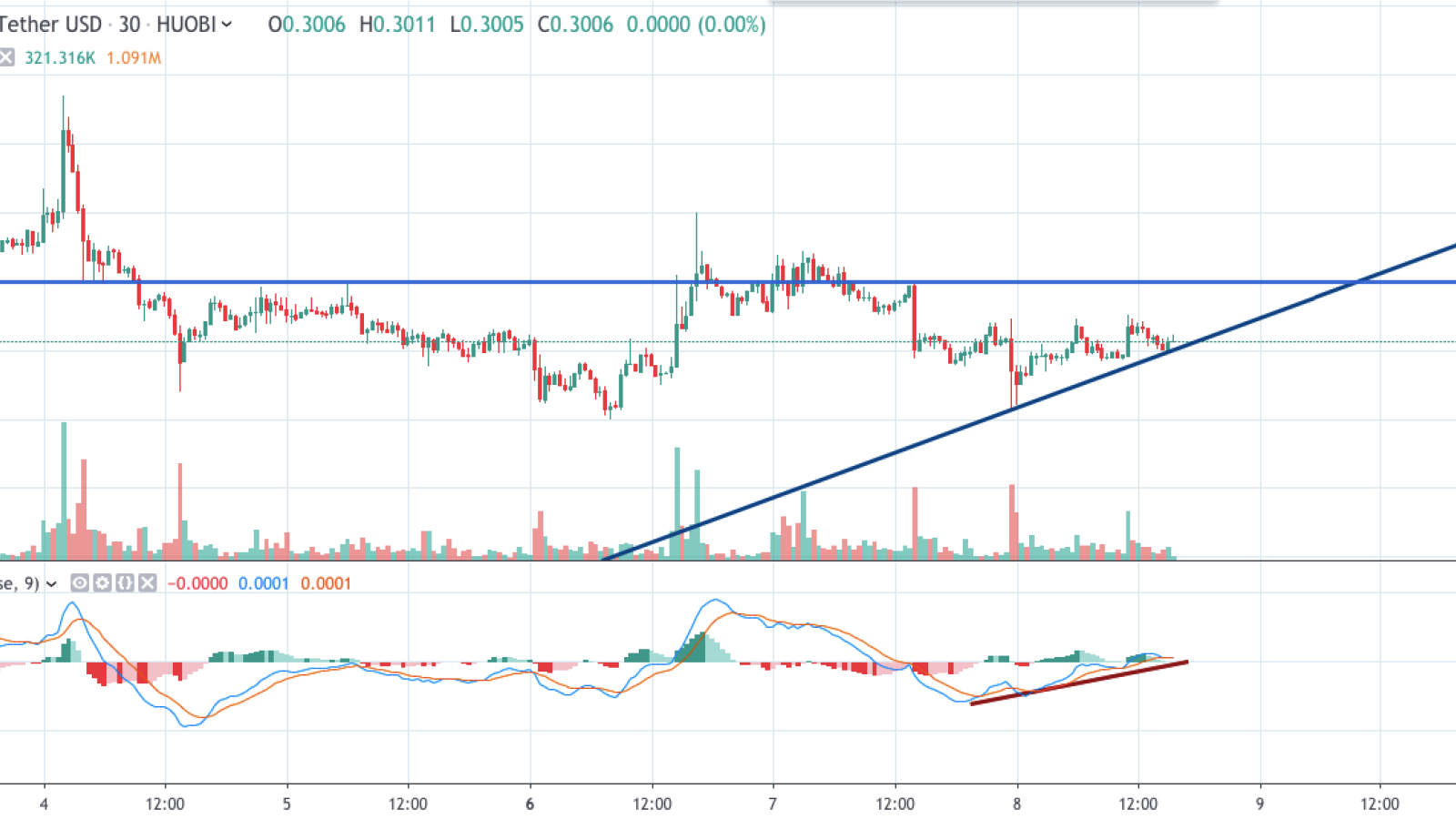 Analyzing the 30-minute chart, Ripple is struggling to move above $0.30 and never comes back to this zone again. One needs to mention that its efforts are justified as the price has remained stable even after the Binance hack. All in all, our previous Ripple forecast is coming true.
Taking into account the technical indicators, MACD is located in an uptrend, showing bullish tendencies.
If no more exchanges are hacked, or anything else negative happens, the quotes can reach $0.3050 by Sunday this week.
The price of XRP is trading at $0.3006 at the time of writing.