Some new information regarding the XRP Ledger has emerged recently, both on Reddit and Twitter, obviously from the XRP community. The person on Twitter has published a screenshot that says that the XRP Ledger is now 100 percent decentralized, since it has got 80 percent of non-Ripple validators.
That moment when your baby is all grown up and leaves for college..

The XRP ledger is now officially indisputably 100% decentralized. Ripple no longer has veto/stopping power. The ledger belongs to the world now. pic.twitter.com/PC3x2IQYRp

— galgitron (no price predictions) (@galgitron) October 11, 2019
The screenshot in the Reddit post has been removed, however, the title bears the same assumption and has a heated discussion under it where the XRP army goes wild from joy.
Is XRPL 'truly decentralized' now?
The XRP has been often accused of being centralized, mainly due to the fact that nearly half of the total XRP supply (the coin is not mineable) was locked on Ripple's escrow. Ripple regularly unlocks one billion of XRP tokens and uses them for the needs of the company and for adding liquiity to XRP.
Another point is that some believe Ripple can at any moment freeze users' XRP in their wallets, should the team suspect wallet users of any illegal actions, such as money-laundering, terrorist financing, etc.
Many in the XRP community also criticize Ripple for those regular 'XRP dumps' since they believe those are the making the XRP price stay low and prevent any chance for its growth.
Source of the 'breaking news'
The screenshot is taken from the minivalist.cinn.app website. After it had been published in the social media, the XRP community has taken this news with a high degree of enthusiasm. However, so far, nobody from the XRPL team or Ripple has officially confirmed this information.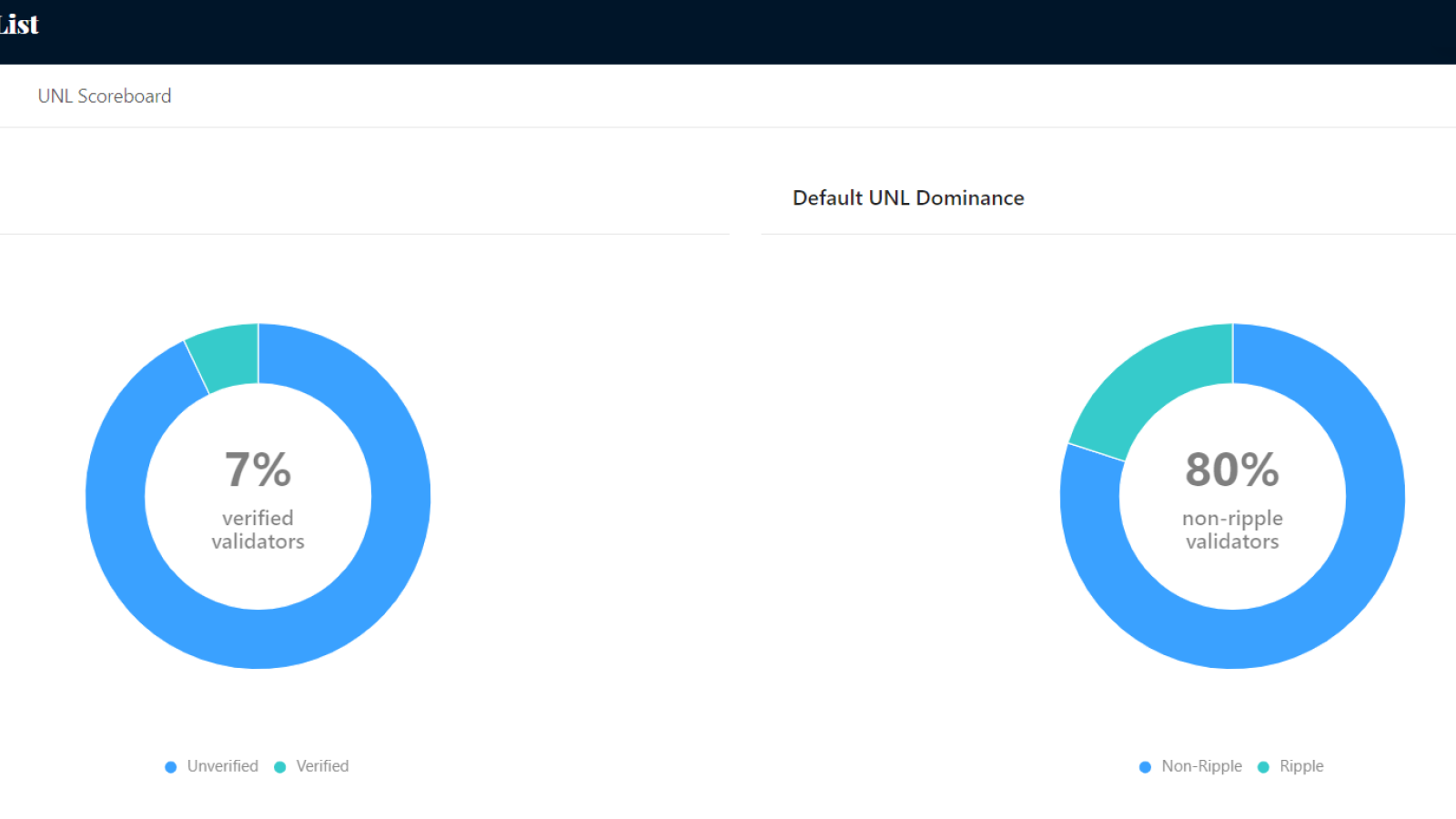 Do you believe that XRPL is completely decentralized? Feel free to share with us in the comments section!