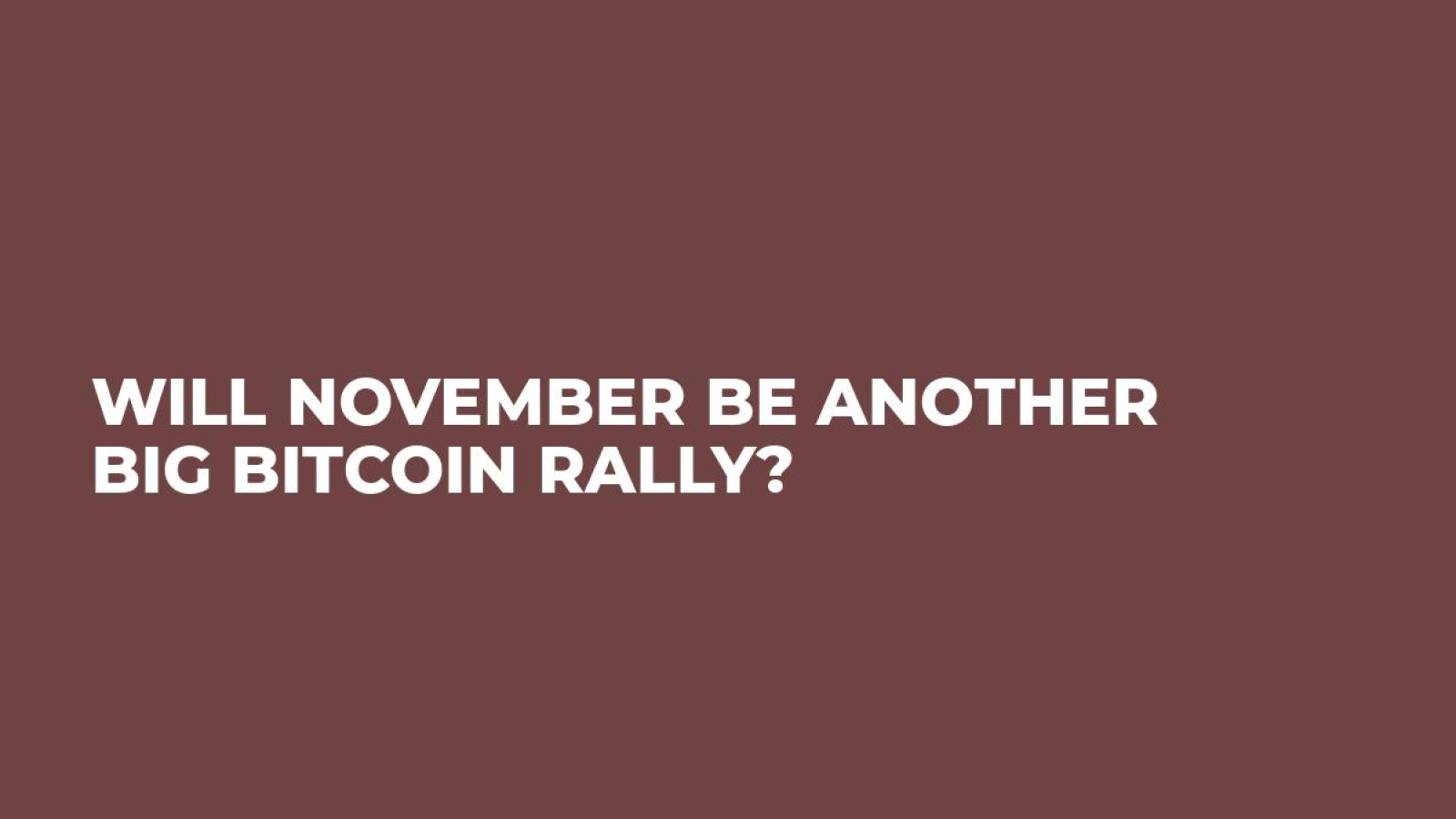 Cover image via U.Today
Many will remember that around November last year Bitcoin began to blow up to a point where it reached near on $20,000 on Dec. 17. The rally took the cryptocurrency market to new heights in terms of price, and mass adoption.
Additionally, the rally also coincided with news of Bitcoin futures being offered up to institutionalized investors through the likes of CBOE and CME. It was this option for institutional investors to get into Bitcoin in a way they knew that help spur the price.
Now, in 2018, November could be shaping up in a similar manner as a few institutionalized occurrences peak their heads over the horizon. There is the perpetual ETF decision that looks like it could happen in and around November.
There are earlier applications, but many are putting their money on the Bitcoin ETF which will be rolled out by New York Stock Exchange's parent company, Intercontinental Exchange (ICE) on Nov. 5.
An ICEy ETF
There have already been a round of rejections from the SEC on Bitcoin ETFs. The Winklevoss twins have now been famously denied twice, having put in one of the first applications. There was also a band of nine ETFs that were recently denied by the SEC.
Of course, the SEC has not only denied ETFs, it has also said it will delay its decision on and ETF put forward by VanEck, called Solid X. Many have hope that this ETF will pass the SEC's stringent requirements, however, a growing number are also eyeing ICE's application.
ICE is looking to enter the cryptocurrency space in a big way, and with its traditional investing roots, could maneuver its way around the regulatory minefield that has been laid out.
In July, ICE revealed that it was launching a bitcoin and cryptocurrency platform called Bakkt in partnership with coffee chain Starbucks, software giant Microsoft, and Boston Consulting Group.
The next big boom
The thinking is by a lot of cryptocurrency investors, that the ETF is the key to a new rally from Bitcoin. It was the case with futures in November last year from CME and CBOE, and the way things are playing out, it could be a repeat.
Two big name cryptocurrency thinkers have come forward and predicted Bitcoin to reach $10,000 in the near future.
Hermann Finnbjörnsson, founder and chief executive of bitcoin and cryptocurrency advisory firm Svandis has said:
"I believe that Bitcoin price will hit $10,000 by the first week of November. I think that there are a lot of reasons to be bullish on Bitcoin. There's Less than a one percent chance in my mind that Bitcoin won't succeed."
Michael Moro, the head of Genesis Capital VC company has also predicted Bitcoin to reach $10,000 but has said it is the hype around ETFs that has helped sink the price of Bitcoin currently as many people shorted Bitcoin on the fact that the SEC would deny so many applications.
A bad omen
While it is the traders and the investors who want to see a Bitcoin ETF, there are many different faces to the cryptocurrency ecosystem. Some do not want the ETFs to be approved, as they feel it will alter the technology and its adoption.
One such person who is against the ETFs is famed Bitcoin commentators and respected voice, Andreas Antonopoulos.
"I'm going to burst your bubble. I know a lot of people really want to see an ETF happen because 'to the moon, and Lambos,' but I think it is a terrible idea. I still think it is going to happen, I just think it is a terrible idea. I'm actually against ETFs. I think a Bitcoin ETF is going to be damaging to the ecosystem."