Constant price volatility is widely considered to be one of Bitcoin's biggest problems (the currency lost more than 40 percent of its value a bit over a month into 2018). However, while remaining unstable, BTC has been steadily reducing price spreads on different cryptocurrency exchanges, which is directly linked to a gradual Wall Street adoption, according to a recent SFOX study.


Price spreads become almost non-existent
The firm suggests that Wall Street, deemed as Bitcoin's biggest enemy, is actually helping to avoid constant price variations on cryptocurrency exchanges. The numbers don't lie: there could be a 4.5 percent gap on different exchanges before Wall Street started dipping its toes in crypto, but now it hardly reaches 0.1 percent.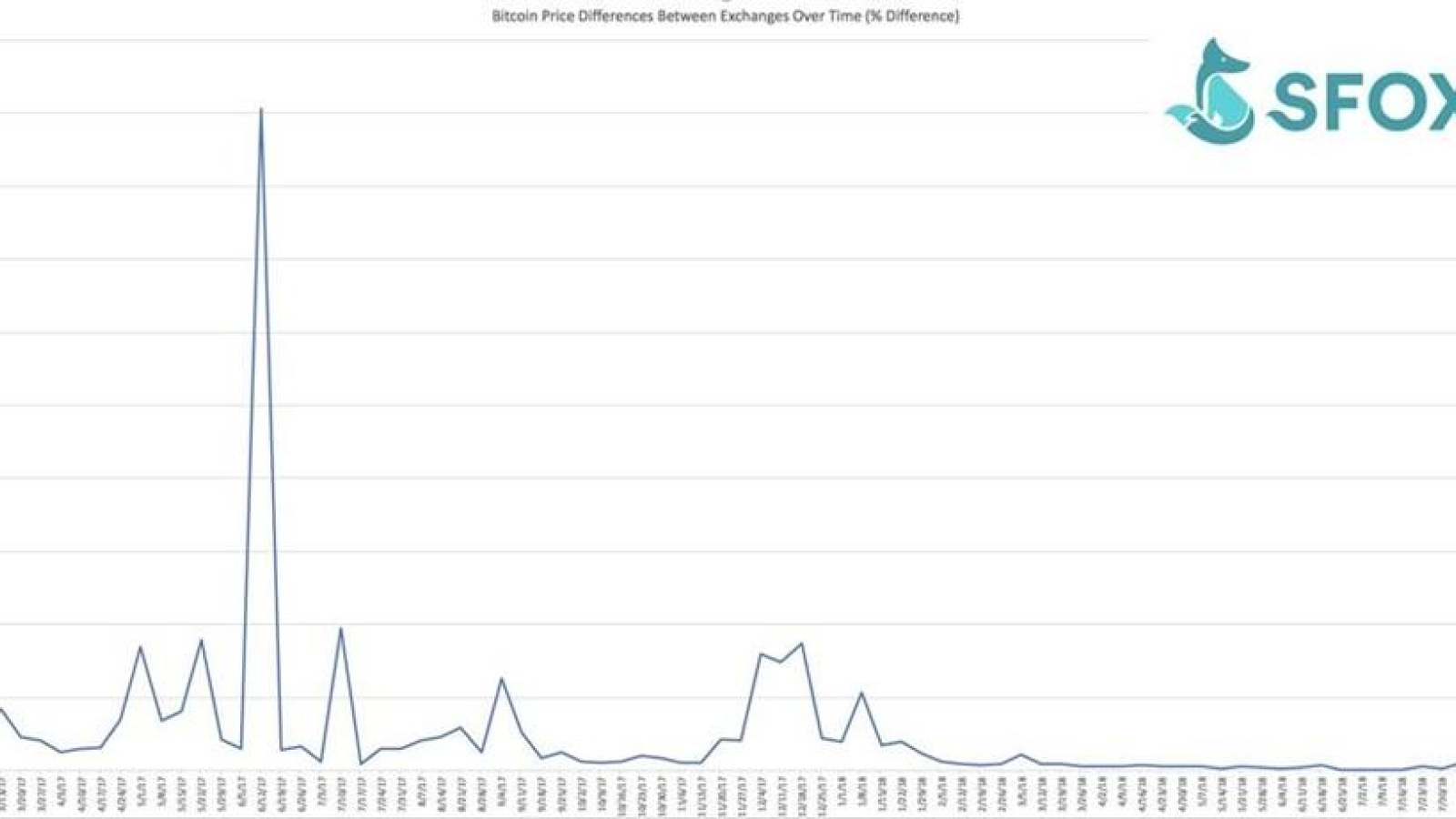 Reducing volatility is vitally important for mainstream adoption since merchants are reluctant to accept an unstable asset.
Turning Bitcoin into a stable currency

Business Insider reports that Wall Street bigwigs are finally making baby steps to enter the burgeoning crypto market. In May, Goldman Sachs stirred some buzz in the crypto community with an announcement about launching a Bitcoin trading operation and trading Bitcoin futures on behalf of their clients. On top of that, an ICE-backed cryptocurrency exchange Bakkt is expected to become an onramp for institutional investors.

SFOX's Danny Kim claims that Wall Street's embracement of Bitcoin could also make the biggest cryptocurrency significantly less volatile in the long run. Eventually, BTC could become a stable cryptocurrency routinely used for conducting peer-to-peer electronic payments.