The hunt for a Bitcoin-ETF continues to elude cryptocurrency investors as the SEC announced that it had rejected a further nine applications for such exchange-traded funds. This follows from the denial of the Winklevoss ETF, for the second time, last month.
The announcement came just at a time when Bitcoin looked to be making a breakaway from its key support between $6,200-$6,400. However, the Bitcoin market took a sharp dip down of around $200 as the SEC sent out its announcement.
Same old reasons
The SEC's decision for rejecting the ETF proposals from ProShares, Direxion and GraniteShares, follows the same line of thinking as they have adopted for the last few decisions. And, in fact, the agency used the exact same reasoning and wording in all of its rejections across three published orders.
The agency wrote in the case of ProShares and Direxion's five proposed ETFs the same thing:
"The Commission is disapproving this proposed rule change because, as discussed below, the Exchange has not met its burden under the Exchange Act and the Commission's Rules of Practice to demonstrate that its proposal is consistent with the requirements of the Exchange Act Section 6(b)(5), in particular, the requirement that a national securities exchange's rules be designed to prevent fraudulent and manipulative acts and practices."
What is interesting in these rejections is that despite similar sentiment being felt across all the ETF rejections, these were not the same as those before. These proposals were unique in that they were tied to the market for Bitcoin futures rather than a fund that holds bitcoin directly.
Market takes a knock
The last time a Bitcoin ETF was denied was in July, which sent the Bitcoin market spiraling dangerously close to its 2018 low of near on $5,800. One this announcement, there was a clear and obvious drop, as Bitcoin retreated $200, but it has stayed steady there, moving sideways around $6,400.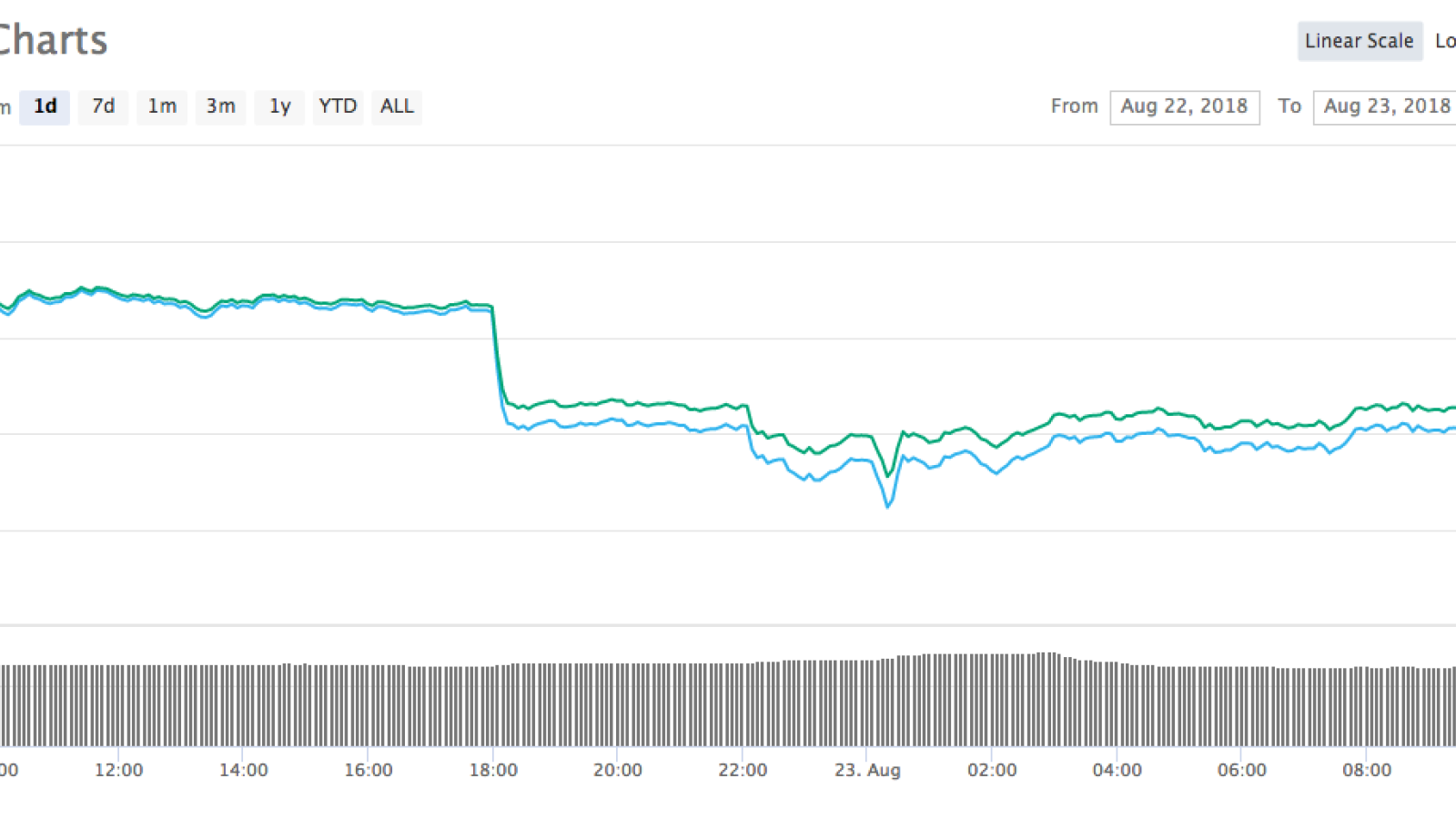 It remains to be seen if this latest piece of bad news for traditional investors will cause the market to fall further, but what is positive is the ETF with a lot of promise and potential for succeeding, VanEck SolidX Bitcoin Trust, is still being considered after it's decision was delayed to September.