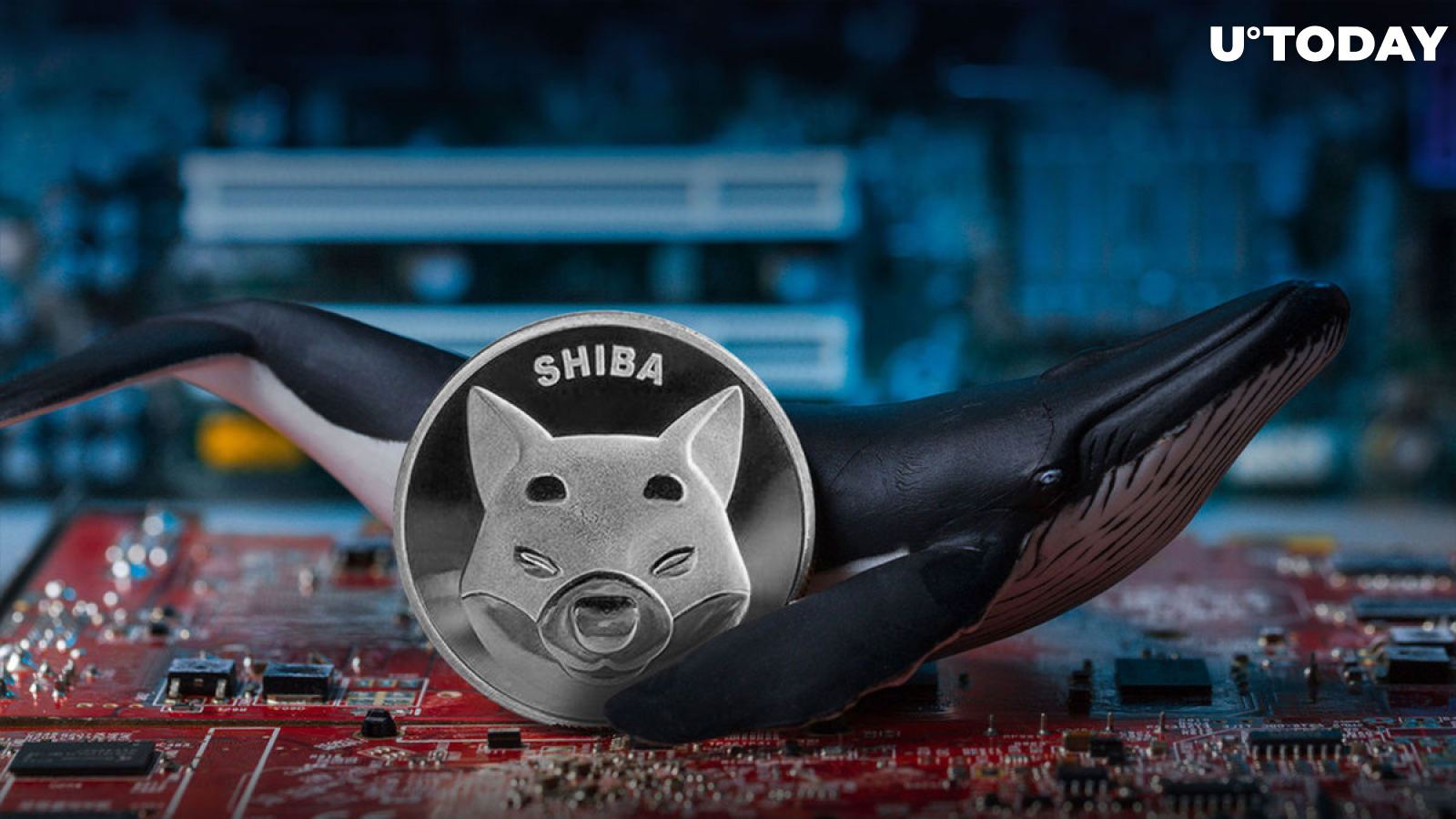 Cover image via stock.adobe.com
In an unexpected turn of events within the Shiba Inu token (SHIB) community, a surge in activity among major players is once again making headlines. As U.Today reported yesterday, a mysterious crypto whale surfaced with an astonishing 4.6 trillion SHIB, adding intrigue to the space of this cryptocurrency. However, the drama does not end there.
Etherscan data reveals that today, two previously unknown addresses, "0x6ab" and "0xA75," have received substantial SHIB withdrawals from crypto exchanges Binance and MEXC, totaling an eye-popping 61 billion tokens. At current prices, this staggering amount exceeds half a million dollars.
What makes this development intriguing is once again the mysterious nature of these new addresses. Before their sudden activation, there were no previous transactions or transfers associated with either of them. The first address received its SHIB directly from Binance, while the second address obtained tokens from another enigmatic wallet that had withdrawn them from MEXC.
Unexpected twist
However, the plot thickens as both addresses concurrently deposited their vast SHIB holdings onto Binance just minutes ago, albeit through different routes. The first address, after acquiring the tokens, funneled them through yet another unfamiliar address before landing on the exchange. In contrast, the second address opted for a more direct approach, depositing its SHIB directly onto the exchange.
These puzzling and substantial movements of SHIB tokens have become increasingly common in recent days. As the story unfolds, stay tuned for more on this intriguing Shiba Inu saga.