Web3Conf India 2023 | Goa, August 11-14, 2023
Event details
Location:

Event place

Novotel Dona Silvia Resort

Dates:

Fri, 08/11/2023 - Mon, 08/14/2023

Website

https://web3confindia.xyz/

Price: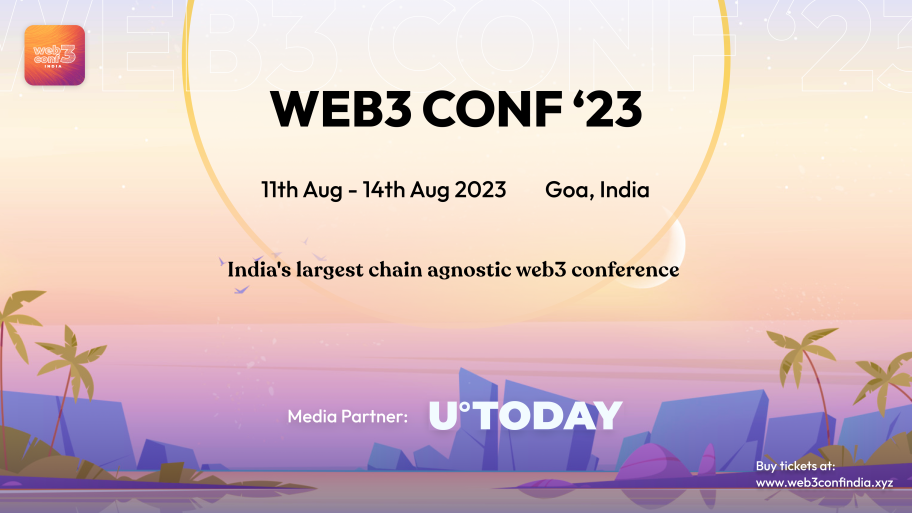 Cover image via U.Today
Web3Conf is India's first Chain-Agnostic Conference organized by GirlScript Foundation. We believe that the future is here and it is multi-agnostic. Hence, there are hundreds of chains that are building amazing stuff everyday.
The first edition happened in 2022 in Goa, India, and saw a footfall of people not just from India but across the globe. With over 1500+ enthusiastic Web3.0 lovers in Goa last year, the conference was organized at the Novotel Dona Silvia Resort. Along with a Hackathon, "Hack - Web3conf," we had a Startup Pitch Session, Talks, Panel discussions, and company booths. It was a challenge pulling off a Web3.0 Conference in India, but this year, our team is all set to welcome over 3000+ Web3.0 enthusiasts in Goa for Web3conf 2023.
More details: https://web3confindia.xyz/
Advertisement
Top
Crypto
News
in
Your
Mailbox
Top
Crypto
News
in
Your
Mailbox