Wakweli, a company that facilitates authentication of digital products through tokenized certificates (non-fungible tokens) becomes the partner of industry-leading Web3 legal counsels.
Wakweli now collaborates with Blockchain Lawyers Group (BLG)
According to the official announcement shared by the team of Wakweli, a platform designed to issue certificates of authenticity for NFTs and real-world assets, it has teamed up with Blockchain Lawyers Group, a Tier 1 global network of legal professionals.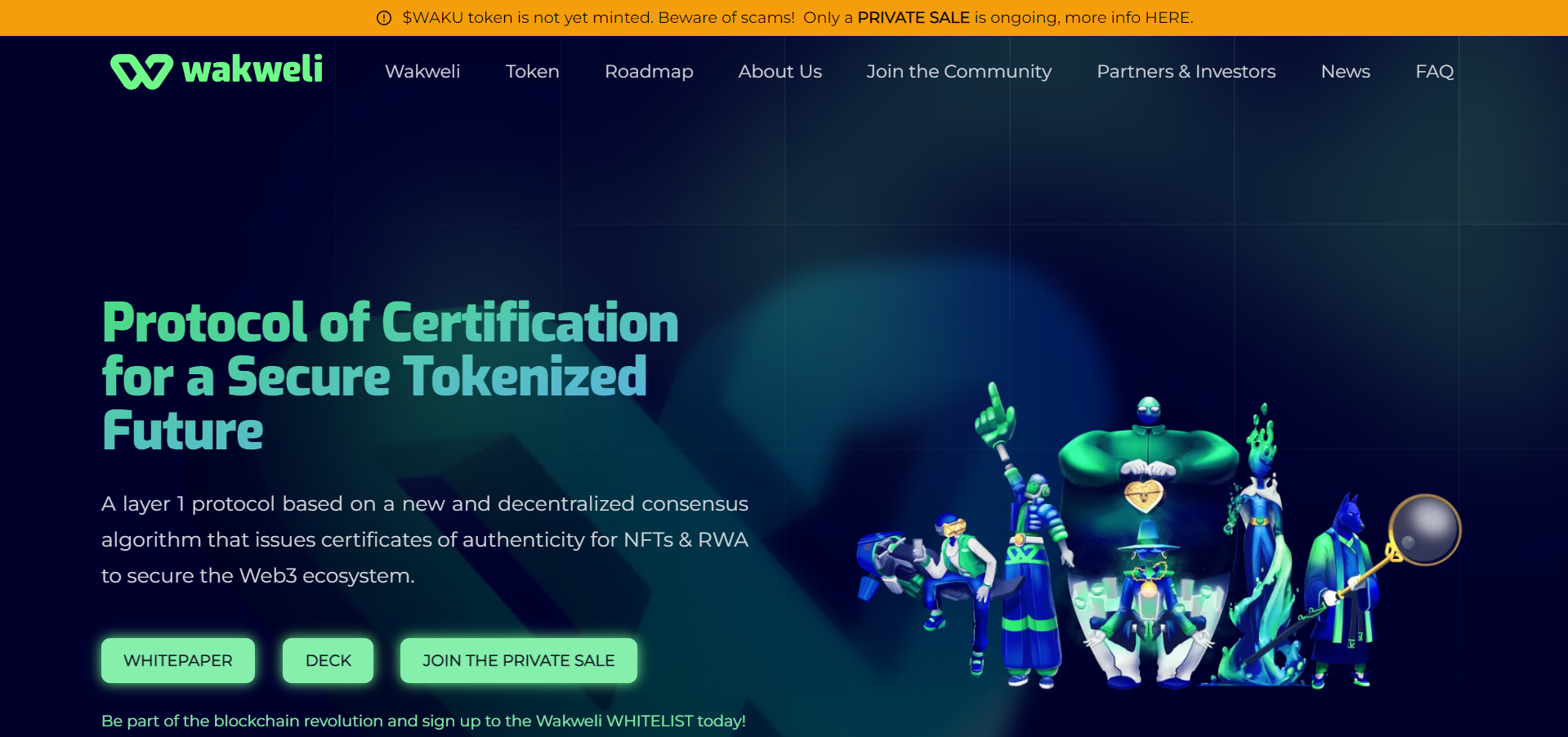 This much-anticipated collaboration is set to allow Wakweli to leverage solid Web3 legal expertise and enable deeper protocol refinements for its proprietary proof-of-democracy consensus.
To kickstart the first phase of collaboration, BLG experts will take part in the validation of the inaugural NFT certificates and assist in strengthening the whole process.
Blockchain Lawyers Group founder and member Miguel Dinis Lucas is impressed by the vision and mission of Wakweli and the progress it has achieved so far:
We are excited to partner with such an innovative company as Wakweli, which is trying to solve a preeminent issue in the NFT space. We are confident that our collaboration will bring new levels of innovation and user-friendliness to the market.
As covered by U.Today previously, Wakweli protocol successfully completed its $1.1 million funding round in February 2023.
More transparency for decentralized businesses
The collaboration is set to advance the level of trust in the global Web3 ecosystem. It is also designed to create competent and qualified legal advice in blockchain and crypto-related matters.
Also, the cooperation between Wakweli and BLG will enhance the transparency and security of the global cryptocurrency ecosystem, in particular, regarding its NFT segment.
In late March 2023, Wakweli started working together with Polygon (MATIC) to upgrade the technical basis of its new-gen tokenization framework.