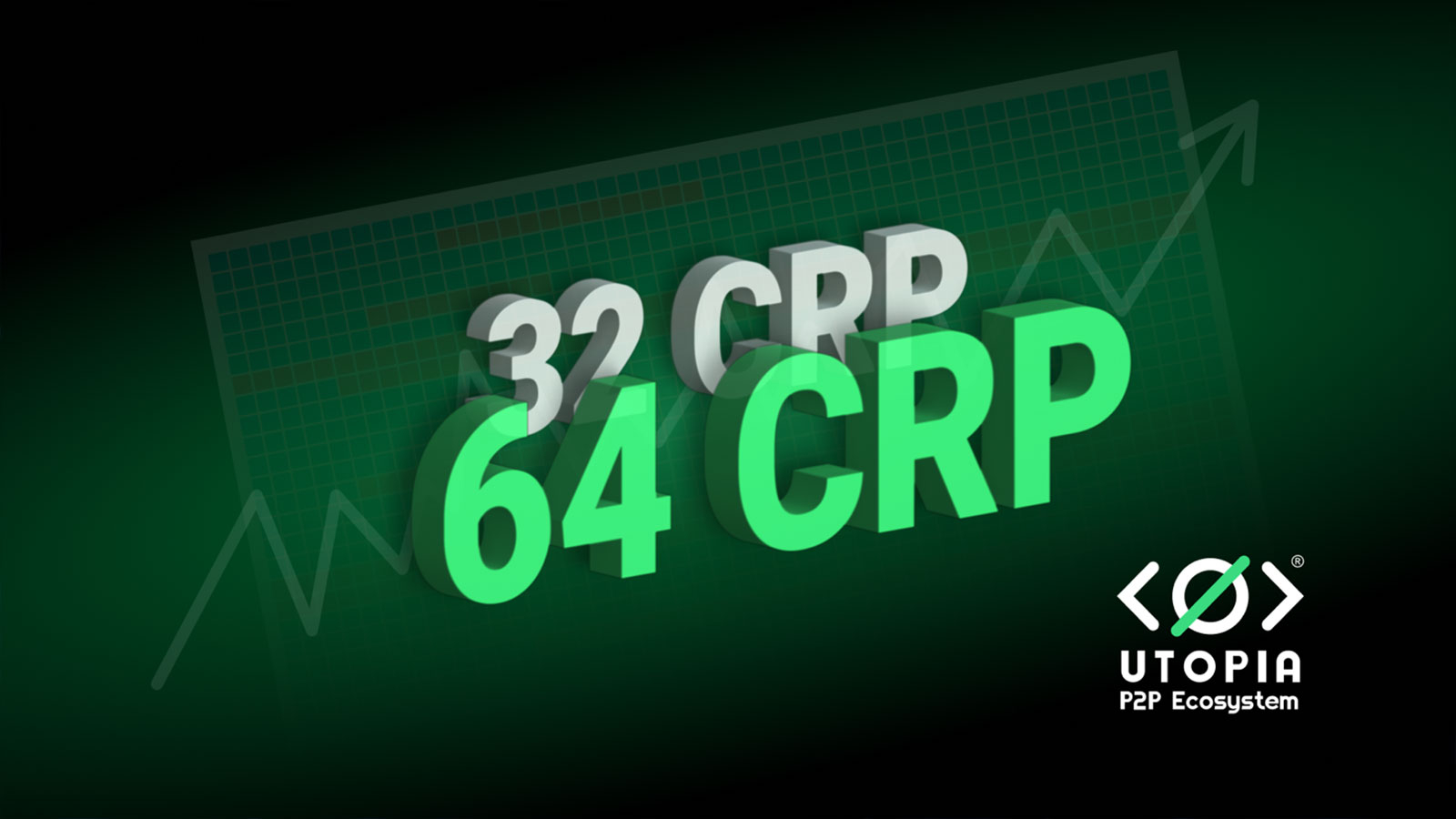 Sponsored
Cover image via U.Today
With the aim of making its infrastructure more stable and mature, Utopia decentralized P2P ecosystem announces an increase in the minimum staking balance for mining nodes, which will now be 64 CRP per thread, instead of 32 CRP. This change will take effect on March 1st, 2023.
Utopia's decentralized all-in-one messenger toolkit operates with a distinctive consensus algorithm and compensates users for their network contributions. The network's infrastructure is maintained by a group of validators, who serve as mining nodes, and hold a minimum balance of CRP, Utopia's native cryptocurrency, to participate in the consensus process and receive rewards.
The Utopia decentralized P2P ecosystem is taking measures to enhance the stability and security of its network by increasing the minimum staking balance. The network intends to bring in more reliable validators by requiring a larger minimum balance for mining nodes, who will be instrumental in maintaining network stability and security.
This change will bring a new level of stability to the Utopia network, as we believe it will significantly improve its overall health, making it appealing for long-term involvement. By attracting dedicated and responsible validators, the network will be more secure and mature, ultimately benefiting all Utopia users.
The Utopia Network is committed to providing its users with a safe and reliable environment, and the increase in minimum staking balance is just one of the ways it is working to achieve this goal.
Utopia has a robust infrastructure of approximately 33,000 validating nodes that facilitate the anonymous transmission of data between participants.
Get involved in the Utopia Network and become a vital part of its infrastructure as a mining node. Learn more at https://u.is