Bitcoin and Ethereum are "Formidable" Collateral Economies
Placeholder Partner and cryptocurrency influence Christopher Burniske tweeted earlier this week that Bitcoin and Ethereum are already formidable collateral economies. Mr. Burniske even goes as far to claim that Bitcoin could morph into an off-chain collateral for the world, and that Ethereum has created a burgeoning collateral economy. In the third quarter, Bitcoin remained the best collateral for cryptocurrencies. However, a group of Wall Street traders made a dire warning that the breakneck speed by which crypto lending is growing could potentially result in another crypto bubble.
China's Cracking Down on Individuals Providing Cryptocurrencies to Locals
Dovey Wan, Founding Partner of Primitive Ventures, recently shared that China is cracking down on individuals that provide crypto transactions for local users. This also applies to crypto exchanges that are headquartered overseas. China imposed a ban on initial coin offerings (ICOs) back in September 2017, and later extended this ban towards crypto exchanges. This comes as a shock to many in the crypto community, especially after China's President Xi Jinping announced that the country would legalize distributed ledger technology (DLT) and utilize it for every opportunity. The Shanghai Head Office for the People's Bank of China has also issued a regulatory update that will clamp down on cryptocurrency trading, as well as on any foreign crypto exchanges that allow the Chinese to trade on them.
Twitter Must Purge Bulls for Bitcoin to Hit $50,000
On Friday, Admant Capital's Founding Partner Tuur Demeester sent out a tweet in the hopes of calming the crypto community, stating that Bitcoin's parabolic uptrend that started in 2015 remains intact. This resulted with a follow-up response by veteran and old-school Peter Brandt. In his response, Mr. Brandt states that Bitcoin needs to spend a significant amount of time in bearish territory before surging to a price of $50,000. Mr. Brandt also remarked that the Bitcoin bulls on Twitter on hindering growth and that they must be purged from the platform. Mr. Demeester's tweet also prompted a response by Fundstrat's Co-Founder and Chief Crypto Expert Thomas Lee, who suggested that investors should look at the bigger picture when it comes to Bitcoin, and not just "buy on the dip".
Ripple Inks Partnership with the University of Oxford
Ripple (XRP) recently secured a partnership with the Oxford Foundry, a new entrepreneurial center for the University of Oxford. This will expand Ripple's University Blockchain Research Initiative (UBRI) which was established June 2018 to foster blockchain innovations across the planet. With its Oxford partnership, 1,000 students will have the opportunity to expand their knowledge of blockchain and other cutting-edge technologies, including artificial intelligence (AI) and machine learning (ML). Ripple is also hoping that this partnership will create a network of students that could apply the technology with top companies in their respective industries.
Ripple's Top Executive Joins Blockchain Association Board
Ripple's Americas Head of Regulatory Affairs Benjamin Melnicki is set to join Blockchain Association's board as co-chair. The comes after Ripple announced the opening of its Washington D.C. office in order to have a constructive dialogue with US regulators. Instead of opposing the current financial system like Bitcoin, Ripple is laying the foundation for fintech by working with the banks and other financial institutions to establish proper regulatory mechanisms.
Tron's CEO Justin Sun Boasts Secret Acquisition
Recently, TRON's CEO Justin Sun announced on Twitter that the company has made a new acquisition, and promises to divulge more details about the inquisition later. The most significant procurement in TRON's portfolio was its acquisition of BitTorrent in the summer of 2018. This resulted in the launch of two companies, the BitTorrent File Sharing (BTFS), BLive, and the BTT token. While everything is very hush-hush at the moment, the community is somewhat skeptical about the announcement. This is based on the precedent that Mr. Sun is known for making "announcements of announcements". Despite this, Mr. Sun announced in a separate tweet some of the milestones, including TRON's partnership with South Korean giant Samsung. Mr. Sun has also established several partnerships with crypto exchanges to list the TRX token, as well as have popular game developers move from the Ethereum and EOS networks to TRON.
Ubisoft Becomes First-Ever EOS-Based Corporate Block Producer
The French game developer Ubisoft has announced its partnership with French-based startup and UOS blockchain developer Ultra. According to a press release, Ultra chose the French game developer because of significant bilateral interest to help the platform grow. This collaboration will be benefit both parties. Ultra will have the opportunity to utilize Ubisoft's computational power to validate transactions on the EOS-based blockchain. This will include the creation of in-game assets, ownership transfers between players, and payments. Ubisoft will also act as a block producer for UOS blockchain during the trial period, as well as contribute to the testnet before the end of the year. If successful, it will be part of the mainnet launch team.
Exclusive Interview with John McAfee
In the first part of our exclusive interview with John McAfee, U.Today had the opportunity to discuss various topics in-depth, including his run for the President, McAfeeDex and his views on stablecoins. In part two of our exclusive interview, Mr. McAfee shares his views on the future of cryptocurrencies and the government's role in it. We were also told about the background behind the upcoming film "King of the Jungle", which is based on Wired report Joshua Davis and his three weeks in Belize with Mr. McAfee.
Exclusive Interview with TronWallet's CEO
U.Today also had the privilege and opportunity of sitting down with TronWallet's CEO Dio Ianakiara. In our exclusive interview, Mr. Ianakiara discussed with U.Today about the TRON community, security, TronWallet's achievements, ideas, and future plans within the crypto community.
Winners & Losers
The price of BTC started this week at $8,528. By the end of the week, BTC had a $7,148. As for XRP, the price started this week at $0.26. By the end of the week, XRP had a $0.23.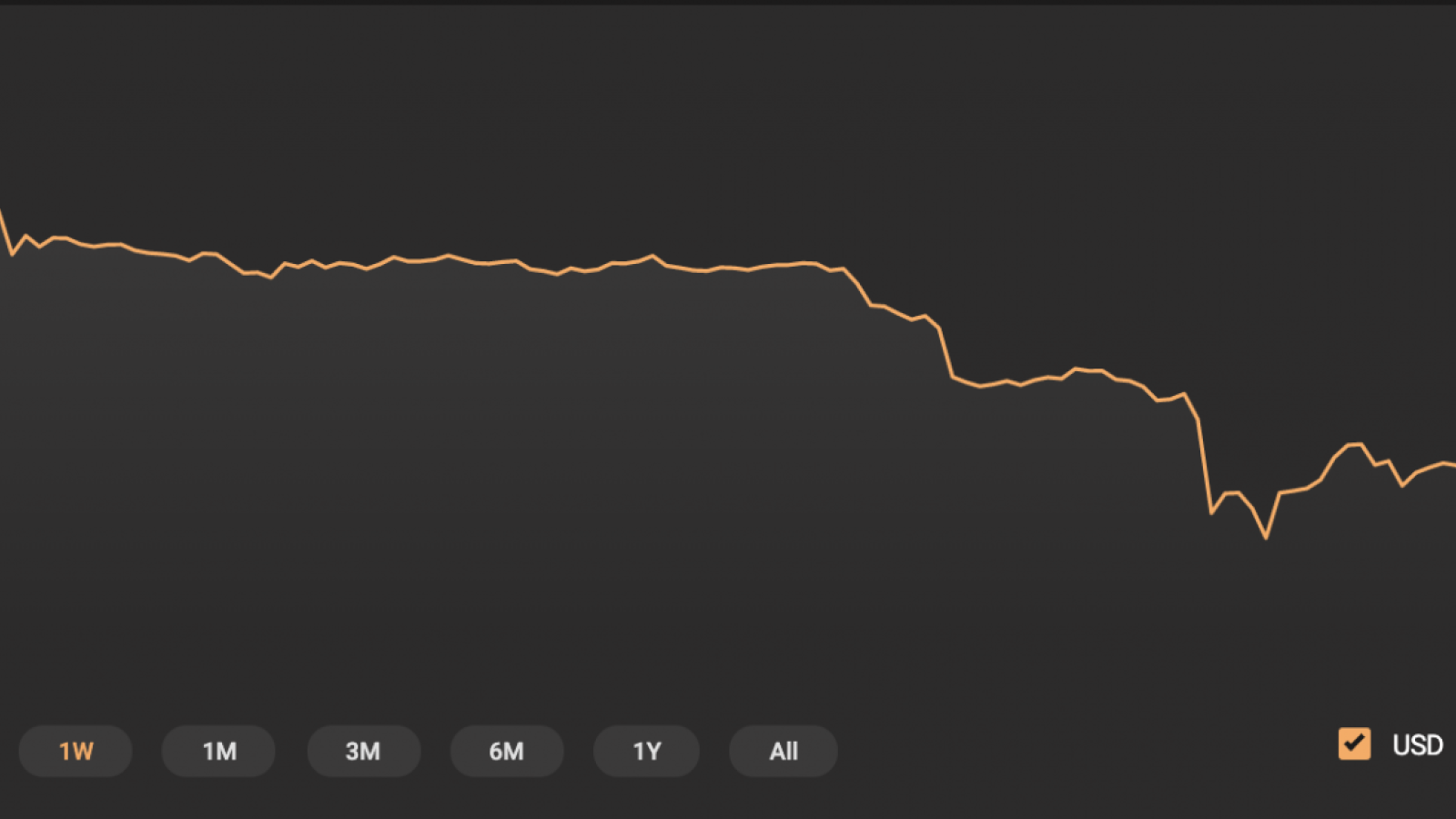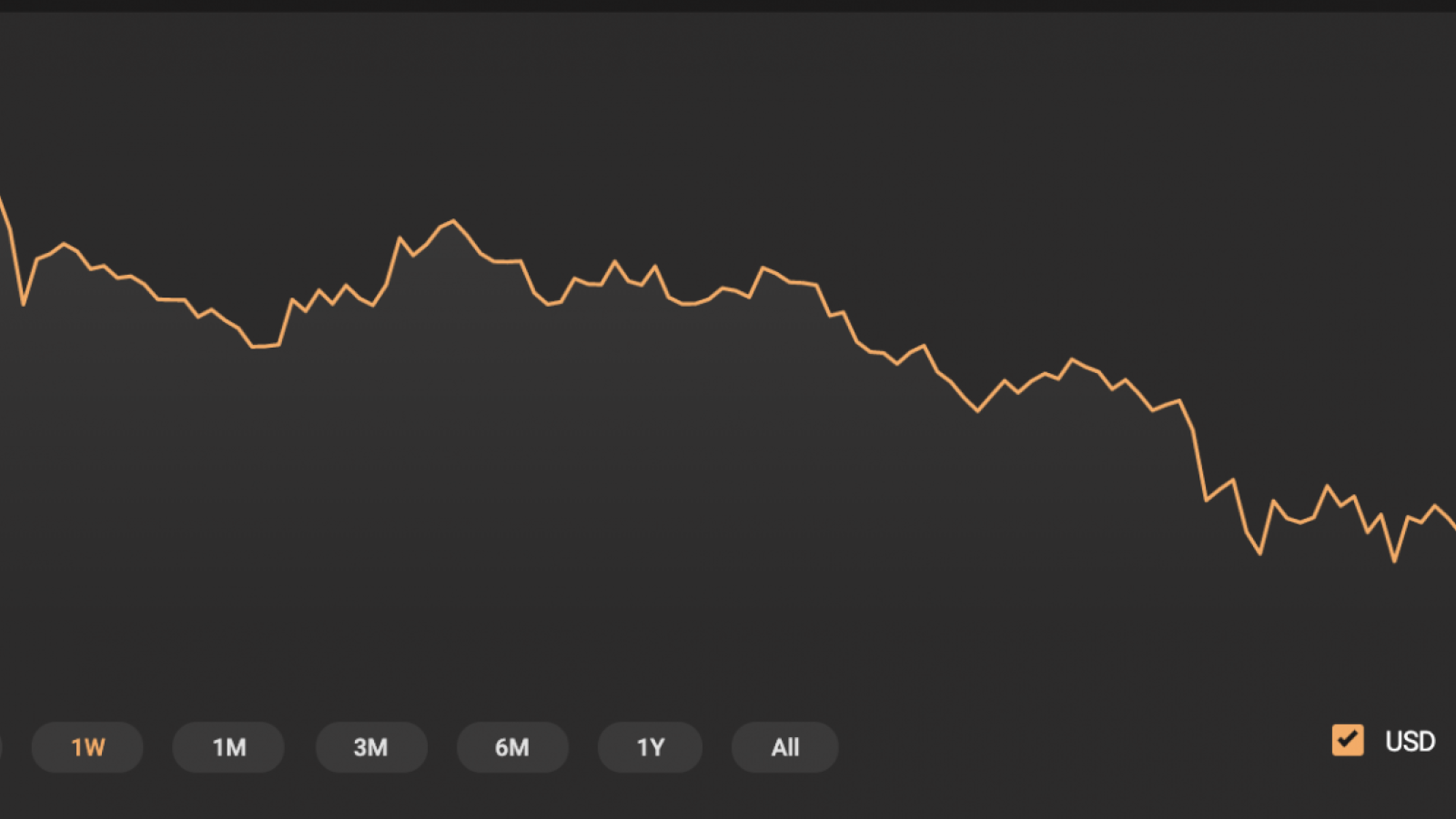 Memorable Quotes from This Week
Both $BTC and $ETH already power formidable collateral economies--this is important to watch, as holding collateral is a key golden goose for banks.
— Chris Burniske (@cburniske) November 18, 2019
6/ My opinion: $BTC should lean into this, just as $ETH has.

The burgeoning "collateral economy" around $ETH is amazing to watch, and allows ETH as a SoV to extend its utility far beyond what it could hope for as a pure MoE.

— Chris Burniske (@cburniske) November 17, 2019
Tuur, I think a prolonged journey below the line might be needed to thoroughly prepare BTC for the move to $50,000. The bulls must first be fully purged. When no bulls can be found on Twitter, then we will have a great buy signal.

— Peter Brandt (@PeterLBrandt) November 23, 2019
Tuur, I think a prolonged journey below the line might be needed to thoroughly prepare BTC for the move to $50,000. The bulls must first be fully purged. When no bulls can be found on Twitter, then we will have a great buy signal.

— Peter Brandt (@PeterLBrandt) November 23, 2019
We're absolutely delighted to be partnering with Ripple. The UK has a big tech skills gap and we're helping address that.

— Ana Bakshi, Director of the Oxford Foundry
Looking forward to working with @BlockchainAssn and its members to provide regulatory clarity on this critical issue for the industry and market participants!

— Ben Melnicki (@benmelnicki) November 22, 2019
Pleased to say we've added @benmelnicki/@Ripple as a co-chair of this vital working group. https://t.co/t4wBdXp4r0

— Blockchain Association (@BlockchainAssn) November 22, 2019
I think that every country and every nation state on this planet will launch their own cryptocurrency. I mean they will be forced to do so because it is so clear that fiat currencies, paper currencies, and even credit cards are so vastly inferior in terms of safety, speed, and ease.

— John McAfee and his views on government involvement in digital currencies
I believe that within the next 5-10 years, crypto wallets will transform the world and will be the gateway for personal financial freedom. It will transform common people into investors. It will transform how industries do business. It will transform how governments and companies handle user identity. TronWallet aims to be at the forefront of that evolution of individual financial liberty in the blockchain age.

— Dio Ianakiara and how crypto wallets will look 5 to 10 years from now
Eyes & Ears for the Upcoming Week