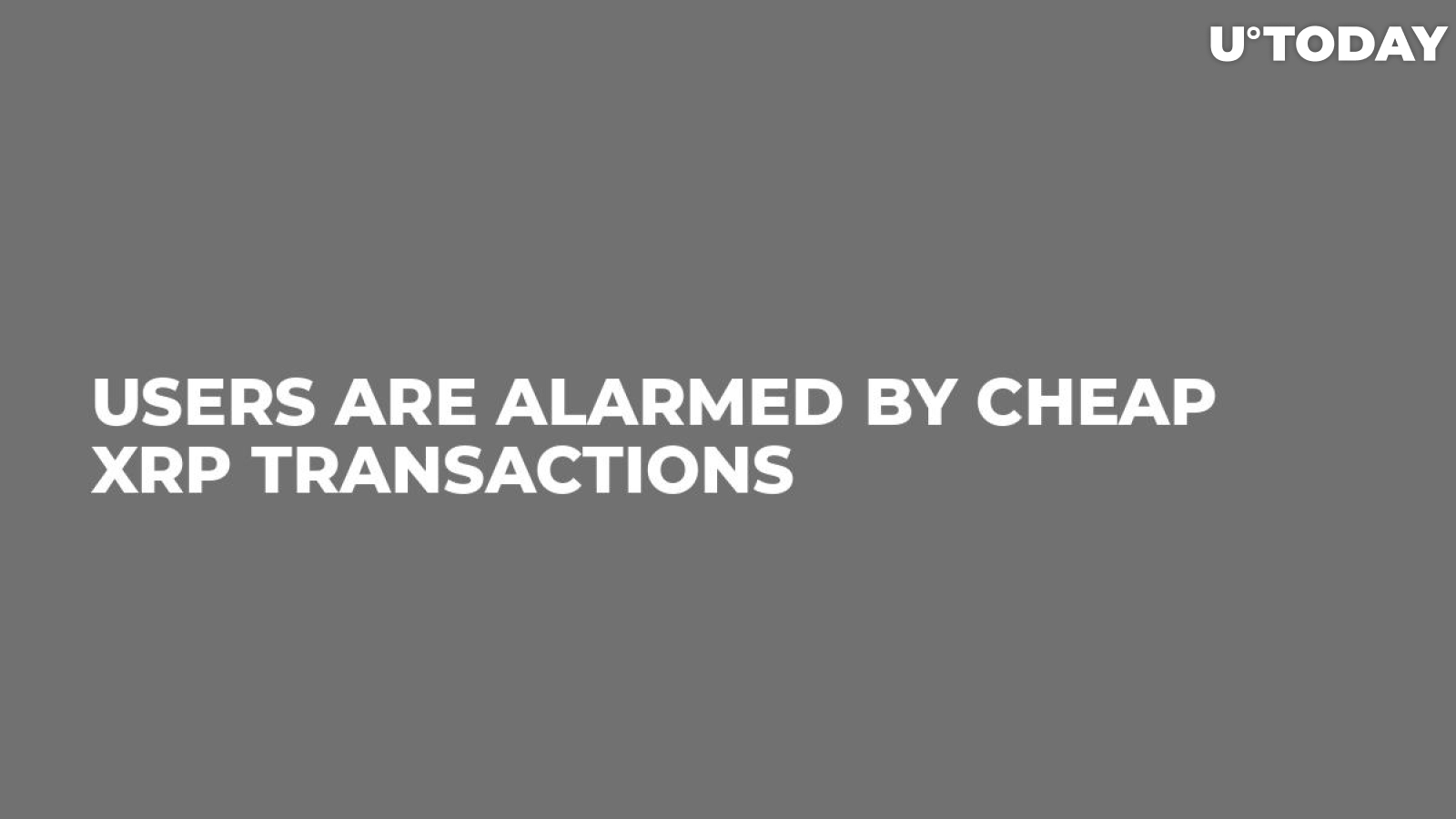 Cover image via U.Today
Users have noticed a suspicious transaction of Ripple currency (XRP). 1 bln of XRP was transferred by the Bithumb exchange, and the fee was the tiny amount of 0.000012 XRP.
That's not the first time when such a large number of XRP or other crypto have been moved. At the beginning of the week, the significant increase of the payment volume in a very short time at the popular cryptocurrency wallet Whale Alert was mentioned. It was 98,700,100 of Binance Coin, which transferred out of Binance to an unknown wallet.
According to some observers, the amount of transferred XRP proves that the token actually has no value now. That's the way how the current value of a coin is estimated by subscribers of the Flibbr community (with about 20K subscribers) on Twitter.
1bn XRP moved yesterday, https://t.co/GbzqVgPBnI

the original purpose/creation of xrphttps://t.co/qpfhdAIq5q

XRP has no value.
XRP is a scam.#XRPTHESTANDARD pic.twitter.com/OcwqW7me2D

— flibbr (@flibbr) 28 ноября 2018 г.
The fee of about 0.000012 XRP per transaction of 1 bln XRP shows the real price of any XPR transaction. From this, we can conclude that XRP has no value and was never intended to have it.
The value of XRP has been a hot topic for discussion recently. The main reasons why people don't see its value is that banks have the ability to transfer funds to fiat or other digital currencies using Ripple's xRapid service.
This invalidates the benefits of XRP because it doesn't actually serve as the primary currency for the system.
On November 26, the price of XRP reached $0.39 but later fell down. Now XRP is trading at $0.3787, and analysts believe that its price may increase in the near future. The coin is above the support level of $0.35; in the near future, the token price shouldn't fall below this zone. For further growth, the coin should overcome the mark of $0.37. In this case, its price will be able to reach resistance levels of $0.39 and $0.40 in the near future.
In the afternoon of November 29, the average market price of Bitcoin rose to $4365. Over the past day, it increased by 8%. Most of the digital money is traded in the "green zone", and the capitalization of the industry again exceeded $140 bln.