The Upland property trading game merges the benefits of the best economic user experience with decentralized data storage performance. The game is available in the AppStore, Google Play or as a web-interface.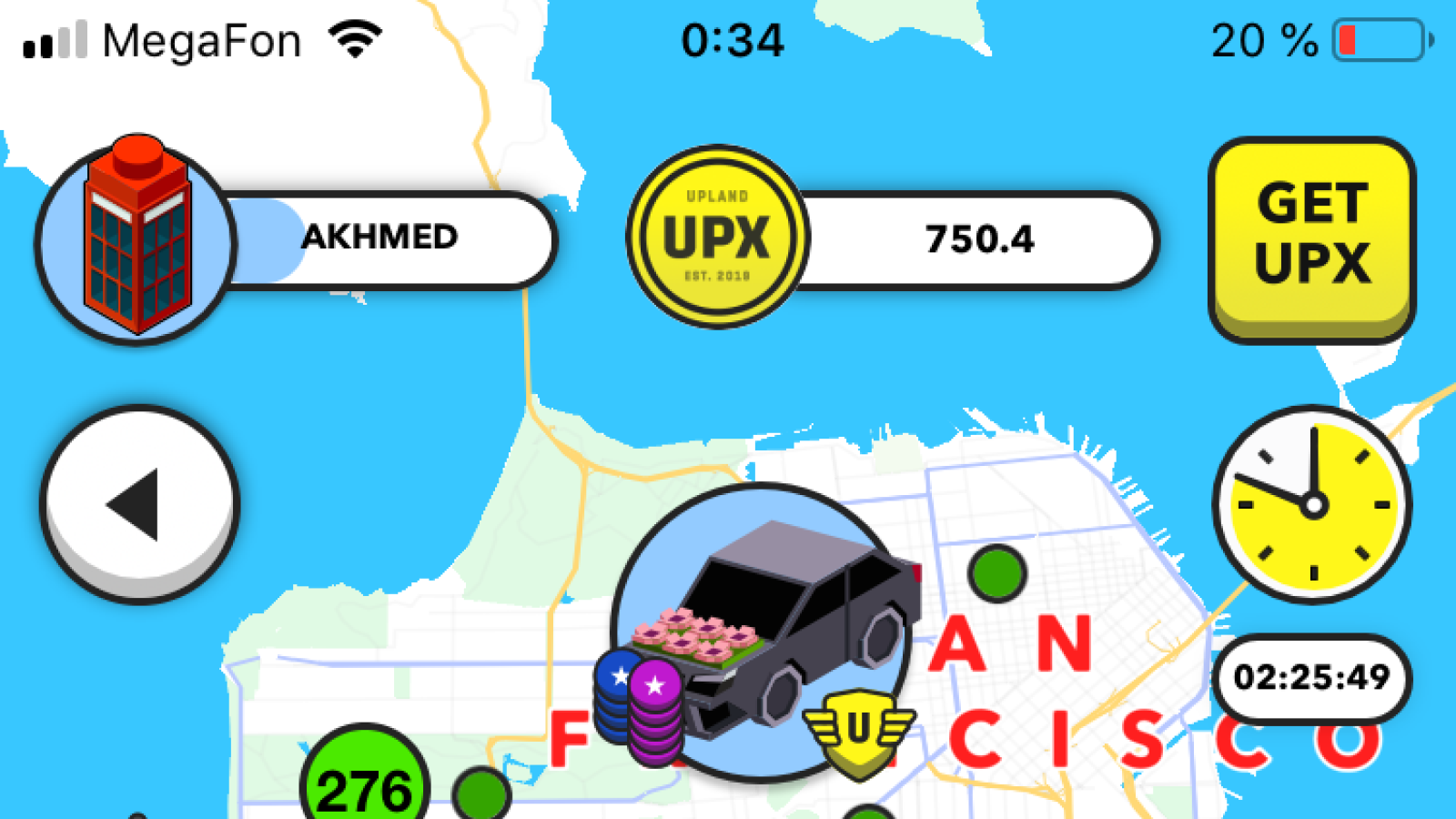 How to start
The process of onboarding in Upland is quite ingenious as it requires nothing more than a username (your in-game pseudonym) and a verified e-mail address.
After a video tutorial, the user starts their journey as the basic status of a 'Visitor' with a 7-day guest visa in Upland. Once the user's balance reaches 10,000 UPX (in-game currency), they are awarded 'Uplander' status with extended functionality. Every newbie gets a 3,000 UPX welcome bonus.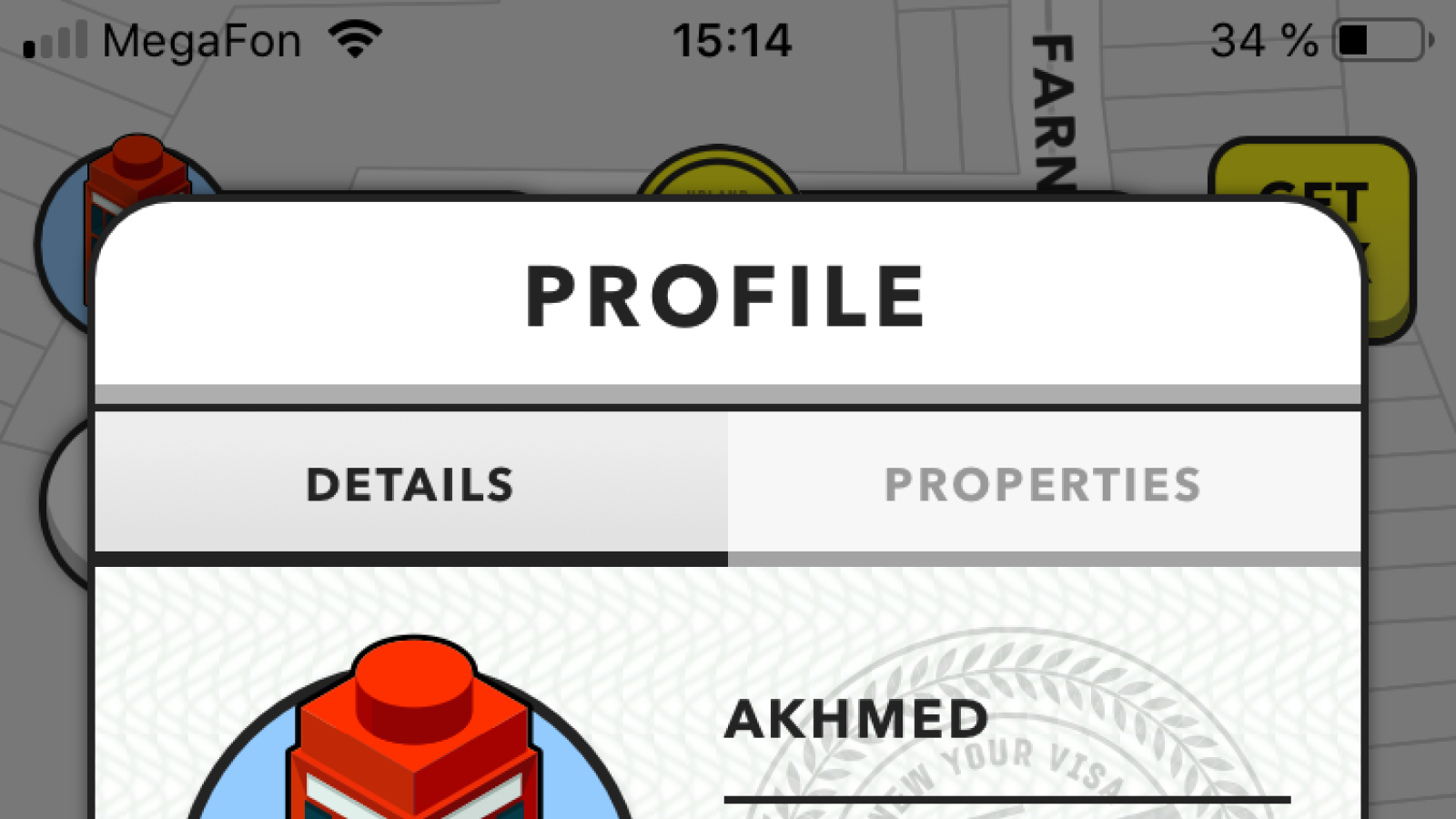 UPX Token
UPX token is designed for buying and selling properties. If the users want to go beyond the 3,000 UPX sign up bonus, they can increase their balance by purchasing UPX via Paypal, Credit card, or Crypto on the web or via in-app purchases in the Upland mobile app. The store is located in the top right corner of the app.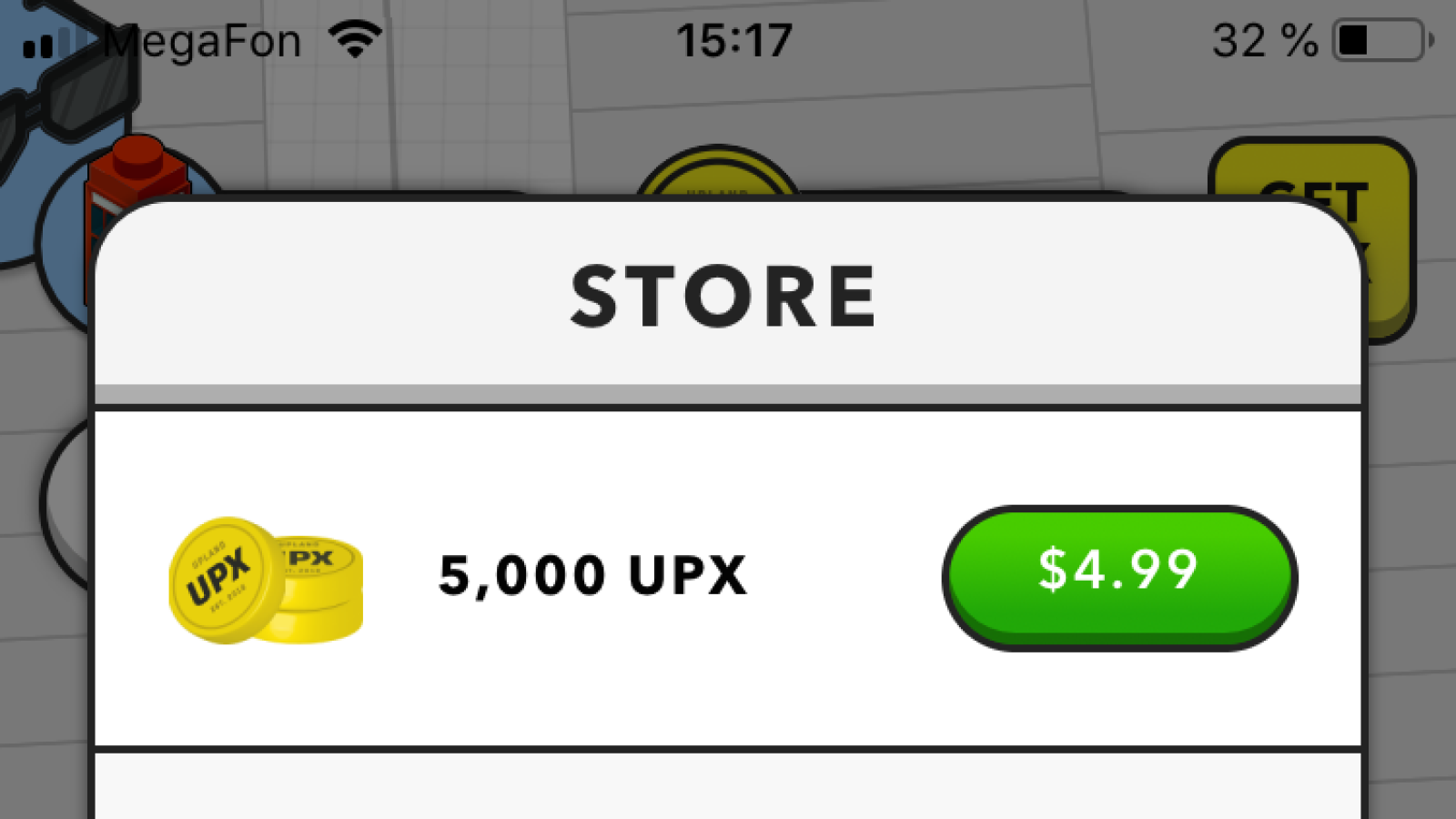 1 UPX token costs about 0.0099 USD. UPX is not currently tradable outside of the game and has been implemented as a utility token, derived from the EOS.IO smart contract.
How to trade
Once an account is created and verified, users can claim their welcome bonus and start buying real estate properties.
'Visitors' can only buy unminted properties initially marked grey. No one has yet owned these, therefore they have not been minted on the blockchain. Also, the property must be in the 'discovery range' of the user's explorer, their game piece. When it is in the 'discovery range', the object becomes light green.
'Uplanders' can also purchase properties from one another. These are either listed in dark green (meaning they have a sale price) or light blue (meaning they are owned and not listed for sale, but an offer can still be made).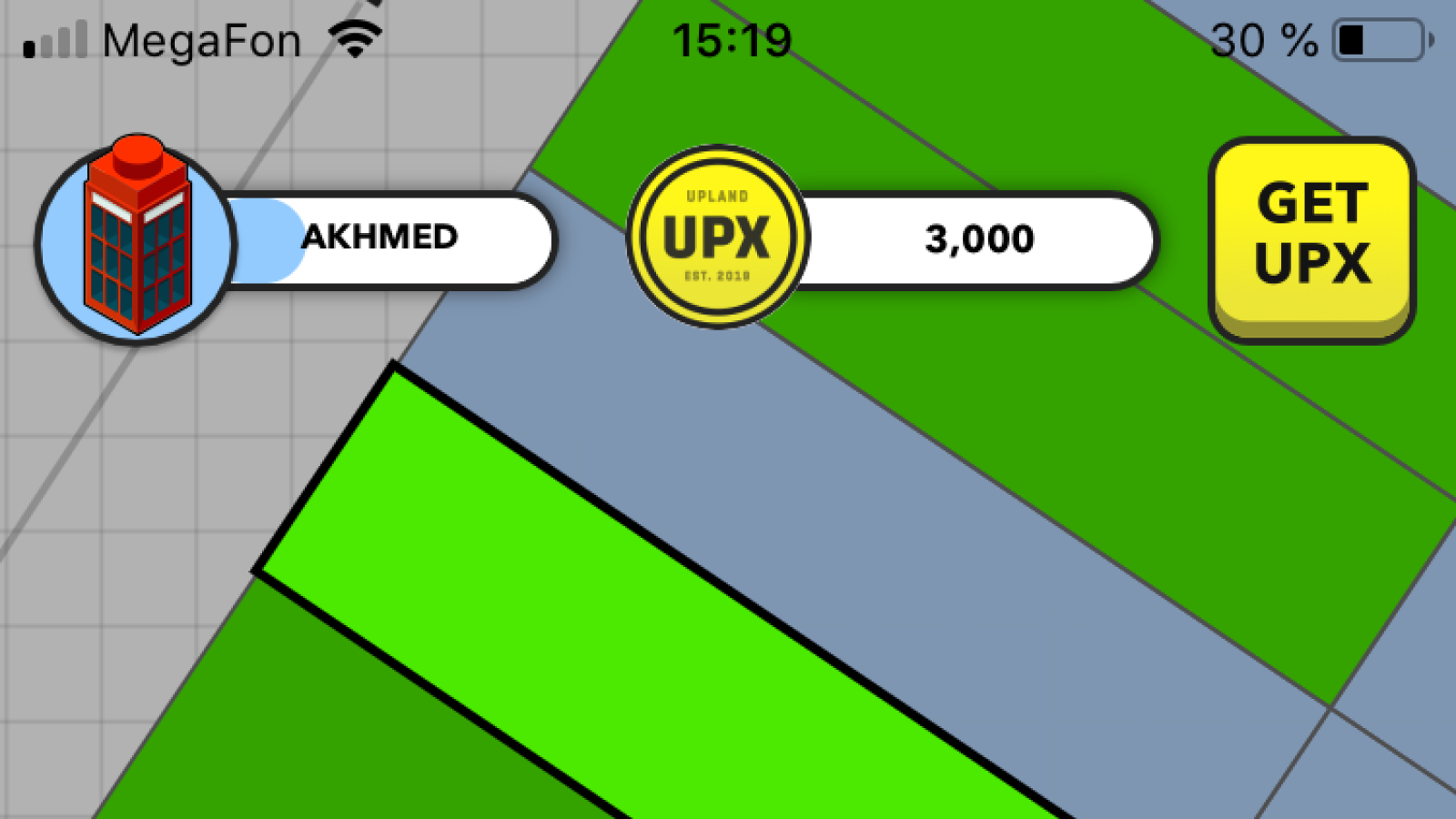 The range of available offer prices varies from about 2,000 UPX up to over 1M UPX for exclusive properties like a piece of the San Francisco Airport. Once a player confirms a purchase, a record is minted in the EOS.IO-based blockchain. Thus, information for transactions can't be corrupted.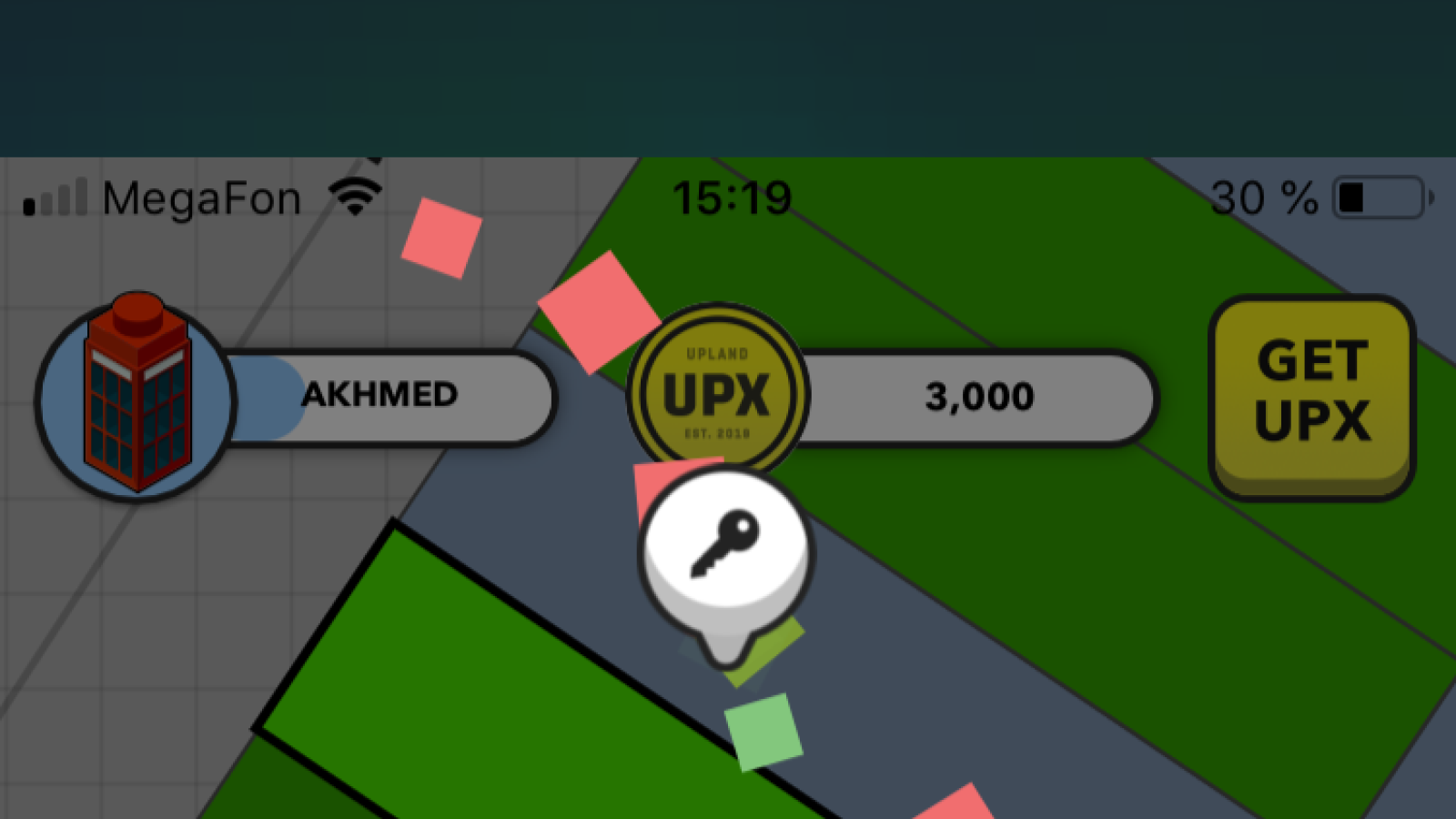 The real estate properties earn their virtual landlords both one time and periodic rewards. For instance, this Majestic avenue location brings its owner 0.09 UPX hourly. Also, users with the 'Uplander' status - more than 10,000 UPX net worth - can sell their properties through the in-game marketplace as mentioned above. Currently, they sell for UPX but in the near future, fiat transactions will be possible as well.
Upland Collections
Recurring UPX earnings for holding properties can be boosted by completing a predefined collection of properties in the same area or with similar characteristics. For example, three properties within the Mission District are enough for users to complete the Mission Collection and three museums bought anywhere in the city is enough for users to complete the Curator Collection.
Collections have different levels of difficulty. The harder they are to complete, the more UPX they payout.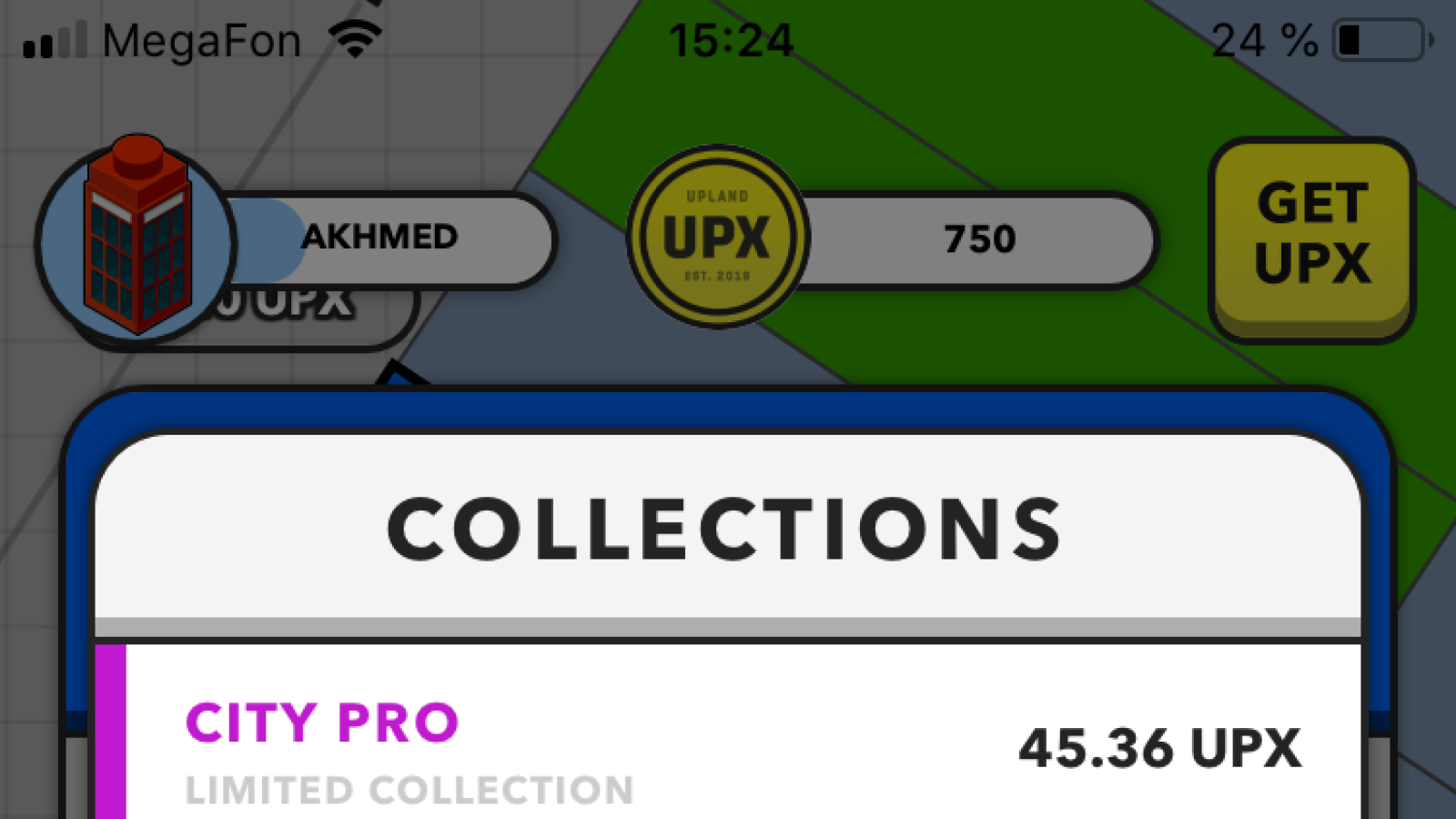 Further development
All in all, Upland is an exciting gaming experience for high-level players and newbies. It has been developed by the Uplandme, Inc. multinational team led by Silicon Valley co-founders Dirk Lueth, Idan Zuckerman, and Mani Honigstein since late 2018. Their efforts are supported by a solid investment background that includes the top-notch FinLab EOS VC Fund.
More information can be found on Upland's official website.