Traders of all shapes and sizes have been tweeting that they have suddenly been facing issues trading on BitMEX.
Apology after apology, is Mex paying you for these tweets?

— DonAlt (@CryptoDonAlt) May 19, 2020
Some are just tweeting their concerns. Some are going further, like crypto influencer Bitlord, alleging the exchange is making an exit scam.
About an hour ago, BitMEX faced issues with its trading engine and was looking into the issue.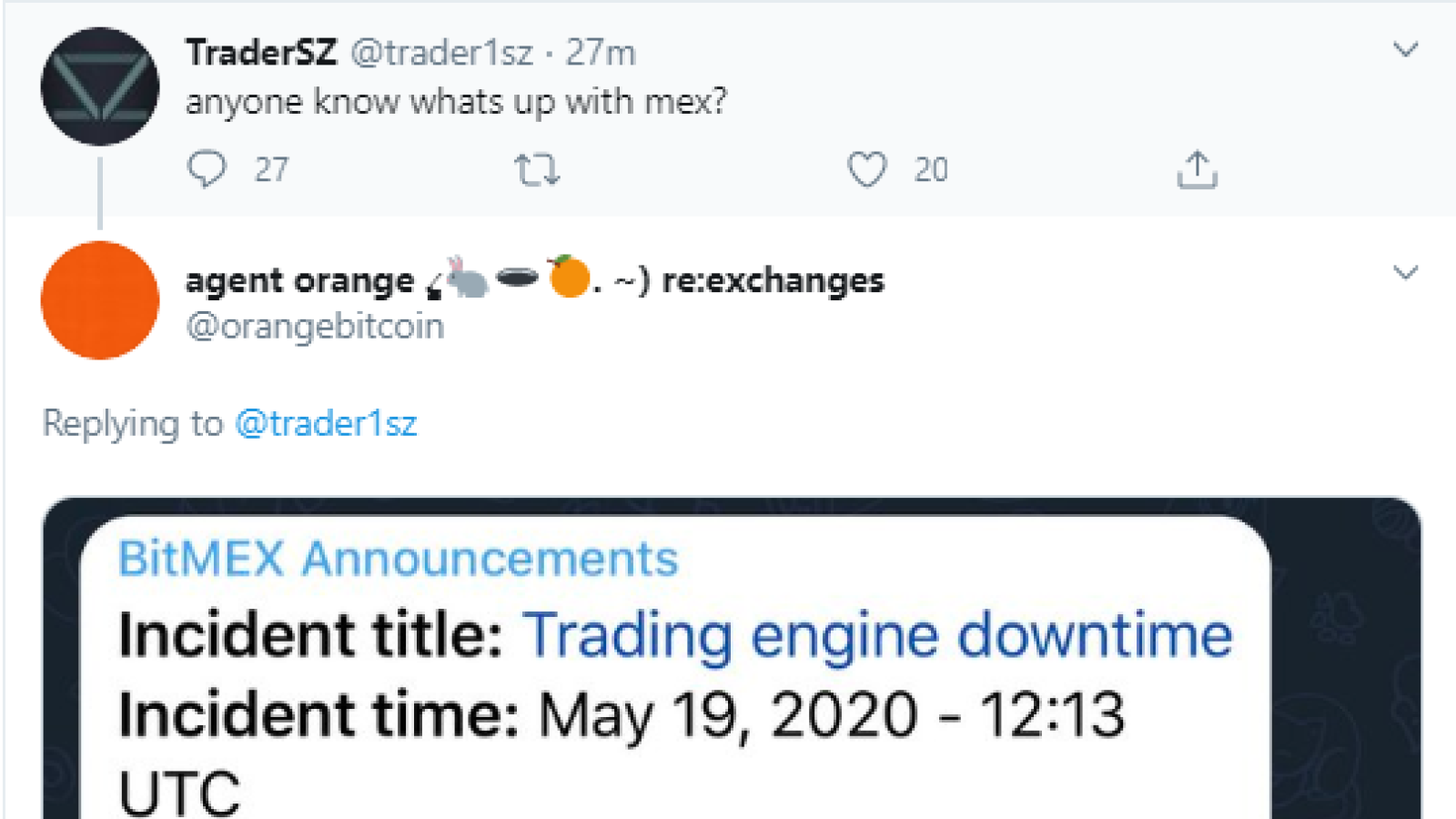 All operations were suspended. Trader Scott Melter tweeted about this as well:
"Hard to trade Bitcoin with any confidence while Bitmex is down. The casino is temporarily closed."
After finally tweeting an official confirmation of having issues with the trading engine, BitMEX announced that they are launching the platform back online. However, there will be some temporary changes and traders will be unable to place new orders for a while.
UPDATE: We're bringing the BitMEX platform back online, initially via cancel only mode until 13:40 UTC, where no new orders can be placed. For official updates please follow https://t.co/fVa1FA9hNo and https://t.co/W9CnyCVKlU

— BitMEX (@BitMEXdotcom) May 19, 2020