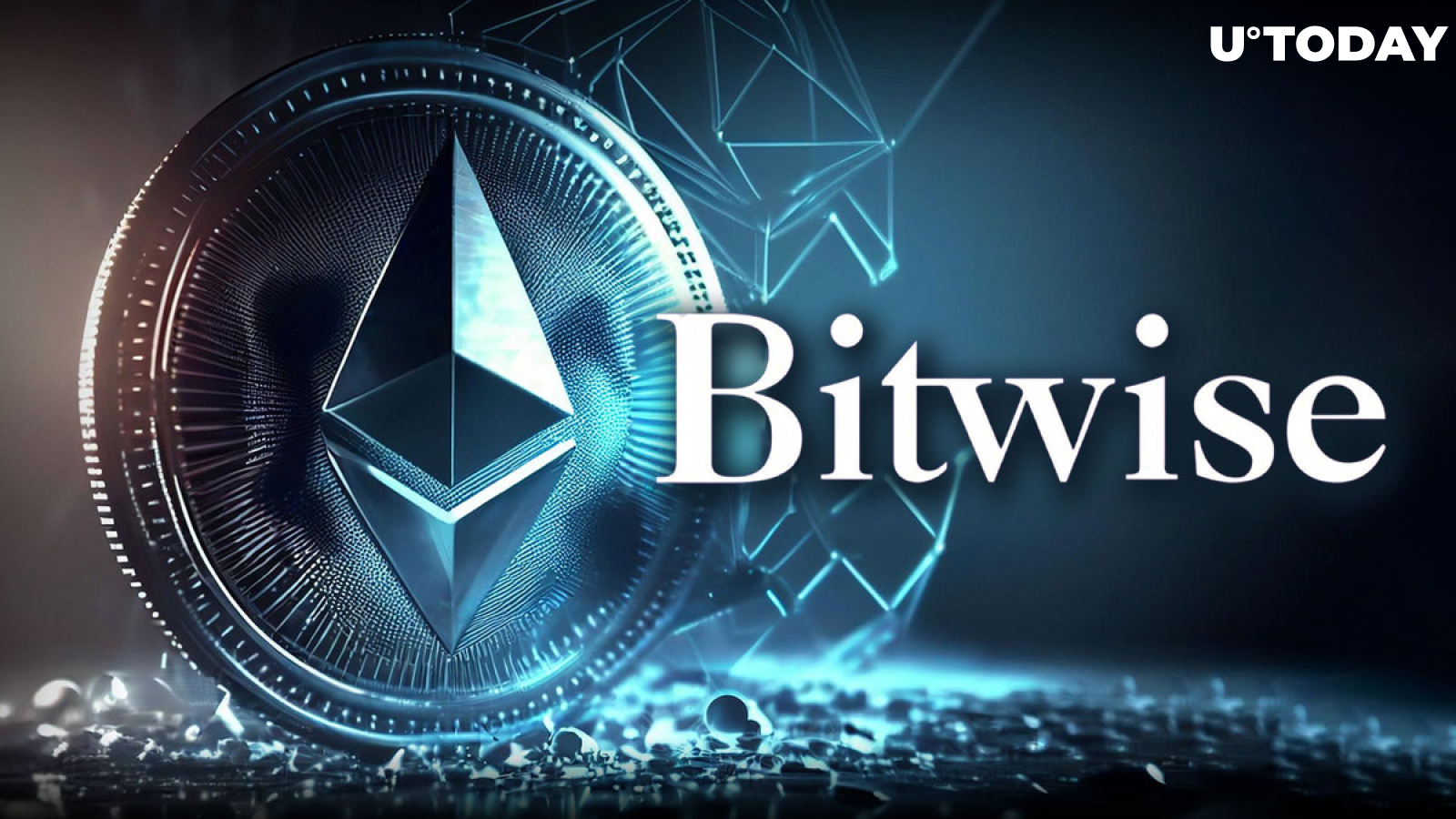 Cover image via www.freepik.com
Bitwise, one of the largest asset managers in the U.S., submitted registration forms for its two brand new products. They are designed to unlock new "crypto-based" investing opportunities for users who hold no "physical" crypto, amid increased regulatory uncertainty.
Bitwise introduces two Ethereum (ETH) futures ETFs: Details
Blue-chip U.S. asset management heavyweight Bitwise introduced two new products today. Bitwise Ethereum Strategy ETF (AETH) and the Bitwise Bitcoin and Ether Equal Weight Strategy ETF (BTOP) are set to go live on Monday, Oct. 2, 2023. The products will be based on CME futures on the two largest cryptocurrencies by market capitalization.
In order to get new products registered, Bitwise just filed with the SEC two Form 8-As. Unlike the projects of Bitcoin and Ethereum spot ETFs, this form does not require approval by the trading watchdog.
The Bitwise Ethereum Strategy ETF (to be launched under the ticker AETH) is going to to invest in regulated Chicago Mercantile Exchange (CME) Ethereum futures focused on front-month contracts. The Bitwise Bitcoin and Ether Equal Weight Strategy ETF (BTOP) will be able to invest with equal exposure to regulated CME Bitcoin futures and CME Ether futures.
For both products, Bank of New York Mellon was chosen as the custody provider, with a cumulative expense ratio of 0.85%.
As covered by U.Today previously, Bitwise also submitted an amended registration request for its hotly anticipated Bitcoin spot exchange-traded fund (ETF).
Segment waiting for SEC verdicts; regulator postponed deadlines yet again
Bitwise is among the most crypto-friendly U.S.-incorporated asset management funds. Its NYSE-traded Crypto Industry Innovators ETF (BITQ) crossed $100 million in AUM last July.
This week the U.S. SEC delayed verdict deadlines for all requests for Bitcoin (BTC) and Ethereum (ETH) spot-based exchange-traded funds. Most likely, the approval of ETFs will not happen in 2023.
The regulator postponed the decisions regarding the documents submitted by Grayscale, Ark, 21Shares, BlackRock, Invesco, Bitwise and Valkyrie, top-tier U.S. asset managers.