As the crypto market weathers this uncertainty, experts are pointing traders toward new promising opportunities, particularly Tradecurve (TCRV). Currently in its presale phase, Tradecurve has been gaining attention with its innovative hybrid trading platform that looks set to disrupt the trillion-dollar finance industry.
Supporters of Tradecurve (TCRV) can take part in pre-sale and buy tokens here.
XRP lawsuit drama might be coming to an end
XRP, a digital asset introduced by Ripple Labs, is currently in a state of uncertainty due to a legal conflict with the U.S. Securities and Exchange Commission (SEC). The case brought forth by the SEC alleges Ripple Labs executed an unregistered securities sale using XRP. This legal battle has the potential to make or break XRP's future.
If Ripple Labs comes out on top, we could see an upswing in XRP's value, more faith from investors, and a broader acceptance of digital payments. However, a victory for the SEC could have dire consequences for the asset's future in the U.S.
While this legal standoff continues, Ripple Labs isn't staying idle. They have been making strategic alliances with international banks and institutions, notably in Asia, to counterbalance possible unfavorable outcomes.
As for XRP's market performance in 2023, it started strong, with its price climbing from $0.30 to over $0.58. But recent developments have caused a slowdown, and its price is now attempting to win back the $0.50 level.
Tradecurve (TCRV) offers new-gen solutions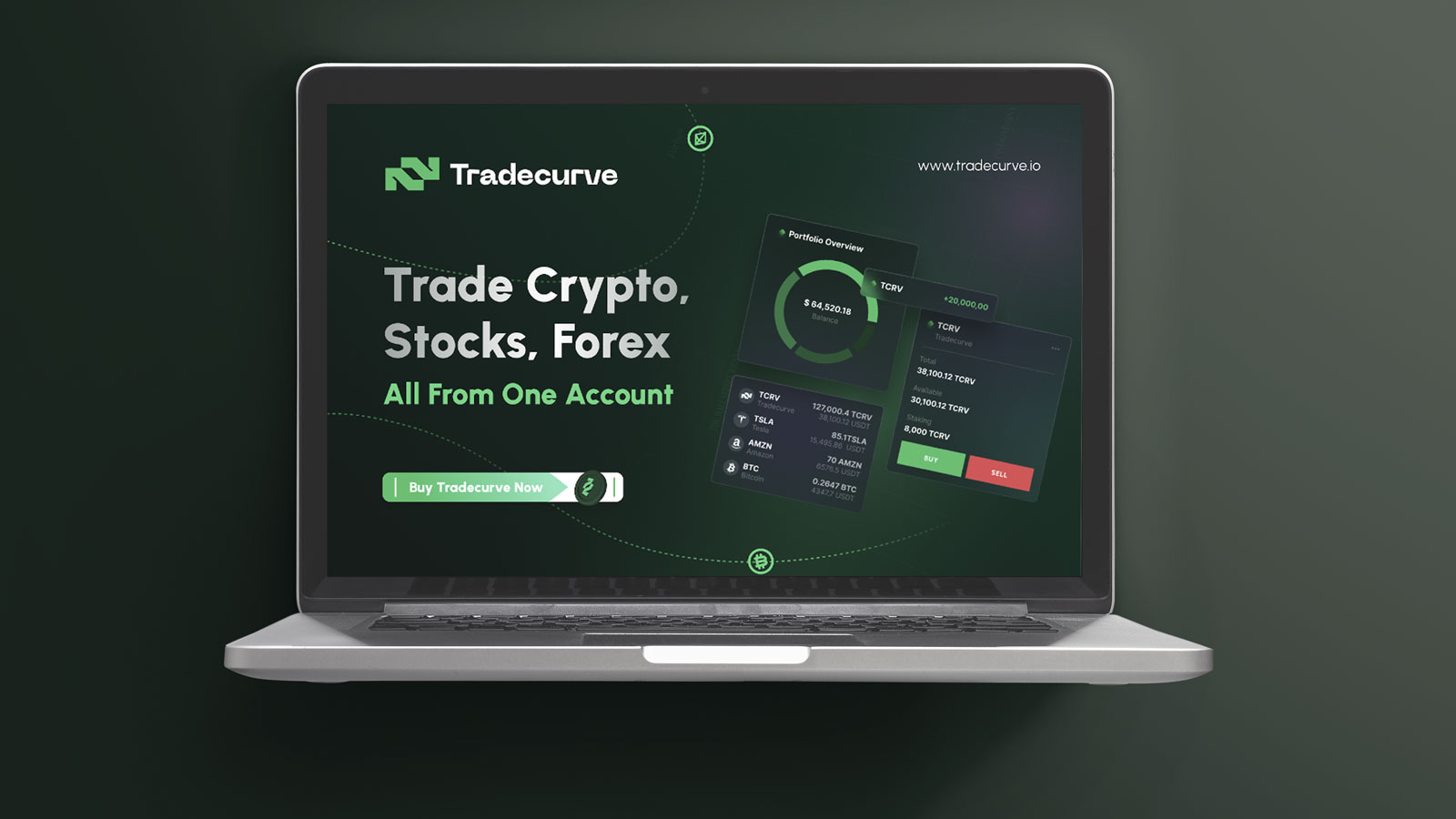 The philosophy behind Tradecurve (TCRV) is the democratization of trading. Tradecurve (TCRV) provides a place where one can move effortlessly between forex, stocks, commodities, and cryptocurrencies, all under the same roof, without having to pass through tedious identity verification procedures.
Tradecurve achieves this by neatly stitching together the essential features of both centralized and decentralized exchanges. The result is an easy-to-use platform that allows users to have full control of their keys and funds while being able to trade anonymously.
Tradecurve offers advanced trading features, like algorithmic trading, an immersive Metaverse trading academy, 500:1 leverage, and the ability to copy successful traders' strategies. This makes it the perfect place for both novice and experienced traders to make profitable trades, regardless of their background in finance or investing.
Another enticing aspect of Tradecurve is its TCRV token. When not actively trading, holders can lock their TCRV tokens into the platform's vault, generating a passive income. TCRV token holders also qualify for a VIP account, decreased fees, and exclusive bonuses.
Currently, TCRV is priced at $0.015 during phase 3 of the ongoing presale.
For more information about TCRV presale tokens:
Website: https://tradecurve.io/
Buy presale: https://app.tradecurve.io/sign-up
Twitter: https://twitter.com/Tradecurveapp
Telegram: https://t.me/tradecurve_official