Henrik Zeberg, a prominent trader, recently expressed his opinion on Twitter that market skeptics who believe that every drop in the market is a crash are delusional. He refers to this behavior as "The Wall of Worry." Zeberg shared a chart of the NASDAQ 100 stock index and stated that there is nothing bearish about it. On the contrary, he believes that the current decline represents an opportunity to increase long positions.
The trader expressed the same opinion about Bitcoin previously. During the recent one-week 9% drop in BTC, Zeberg tweeted that it was a chance to buy the downside, as he takes a bullish view of the cryptocurrency in the medium term and expects it to rally over the summer. He also suggested that there could be a short-term decline before the rally begins, with a possible retest of the $24,000 per BTC area if the $26,500 level is broken.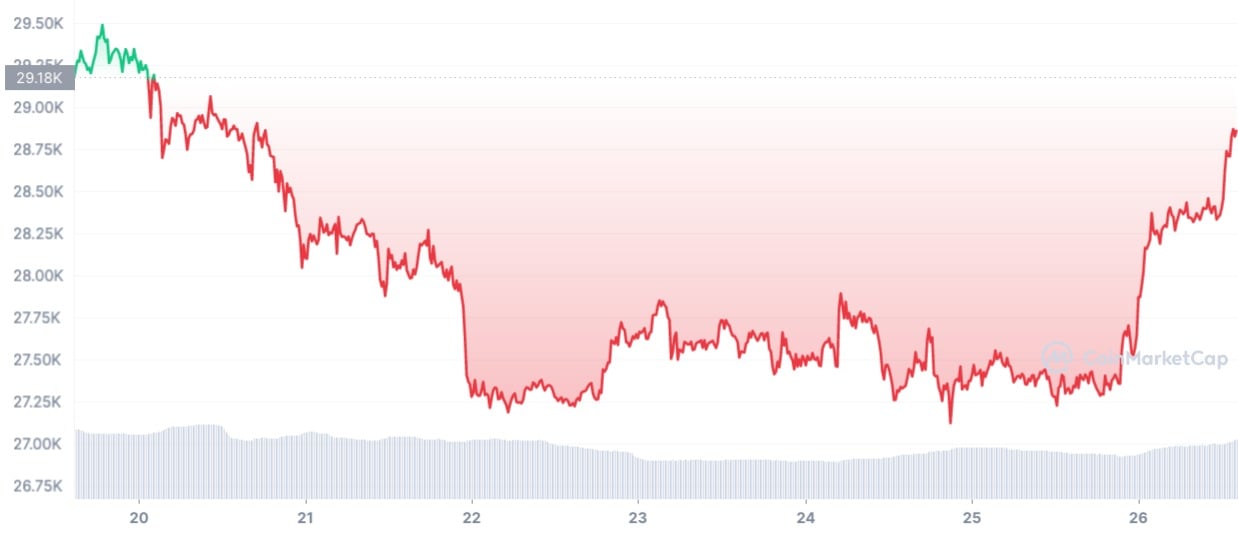 The BTC price did not manage to get to the lower boundaries marked by Zeberg, and quotations of the cryptocurrency demonstrated growth by 6% in less than 24 hours. At the time of writing, Bitcoin is quoted above the closing price of the March candle, at $28,800, which leaves the possibility of a further upward march.
In total, Zeberg believes that bears who consider market corrections as a crash are miscalculating, and he sees the current decline in both the NASDAQ 100 and BTC as an opportunity to increase their long positions.