Mati Greenspan and a crypto analyst from Amsterdam, Michael van de Poppe (aka Crypto Michael on Twitter), have come together in a comment thread to discuss the news of the BTC transfer fee dropping from nearly $7 to about half of that.
In the course of the discussion, they also trolled PayPal and different altcoins that non-Bitcoin maximalists love so much and see as superior to BTC.
Bitcoin transfer fee drops, but 'still a bit high'
Bitcoin expert and crypto analyst Mati Greenspan, who founded Quantum Economics after leaving the position of eToro's chief analyst, has taken to Twitter to share some good news.
Last week, the average fee for sending Bitcoin totaled $5.82 before rising to nearly $7. Mati Greenspan tweeted that this problem would be solved in 91 blocks after the next Bitcoin difficulty adjustment.
Now, he has written on his Twitter page that the BTC fee now totals $3.30. However, that is still a little bit high, he added.
He also wrote that the Bitcoin network is currently slow, taking twelve minutes to produce one block.
For all those of you who expressed concern, transaction fees on the main chain are finally receding. Still a bit high at $3.30 to send #bitcoin.

The network is still running a bit slow. Currently about 12 mins per block but at least the backlog was cleared over the long weekend. pic.twitter.com/drEWenG55u

— Mati Greenspan (tweets are not trading advice) (@MatiGreenspan) May 26, 2020
According to Blockchain.com, there are now fewer non-confirmed BTC transactions than there were over the weekend – the value has dropped from 93.558 m bytes on May 23 to 58.203 m bytes on May 26.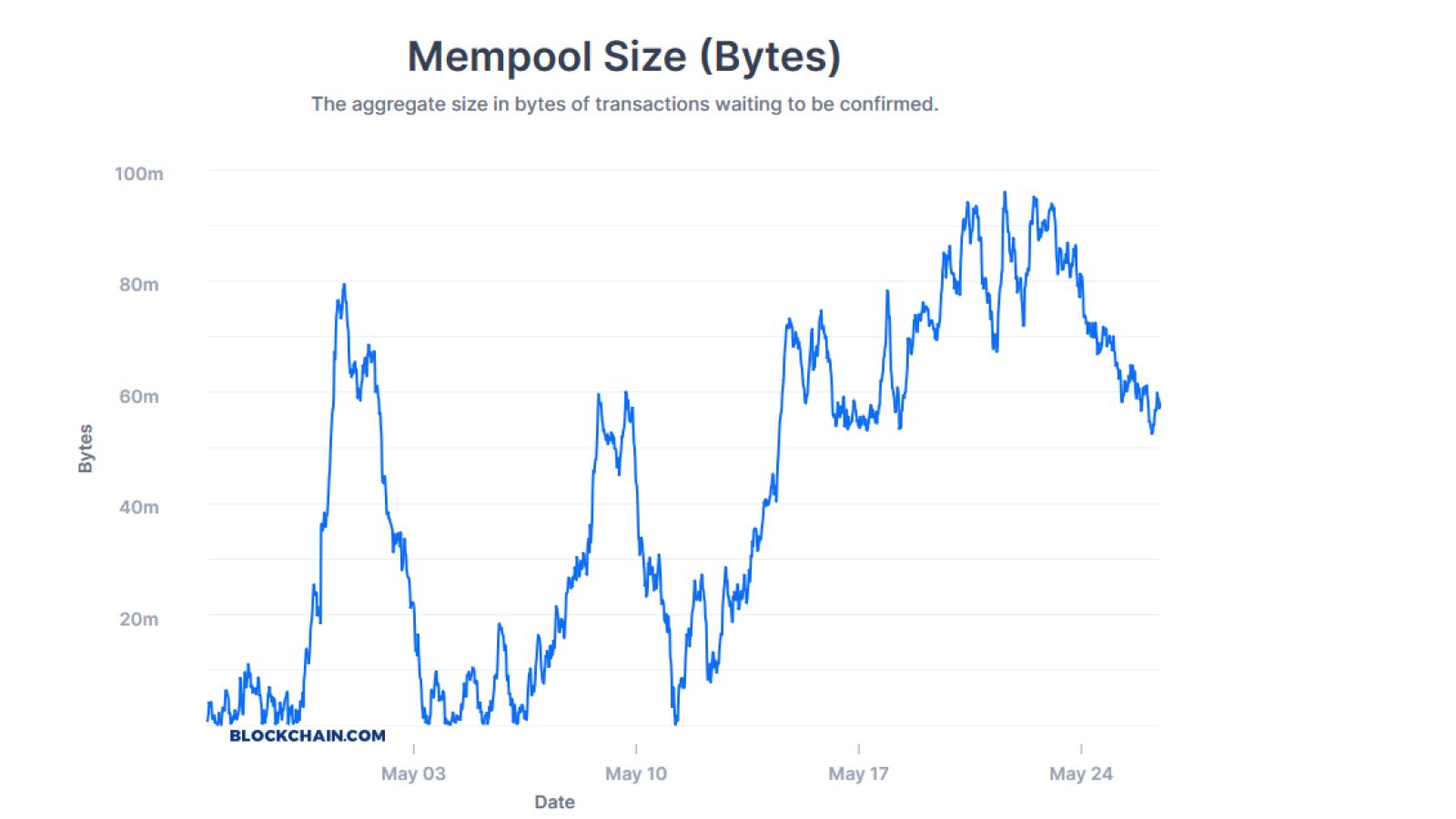 PayPal under fire for being 'cheaper than BTC'
Michael van de Poppe stepped in to take a jab at the payment service giant PayPal. He began trolling all of those who say that BTC fees are too high, reminding those individuals that PayPal charges four percent of every transaction.
Jesus man, PayPal is so much cheaper with only 4% fees on every transaction!

— Crypto Michaël (@CryptoMichNL) May 26, 2020
Mati Greenspan also shot an arrow at altcoins, saying that he can use one of them to send cash much faster and cheaper without having to wait for BTC transactions to get verified.
Fans of XRP and DGB often refer to these arguments when offering proof that their altcoin is superior to BTC.