The decline that started on Friday last week has intensified as the rate of the top coins returned to the positions of the previous months. Against the background of the absence of bad news, the market still managed to lose around $3 billion of the total capitalization.
If yesterday Ethereum was falling faster than Bitcoin and Ripple, its quotes have lost just 0.81% over the past 24 hours. In this regard, BTC's domination rate has lifted and now is 54.9%.
BTC/USD
Even though Bitcoin enthusiasts are feeling positive about the future prospects of the leading cryptocurrency, its rate keeps declining. This is also confirmed by the increase of short positions which already prevail over longs on Bitfinex.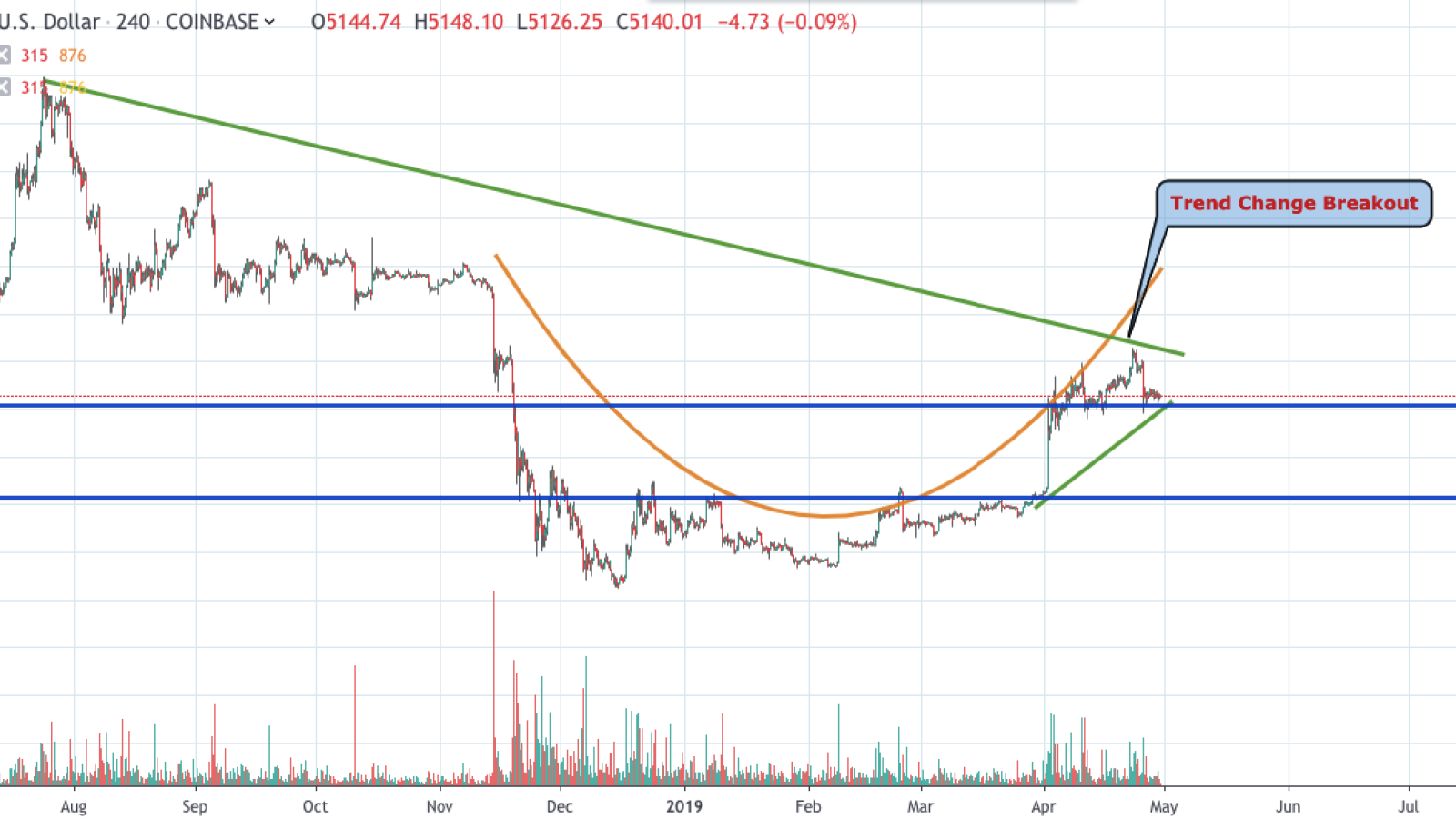 Getting down to the 4-hour chart, one can notice that from July 2018, we are still dominated by bears. However, if the formation of the Curve pattern happens, the price could reach the $5,750 mark, which serves as a breakout point. In the short-term analysis, buyers are still dominating the market from
April 2.
As a whole, if the rate does not fall below $5,000, the possible scenario of reaching levels above $5,750 till the end of May is entirely possible.
The price of BTC is trading at $5,233 at the time of writing.
ETH/USD
The brainchild of Vitalik Buterin is struggling to get out of bearish tendencies; however, nothing fundamental has happened so far. Even the recent mentioning of Ethereum by Elon Musk did not give a powerful impetus to ETH's rate. Sellers are consolidating their efforts, as the number of shorts on BitMEX surpasses longs.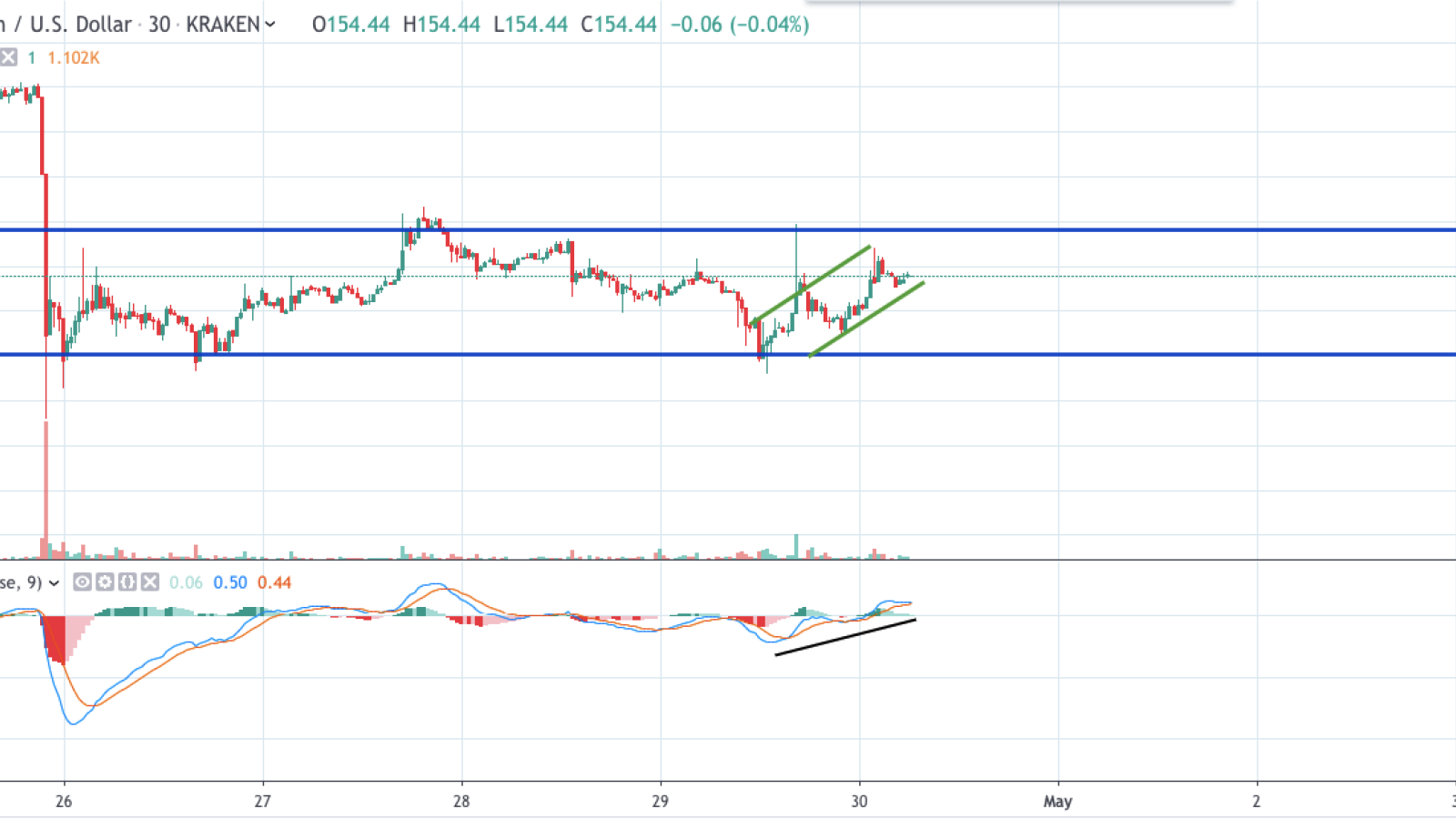 Looking at the 30 minute diagram, ETH keeps trading sideways, and there are no vivid reasons for moving up or down in the long-term perspective.
However, in the short run, Ethereum is giving hope, trying to achieve a resistance at $157. Such a scenario can work out, as the MACD indicator is also going up.
The price of ETH is trading at $154.44 at the time of writing.
XRP/USD
It seems that there are no such fundamental factors that could push the price of XRP to new levels. Even after the published report about selling the highest sum of XRP in Q1 2019, the rate has not changed a lot.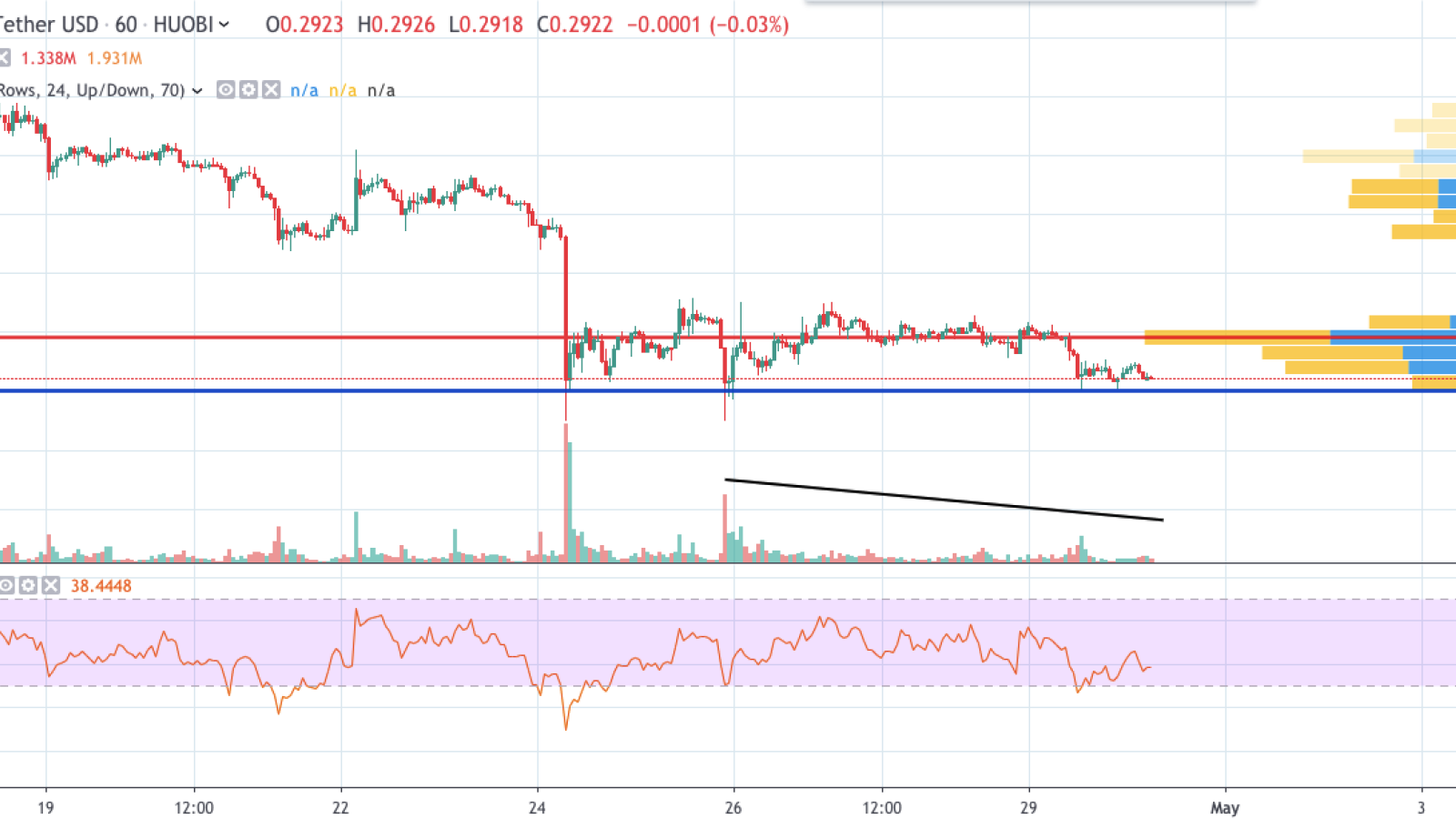 Based on the 1-hour chart, the positions of Ripple look weak: buyers have no intention to buy XRP. Despite the fact that the RSI indicator is located near the oversold zone, traders should not expect a bounce back as the trading volumes have dropped by around $500 million over the last few days.
If the quotes keep located in that zone, XRP will decline to the $0.29 mark.
The price of XRP is trading at $0.2939 at the time of writing.