Ripple continues disappointing traders as their XRP price predictions don't actualize at all – vice versa, it keeps falling and breaking newer and newer support levels. By touching the $0.30 level, it has broken the hopes of many investors, and it doesn't seem to stop its epic fall to zero. Read XRP price predictions from TradingView users to find out what else to expect from Ripple.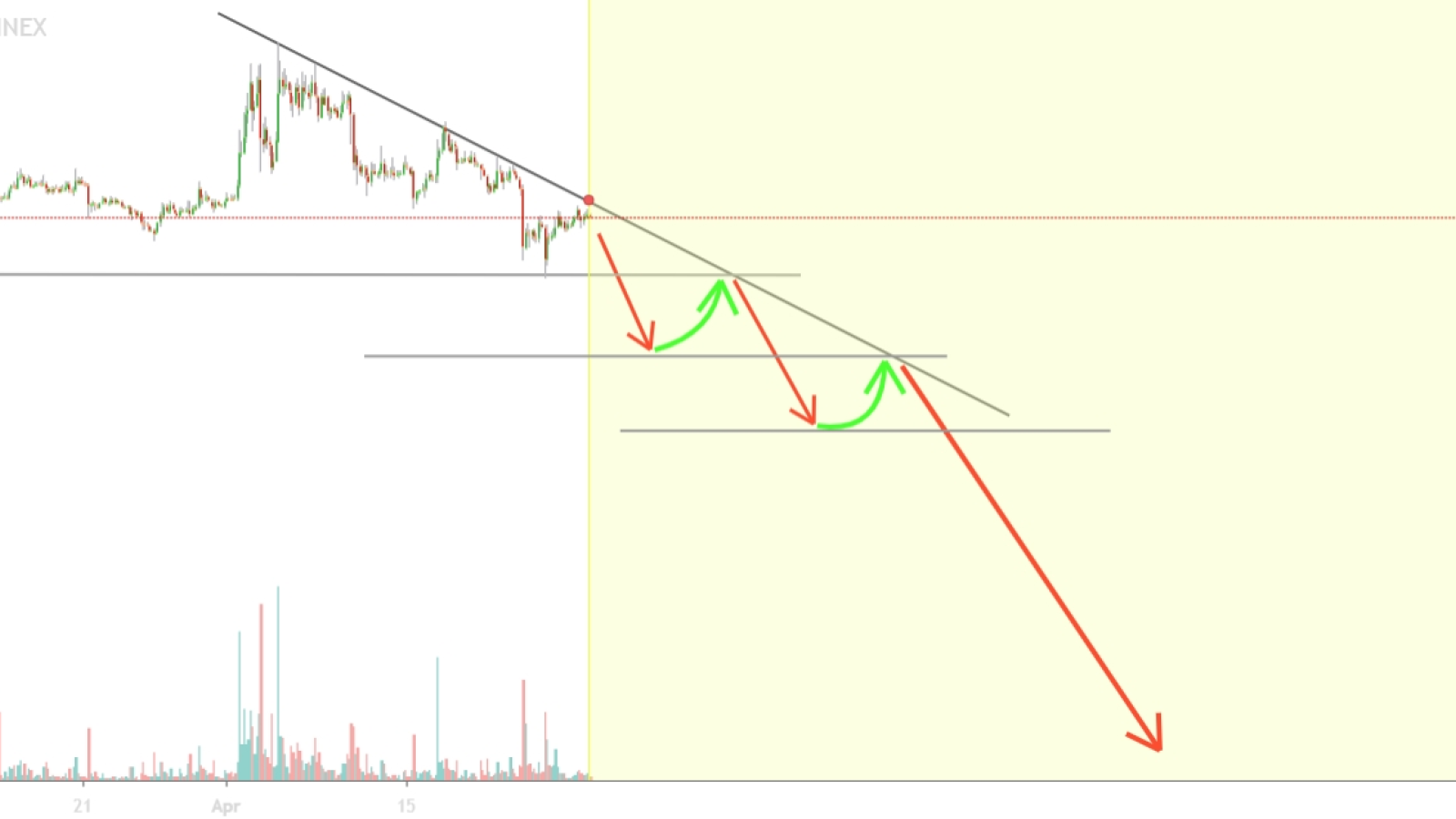 By taking a look at XRP, TradeWithTyler has concluded that it's going to $0.05 in the nearest time. What are the reasons for that?
Regulation. No government in their right mind is going to let XRP come in and disrupt their central bank's entire payment processing current operation (USD, Swift) – it's just not going to happen in this day and age. Instead of using XRP, they will continue to use dollars and just modernize the processing to be instantaneous.

Inflation. XRP is highly inflated and many people holding billions of coins in wallets are ready to dump at a moment.

Lack of transparency. XRP has never been audited legitimately, so we do not technically know who exactly owns all the top wallets. According to an analysis performed by BitMEX, Ripple has been unable to retrieve the first 32,570 blocks from the Ripple ledger and none of the nodes could repair or obtain the data. This means that Ripple cannot complete an audit of their blockchain, nor a transactional analysis of the 100 billion XRP coins. Therefore, XRP claims it can never be audited, and basically can never be trusted by any major organization or corporation, so it will simply be left in the dust.
Evidently, Ripple has a few technical shortages that play a major hindrance to its massive adoption.
XRP: Either $0.15 or $0.50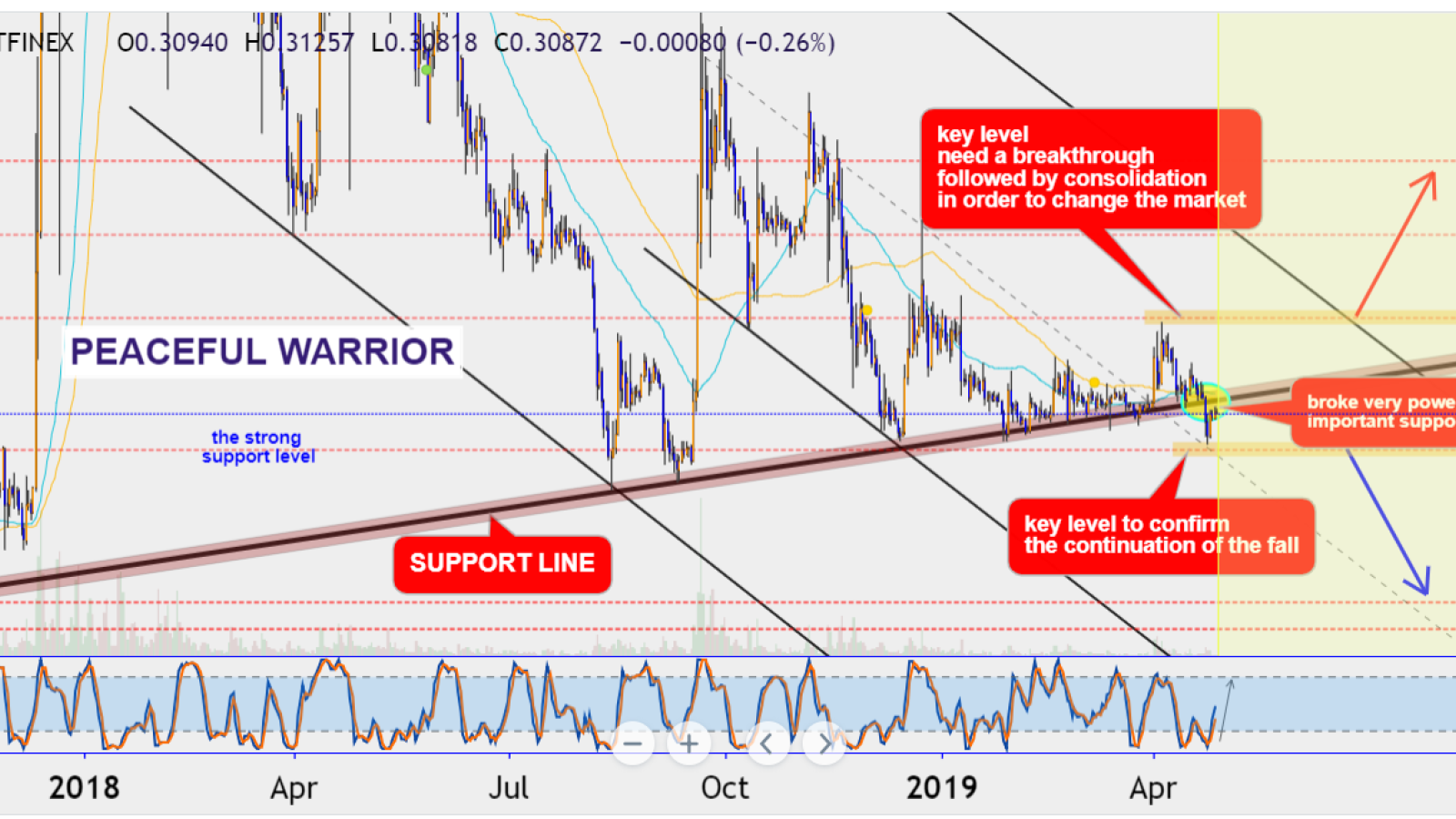 According to PeacefulWarrior, there are two main scenarios for XRP. Either it will confirm the continuous failing and head to the $0.15 mark, or it will break the support level and crawl to the $0.50 level. The chances for that seemed to be equal until now. However, there's still hope until XRP touches the $0.29 level.
Do or die strategy should be applied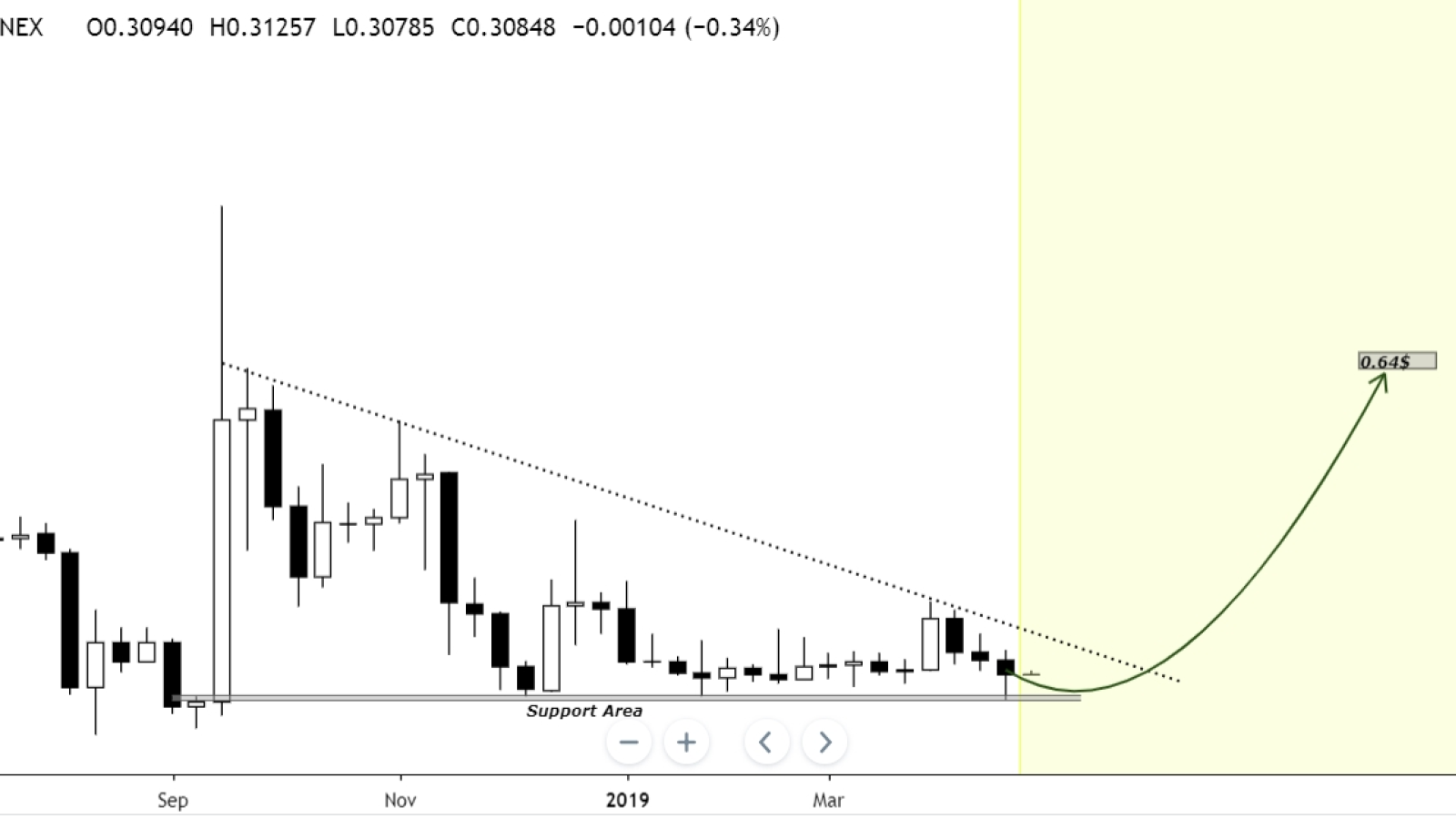 Faibik has performed a bit of technical analysis and has come to a few solutions. First, the weekly TF is around the strong support area and we should keep tabs on it. There might be a bounce back if people continue holding Ripple. If not, it can die within a few weeks. If things go well, we might see XRP reaching $0.64 this spring.
XRP/BTC – The possibility of 160% ROI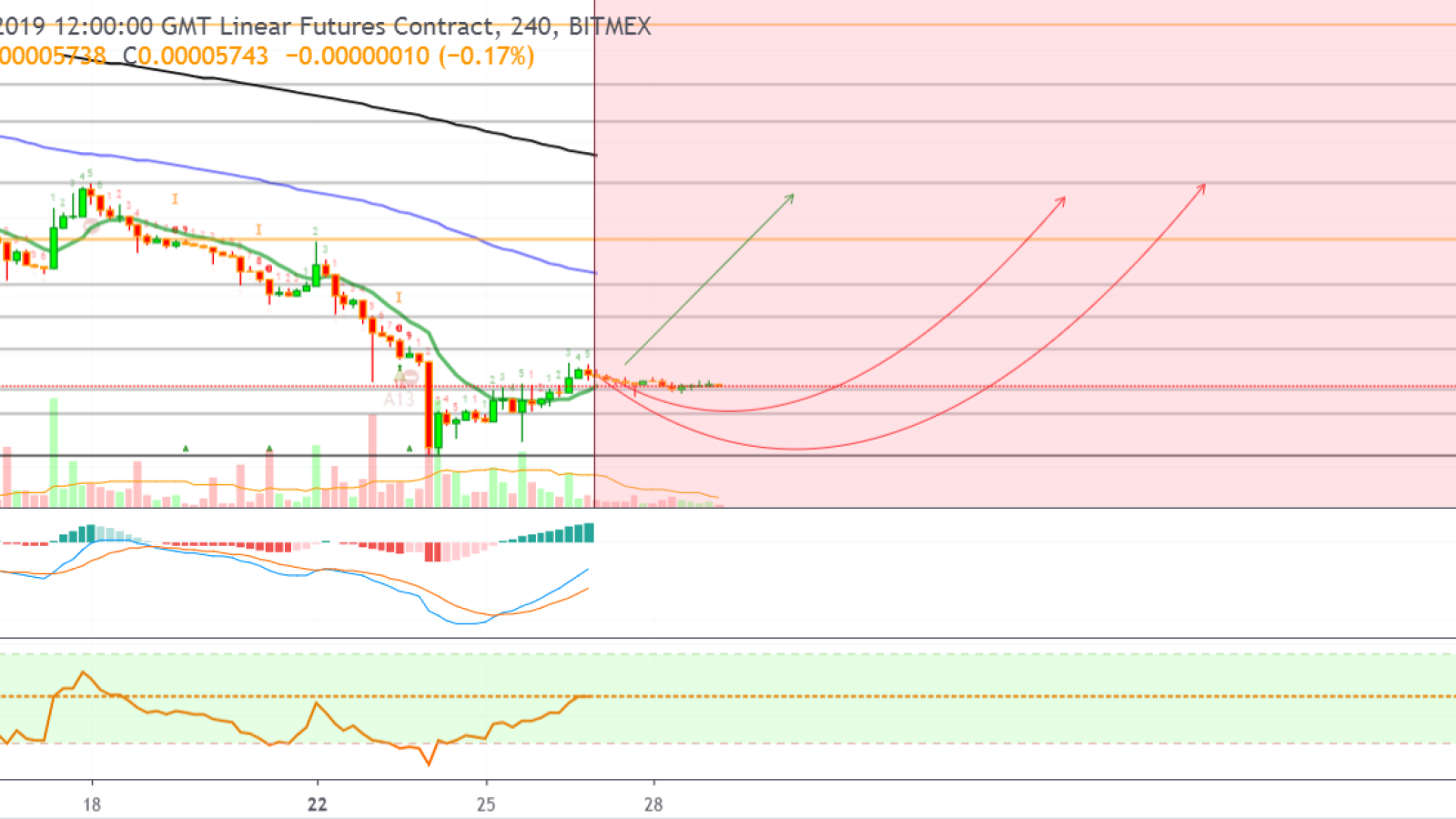 Looking at the XRP/BTC price chart (XRPM19), we see a potentially very profitable trade set up, but we are looking at BitMEX with really high leverage, so such trading is very risky and should be done by advanced traders only.
According to alanmasters, there's a strong bullish divergence showing up on his main indicators, and we are now trading above EMA10. We have a trade here that can do over 160% ROE with 8X. However, this is a very time-sensitive type of trade.
All in all, XRP doesn't show many bullish signs – presently, it's testing support again, and might hit other bottoms again and again. If you're a highly experienced and advanced trader, you can try XRP trading, but it's very risky right now.
Price charts are taken from TradingView