Vertcoin (VTC) was created in 2014 and was meant as "a direct hedge against long-term mining consensus centralization on the Bitcoin mining network". Just recently, it has been hit by a 51% attack during which a group of cybercriminals got hold of more than 50% of the network's hash rate.
This practically means that said group now owns Vertcoin's Blockchain, and they can create additional blocks from any previous block, thus creating two versions of the same Blockchain (reorganization) and allowing double spending.
According to Mark Nesbitt, a security expert, there have been 22 cases of Vertcoin Blockchain reorganization so far, 15 of which resulted in double spending, which is estimated at over $100,000.
Chart Analysis – VTC/USD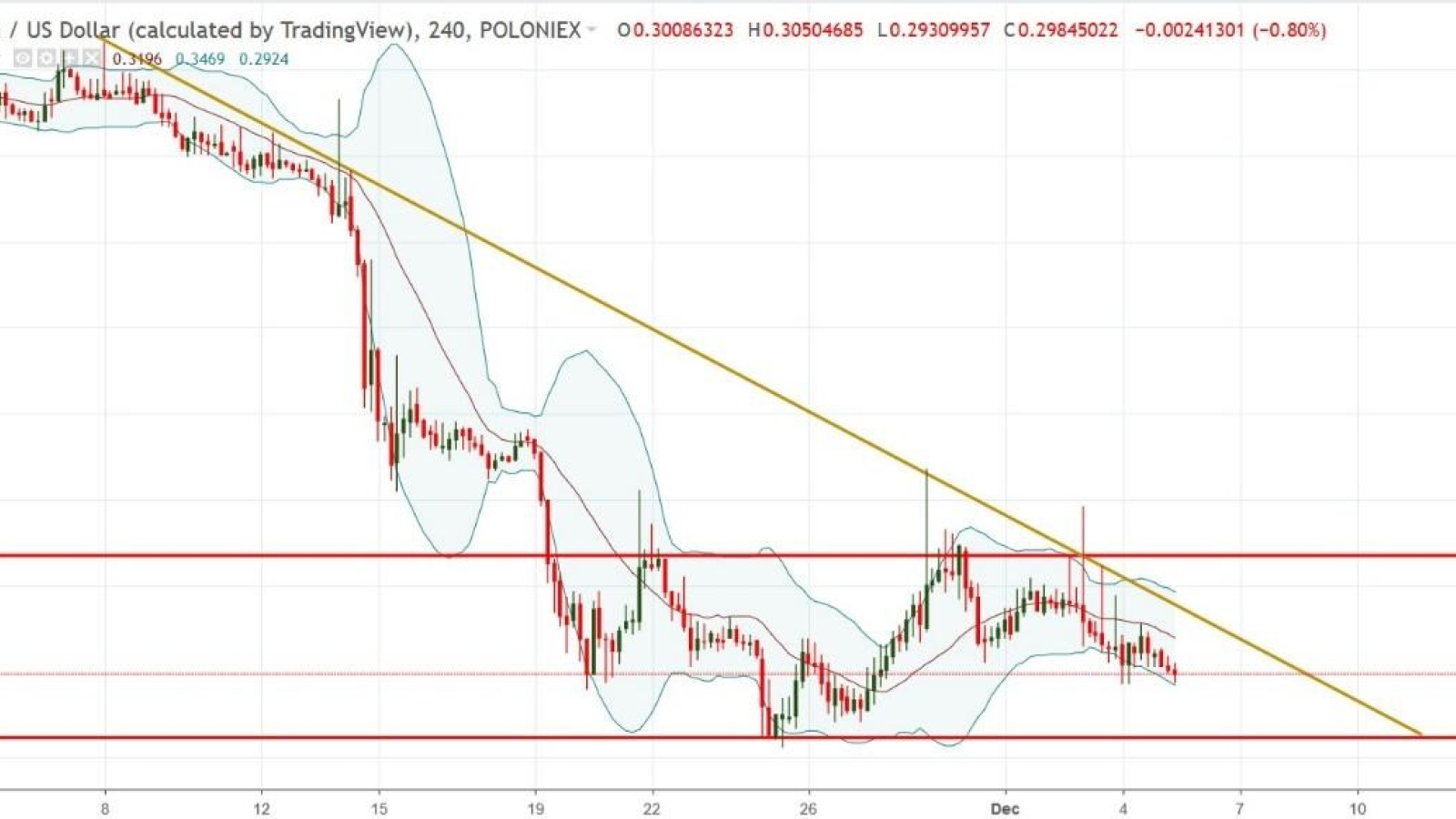 Having dropped more than 4% against the US Dollar during the last 7 days, Vertcoin is likely to sink even lower considering the recent 51% attack, which will probably generate panic against traders.
Currently, the pair is trading at 0.29, inside bearish Bollinger Bands (angled down) and capped by a downtrend line. A solid break outside of the channel formed by 0.36 and 0.26 will trigger an extended move in the direction of the break, but looking at the latest candles, we can see there is an almost complete lack of bullish pressure, so we consider the most likely target to be 0.26.
The candles show long wicks in their upper part, meaning that bulls are trying to push higher but lack the necessary strength and by the end of the candle period, the bears take over. If the trend line on the chart is intact, our bias is bearish.
Support zone: 0.26
Resistance zone: bearish trend line (as diagonal resistance) and 0.36 (as horizontal resistance)
Most likely scenario: drop into 0.26
Alternate scenario: break above the trend line without momentum