Just a week into its lifespan, Amun's Crypto Basket Index (HODL5) has become the product with the highest volume on the SIX Stock Exchange (Switzerland's largest stock exchange and 4th largest in Europe). Amun's HODL5 is composed of Bitcoin, Ethereum, Ripple, Bitcoin Cash, and Litecoin.
This is the first Exchange Traded Product (ETP) listed on a regulated stock exchange, and its current appeal raises hopes that if the SEC will allow ETFs to be traded in the US, there will be an afflux of institutional investors pouring money into the crypto market.
Chart Analysis – LTC/USD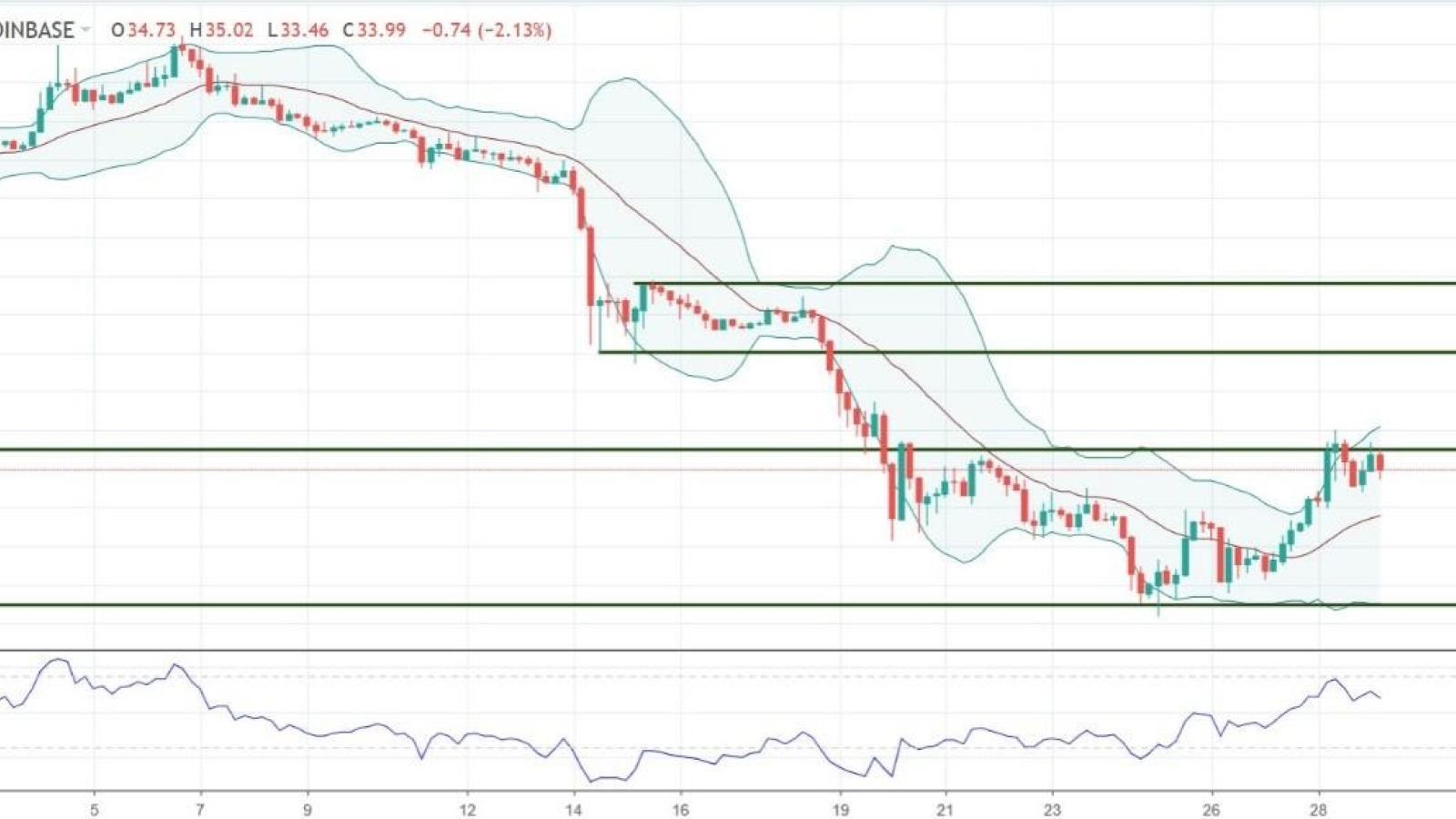 Litecoin has been performing very well lately, gaining more than 3% over the last 7 days and more than 7% for the last 24 hours, currently trading at 34.20 against the US Dollar.
After moving below the long-term support zone between 35 and 30, LTC/USD reached a low at 27, then recovered most of the losses and is now attempting to break resistance for the second time in a short while. A break above the key handle at 35 will open the door for a move into 40, which is psychological resistance, rather than purely technical. As long as the pair remains above the middle line of the Bollinger Bands (BB), our bias is bullish for the short term.
Support zone: middle line of the BB, followed by 27
Resistance zone: 35
Most likely scenario: break of resistance en route to 40
Alternate scenario: choppy, sideways movement with a bearish bias