Bitcoin, having reached past $8,000 announcing what many saw as the start of a bullish trend, recently fell below that mark when the Winklevoss ETF application failed. However, it managed to jump back up only to fall further in the past 24 hours.
Bitcoin now sits around $7,500, far from its all-time high or even its recent high. However, the hash rate of Bitcoin, essentially its computational power across the network, is reaching an all-time high during this dip.
The question is whether or not there is a correlation between the hash rate of Bitcoin and its price, and to some extent, there is, so seeing hash rates spike while Bitcoin is dropping is interesting to note.
What is hash rate?
Bitcoin hash rate is basically the computational power of Bitcoin miners while they are in the process of creating new coins. This is basically driven by the difficulty. Since Bitcoin's origin, the hash rate of its network has been constantly moving upwards.
While Bitcoin will constantly get more difficult to mine, there will be dips and peaks which will relate to the price. The hash rate will ease off when Bitcoin becomes less profitable to mine, taking into consideration the cost of electricity and other factors.
The correlation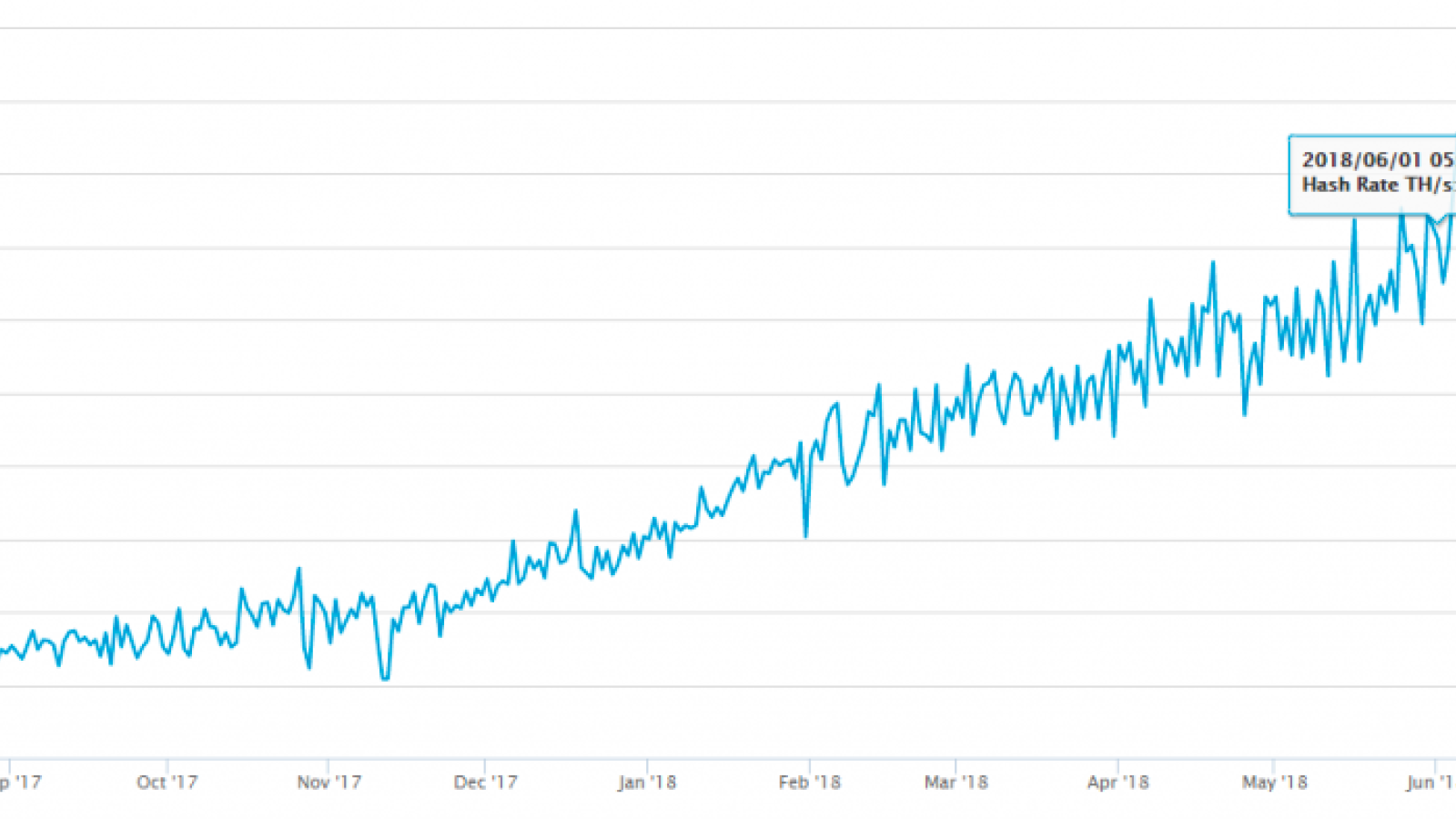 The mining process of Bitcoin is connected to the cost of electricity and hardware. When it comes to the price, if it goes up, it can lead the market participants to make an investment in hardware that in turn leads to increased hash rate and in effect higher difficulty.
We have seen before that despite Bitcoin price going down since the highs of December, the mining operations have continued to go up. It was estimated that Bitcoin mining generates about $6.3 bln a year in revenue at current rates but costs roughly $2.3 bln to run, so it is pretty easy to still stay profitable even in the lows.
Reverse correlation
While the hash rate is expected to continually go up as mining equipment gets better and more intensive, it would be expected in quick dips, like the last 24 hours, would result in a lull for the mining hash rate. However, this is not the case and is an interesting reverse correlation.