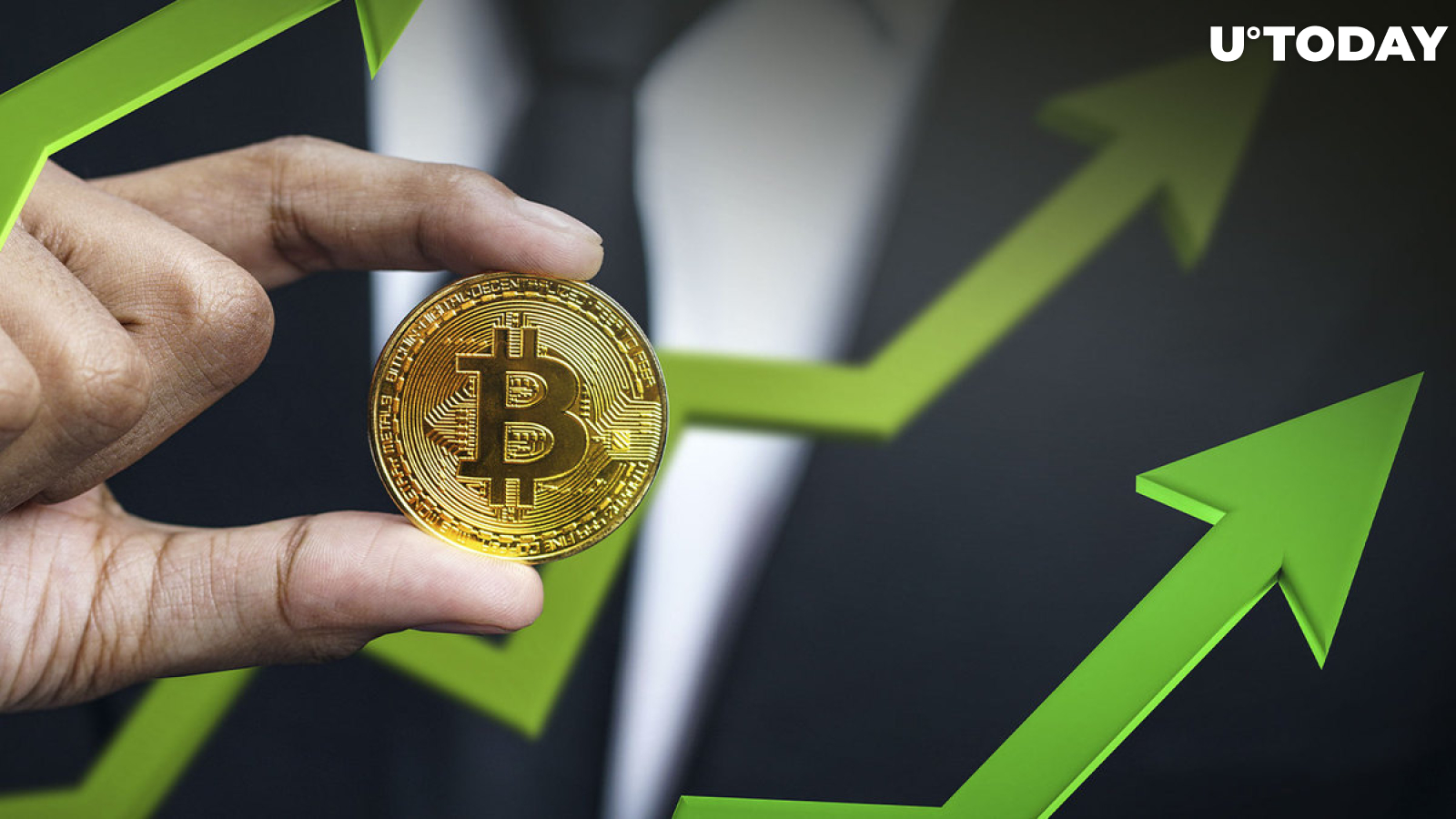 Cover image via stock.adobe.com
Anonymous Bitcoin (BTC) analyst PlanB, the author of its stock-to-flow price model, claims that with the recent upsurge to $27,700, the flagship crypto is returning to the "dark blue area" of his uber-bullish chart. As such, we are going to see one more "top" in this cycle, he concludes.
Bitcoin (BTC) back on track, new ATH possible soon, PlanB says
According to a thread shared by PlanB (@100trillionUSD) on Twitter, Bitcoin (BTC), the first cryptocurrency, is returning to its "stock-to-flow" pattern. As such, some variations of S2F models might be valid again, and we should be ready for a new all-time high in this cycle.
#Bitcoin    bouncing back towards dark blue area of the stock to flow valuation model. Hate it or love it, the halving is coming. Tripple top (new ath) in the current cycle is not impossible, IMO.https://t.co/lZXhhMJ1I4 pic.twitter.com/0qFuLgTG3f

— PlanB (@100trillionUSD) March 18, 2023
Before 2021, every bullish cycle of the Bitcoin (BTC) price ended with a top (Jan. 14, Dec. 17). However, in 2021, it printed a "double top" pattern, setting highs in May and November. PlanB foresees that the next all-time high might be also reached before the next mining reward reduction. It will be the first bullish cycle of Bitcoin (BTC) with three tops in a row.
Should this forecast be valid, Bitcoin (BTC) will reach a new high before April 2024. Previous ATH was registered on Nov. 10, 2021, at $68,789, as per CoinMarketCap data. PlanB admitted that he is not 100% sure about the validity of this suggestion, but it does not seem impossible for him.
Last week was the most successful for the Bitcoin (BTC) price in almost two years. In seven days, it became the best performer of the top 25 assets by market cap: the BTC price increased by over 36% and reached levels unseen since June 2022. Today, on March 18, 2023, in early morning hours, it almost touched $28,000 on major spot exchanges.
Crypto Twitter excited by PlanB's comeback
Some followers of PlanB's Twitter noticed that his super-optimistic predictions are only published when bullish sentiment dominates on the market. The analyst dismissed such accusations: his "silence" should be attributed to impersonators' attacks and Twitter algorithms.
No, I was shadowbanned by twitter. (...) 89 impersonators, spam bot attacks, troll armies, everything to prevent people from seeing my tweets. I have not been gone for a year and tweeted every day
The stock-to-flow model by PlanB and his followers is based on the assumption that Bitcoin (BTC) becomes scarcer due to periodical reductions of its emission. With its scarcity, its price also goes up thanks to the law of supply and demand. However, in the 2022 bearish recession, the S2F model failed: BTC left the pattern it had followed since the network's launch.
It should be noted that the Bitcoin (BTC) euphoria looks heavily overheated today. Crypto Fear and Greed Index by Alternative.me sees the BTC sentiment at 64/100 in the "Greed Zone." Ironically, the last time it was so high was when the Bitcoin (BTC) price set its latest ATH in mid-November 2021.
However, some analysts are sure that this upsurge is driven by on-chain fundamentals, not by artificial hype.