Any rally on NFT or GameFi-related projects is a surprise, especially in 2023, when the majority of NFT-related projects have lost most of their capitalization and have not been receiving any fresh funding. However, STEPN recently gained a solid foothold on the market and saw a 21% price increase in the last 24 hours.
Since the beginning of the recovery of the cryptocurrency market, STEPN has gained more than 100% to its value, showing one of the best performances among assets from the top 100 of the market by capitalization.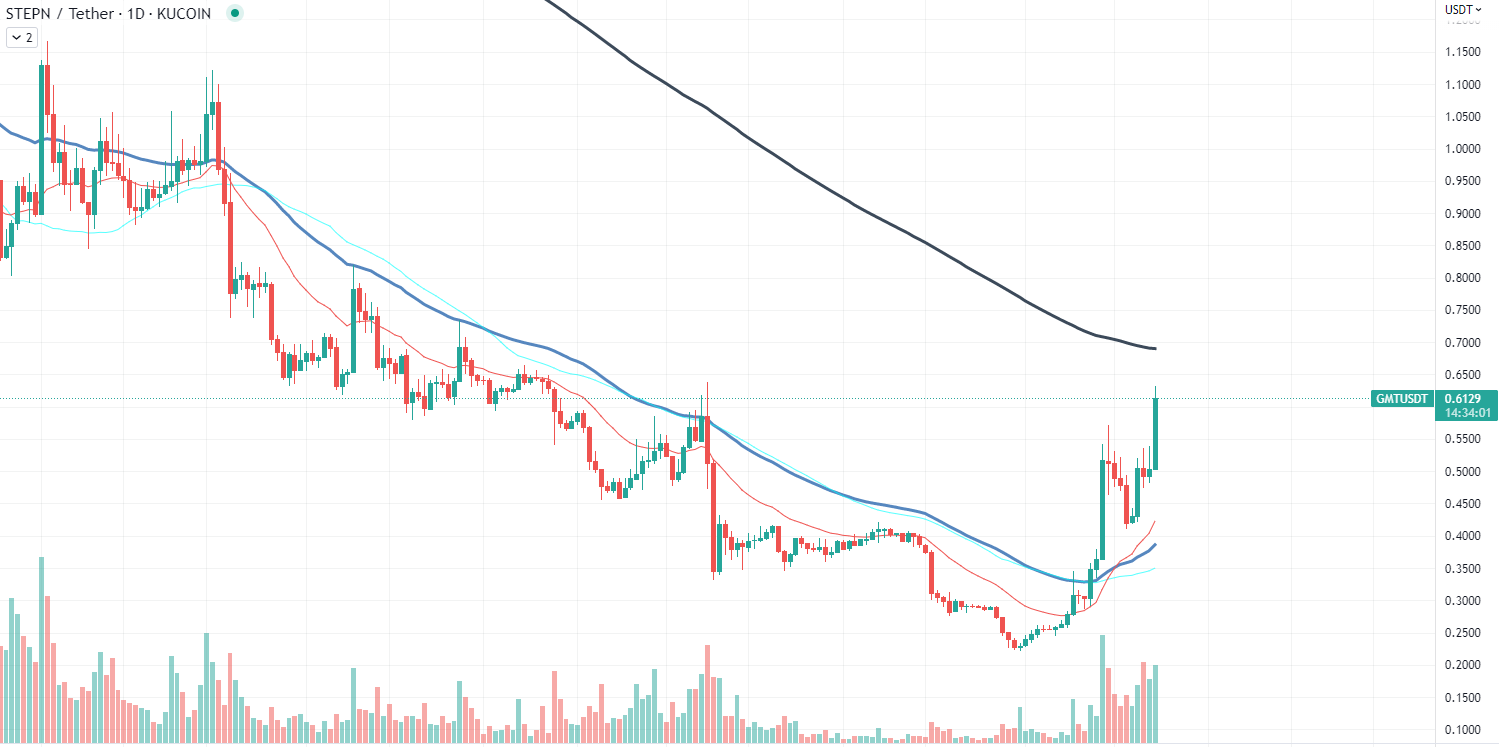 Such an explosive rally was possible thanks to the traditionally high volatility of the assets and overall recovery of the NFT and DeFi industries. According to Delphi Digital, both NFTs and GameFi have been seeing a recovery of inflows.
The tendency has most likely been tied to increasing tolerance to risks: meme assets like Shiba Inu and Dogecoin also saw a fresh wave of investors that have been sitting on the sidelines for more than a year now.
The GameFi and NFT industries are similar to volatile assets in terms of risk. With the further recovery of the market, we will most likely see a continuation of ascending movements on assets like STEPN, as their true potential reveals itself during rallies like we saw in 2021.
Unfortunately, there is no way to tell how long the recovery rally on the market, or on STEPN specifically, will last. GMT is currently reaching the local resistance level at $0.69, reflected in a 200-day moving average. Other assets broke through and gained a foothold above the mentioned resistance.
At press time, STEPN's token is trading at $0.6, with a 20% price increase in the last 24 hours.