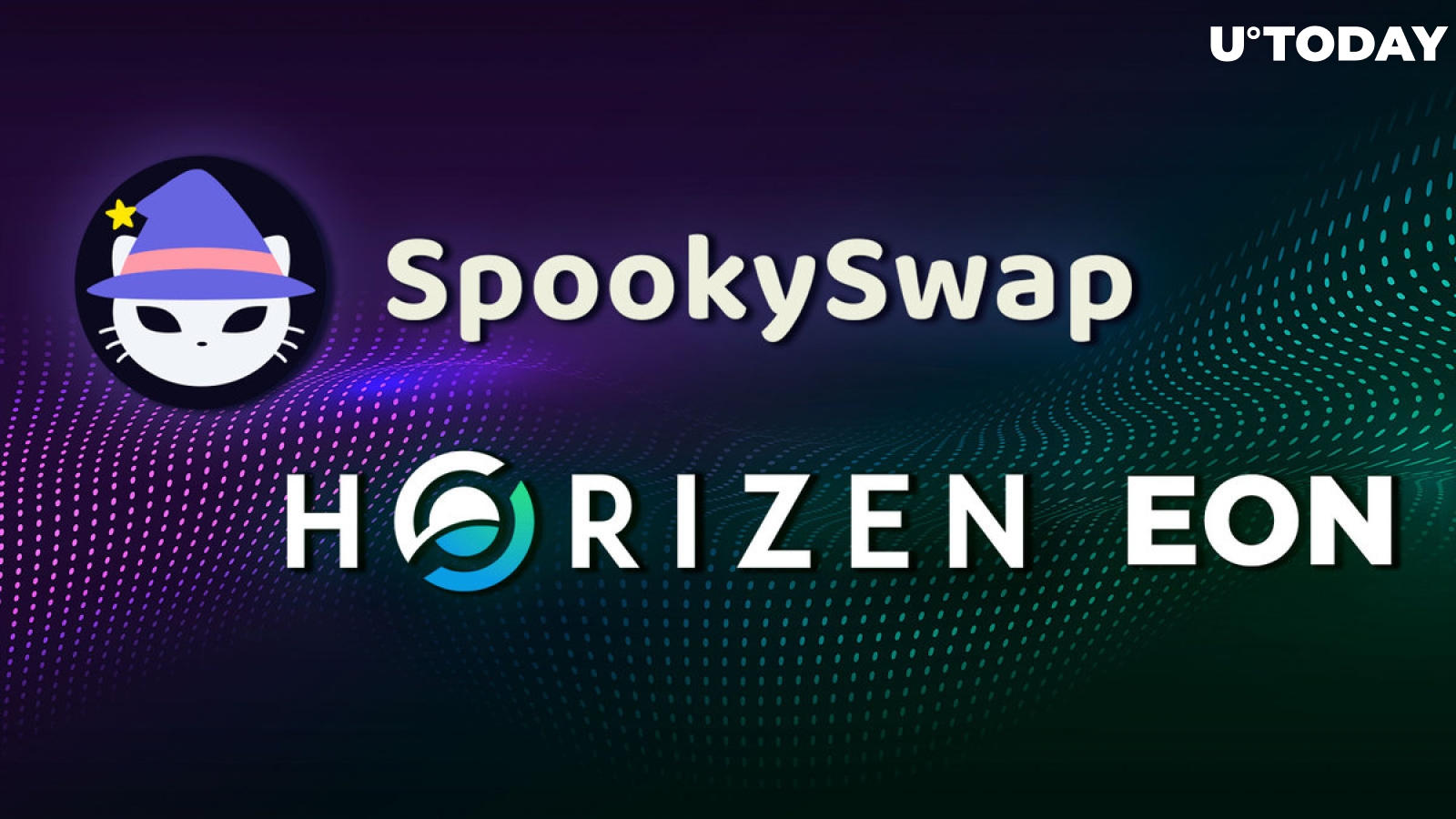 Cover image via www.freepik.com
High-performance decentralized trading and yield farming ecosystem SpookySwap goes multichain. More DEXes are expected to join Horizen's EVM blockchain in the near future.
Largest Fantom DEX SpookySwap comes to Horizen EON
Blockchain platform Horizen announces a new integration between its EVM-compatible programmable sidechain EON and SpookySwap, a top-tier decentralized exchange (DEX) and yield farm on Fantom's EVM network Opera.
SpookySwap, a noncustodial exchange that became popular for its user-centric approach and innovative instruments, brings a wealth of experience and a vibrant community to the emerging ecosystem of Horizen's EON sidechain.
This integration is poised to facilitate seamless asset swaps, yield farming and liquidity injection, creating a robust environment for DeFi users and developers alike.
Owen Palmer, Head of Business Development at SpookySwap, is excited by the opportunities this collaboration unlocks for the global community of DEX traders:
This is SpookySwap's first multichain deployment, and we couldn't be happier about launching on EON; the Horizen team has been incredibly supportive and has brought an intense level of passion and enthusiasm that we love to see from a partner. We have so much we want to work on and can't wait to launch those products on EON
As covered by U.Today previously, Ethereum-compatible sidechain EON was introduced by Horizen two weeks ago, on Oct. 26, 2023.
ZEN token available for trading on SpookySwap
Rob Viglione, сofounder of Horizen and CEO of Horizen Labs, also expressed his enthusiasm about the upcoming partnership and its effects on the Web3 sphere:
Integrating with SpookySwap marks a significant milestone for the Horizen EON ecosystem. Their expertise in decentralized finance and their commitment to user empowerment align perfectly with our vision. Together, we are set to deliver unparalleled value and innovation to the DeFi space.
As of press time, deposits and withdrawals for ZEN assets on SpookySwap are already opened. Liquidity providers can connect their MetaMasks and start farming yield.
In the first releases, USDC is tradeable against ZEN and wZEN, with additional pairs being enabled once sufficient liquidity develops.