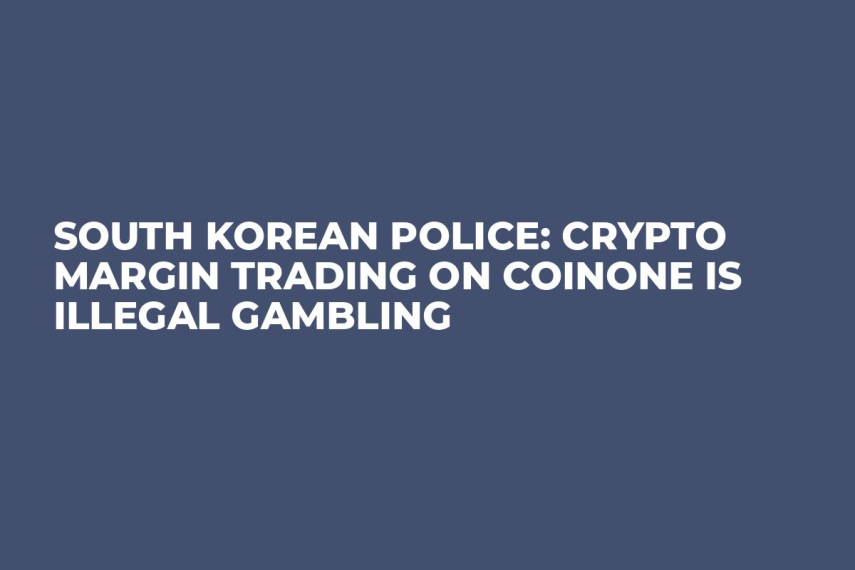 Cover image via U.Today
A law enforcement agency has assumed that the service offered by Coinone crypto exchange is, in fact, illegal gambling and can be engaged in laundering funds earned in unlawful activities.
A 10-month investigation revealed that almost 20,000 customers have done margin trading on the platform and 20 of them got the attention of the police because of the large number of trades they had performed.
The verdict
After reviewing the appropriate existing law, the police concluded that the high volume traders had overall worked with around $2.8 mln in 3,000 to over 10,000 cases of margin trading via Coinone. According to the current legislation, this is illegal gambling.
Now the police intend to file charges against three Coinone executives, including the chief executive officer, and the 20 suspected traders too.
Background
The margin trading option has been available in the crypto exchange since late autumn 2016 and it was closed in December 2017.
The police began looking into this case last year. This was of the first attempts to deeply study the business operations of home trading platforms for digital assets.
The accused members of the Coinone team report that they are cooperating with the authorities.