It seemed impossible for another two months, but it happened, and SOL is back in the top 10 largest crypto assets by capitalization, according to CoinMarketCap. It seemed impossible because Solana's place in the ranking was taken by Polygon's native blockchain token, MATIC, which is the main currency in Ethereum's rapidly growing Layer-2 network, but no such luck.
The reason, of course, lies in SOL's meteoric rise in price in 2023, with the Solana token being one of the leaders in growth rate among the 100 largest crypto assets. SOL posted a 134% increase in price in January, while MATIC rose "only" by 28.9%.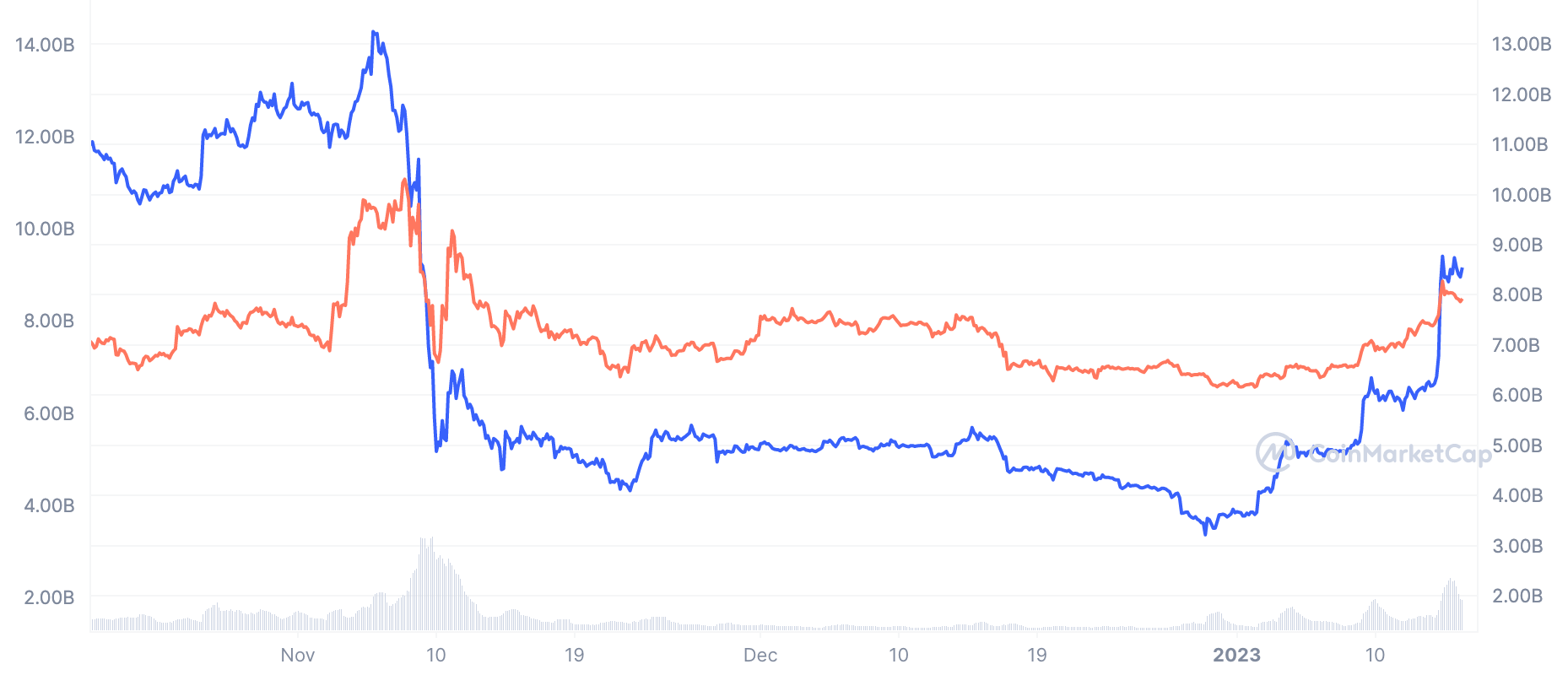 As a result, Solana's capitalization since the beginning of 2023 has added $4.7 billion against Polygon's $1.85 billion and moved from 16th place in the ranking to the top 10.
Knocked down, not out
It is not just the price of the Solana token that has recovered to at least decent levels, however, but also activity on the network. According to Token Terminal, the daily number of active blockchain users has returned to "pre-FTX" levels, above 150,000. At the same time, the number and amount of fees increased accordingly, as did the revenue of validators.
Activity in the NFT segment, traditionally a strong market for Solana, has also increased. The funny thing is that this comes just days after major digital art studios migrated from Solana to Polygon.