Shiba Inu (SHIB), the much-discussed meme coin, has found itself in a tight spot. As it confronts an imposing 24 trillion SHIB resistance, the question of the hour is: Who will come out on top?
Shiba Inu is currently trading at a price level where a remarkable 24 trillion SHIB were previously acquired. This scenario could induce a spike in selling pressure as these holders may aim to offload their holdings in anticipation of a potential price decline. The analysis of this resistance is derived from IntoTheBlock's Global In/Out of the Money (GIOM) indicator.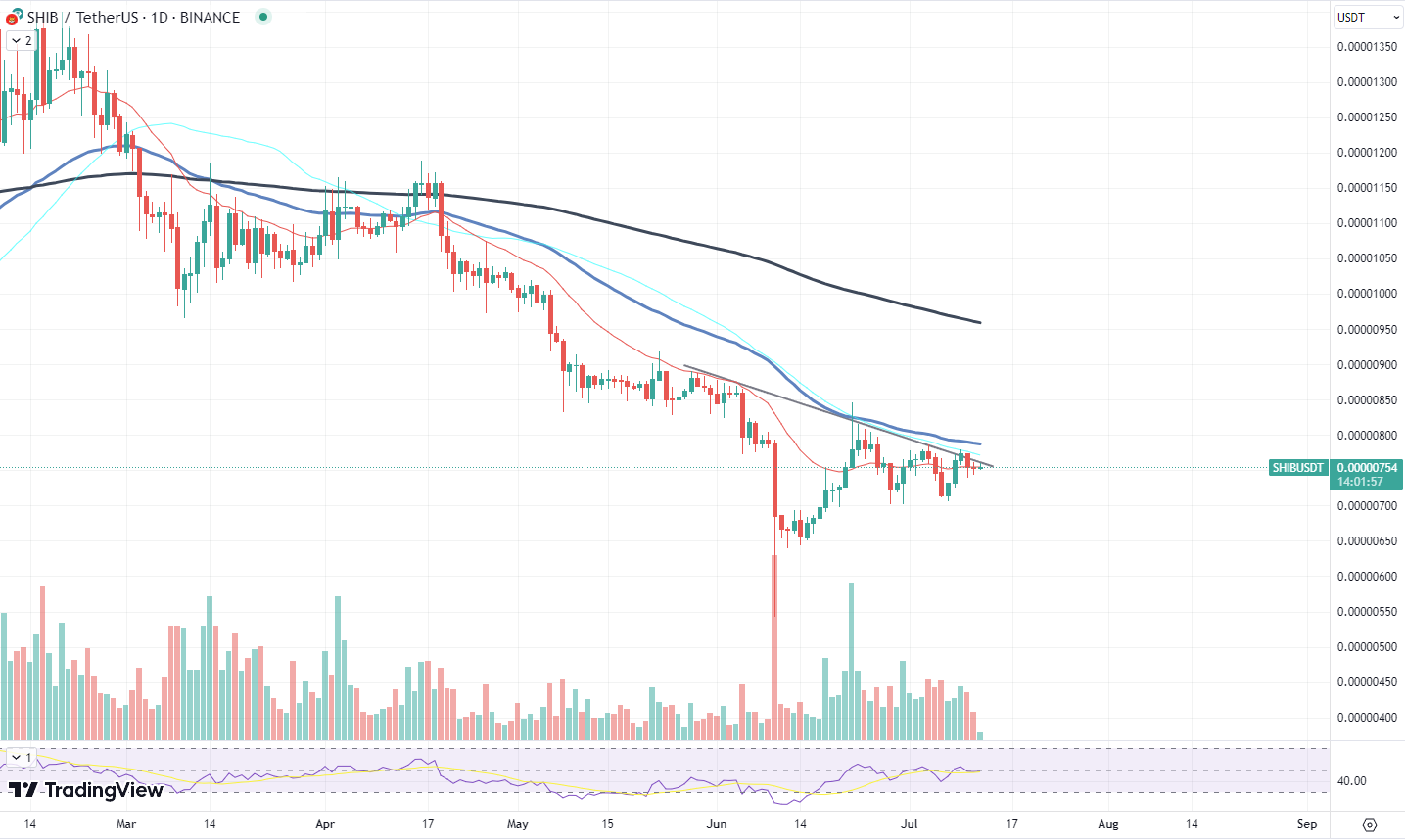 This tool identifies the average cost at which tokens were bought and contrasts it with the current price. If the current price surpasses the average cost, the address is considered "In the Money." Conversely, if the current price falls below the average cost, the address is deemed "Out of the Money."
However, despite this potential selling pressure, it is essential to examine Shiba Inu from a technical chart perspective. The meme coin is currently grappling with a local trendline resistance level at $0.00000775. After several attempts to break past this threshold, the asset has been knocked back, indicating a reversal.
This juxtaposition of robust selling pressure, fueled by the holders of the 24 trillion SHIB, and the struggle to overcome the trendline resistance, suggests a precarious position for Shiba Inu. It underscores the challenge facing SHIB to maintain its price momentum amid these adverse conditions.
However, it is worth noting that cryptocurrency markets are notoriously volatile and unpredictable. A sudden influx of buying pressure or a positive shift in market sentiment could potentially turn the tide for Shiba Inu at any given time.