Shiba Inu (SHIB) has stunned the cryptocurrency community with its stellar really, soaring more than 70% within a single day.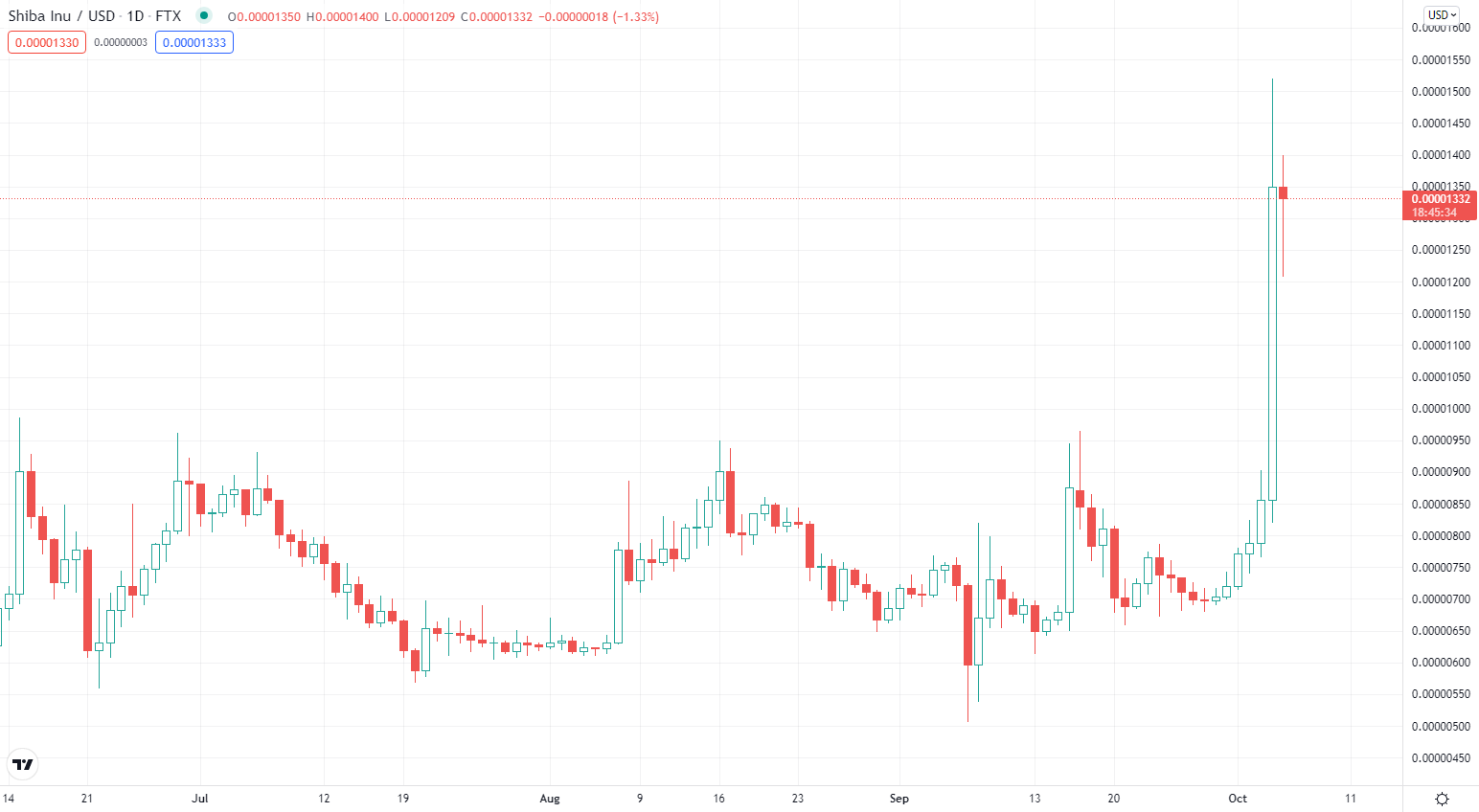 SHIB, which was created as a Dogecoin offshoot, has managed to significantly outperform the original canine cryptocurrency, which is currently up 10% over the last 24 hours.
Shiba Inu has recorded a huge increase in its daily trading volume, which skyrocketed to $5.9 billion, according to coin ranking site CoinMarketCap.
The impressive figure makes it the fifth most-traded cryptocurrency (behind only Tether, Bitcoin, Ethereum, and the Binance USD stablecoin).

As reported by U.Today, the cryptocurrency started trading on the Coinbase exchange in mid-September.
Shiba Inu is still down 64% from its May 10 all-time high of $0.00003791.