The Shiba Inu (SHIB) token has been drawing attention lately, not just for its meme status but also for a technical pattern forming on its price chart — a symmetrical triangle. This pattern is often considered a continuation pattern, meaning it usually signals the direction the asset will take following a period of consolidation.
What is a symmetrical triangle?
A symmetrical triangle is a chart pattern that looks like a triangle, where the price moves within two converging trendlines. This pattern can break out in either direction — upward or downward — and is generally considered to be a period of market indecision. The breakout direction often indicates likely future price movement.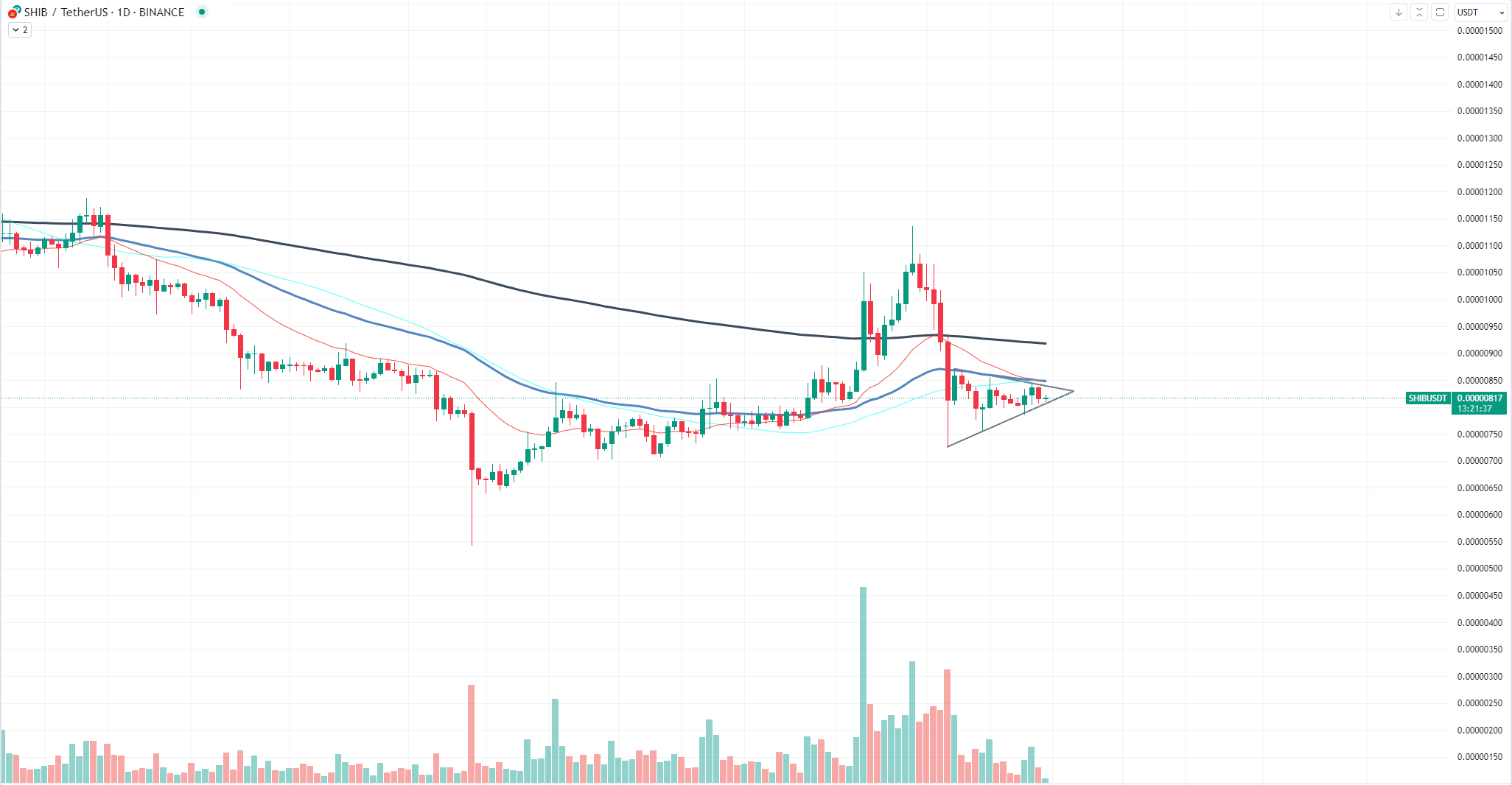 As of the latest data, Shiba Inu is trading at approximately $0.00000818. The asset has been moving within the confines of a symmetrical triangle, and traders are keenly watching for a breakout.
For Shiba Inu, this symmetrical triangle could be a defining moment. The pattern usually suggests that the asset will continue in the direction it was going before entering the triangle. Given that Shiba Inu has had a mixed performance recently, a breakout could signal a strong move in either direction.
Burn rate surges by 150%
Adding fuel to the speculative fire is the recent 150% surge in the Shiba Inu token burn rate. A higher burn rate generally makes an asset scarcer, which can drive up demand and potentially raise the price. This could act as a catalyst for SHIB as it approaches the apex of its symmetrical triangle.
While the symmetrical triangle is not a guaranteed indicator of future price action, it does provide traders with a framework for potential outcomes. Given the current market conditions and the surge in the burn rate, a bullish breakout is within the realm of possibility.