Shiba Inu (SHIB) recently experienced a sharp 8% drop in its price, inching closer to the critical $0.000009 level. This decline could potentially be the last stop before the once-popular meme coin hits a new local low. Several factors may be contributing to this price drop, such as the rally of riskier meme assets like PEPE, the maturing of Shiba Inu as an asset and the lack of attention paid to fundamentally sound assets like SHIB.
The ongoing rally of more speculative meme assets like PEPE has diverted attention away from Shiba Inu. As new, riskier assets enter the market, they often capture the interest of investors looking for quick gains. This has led to a significant inflow of capital into these assets, leaving more established meme coins like SHIB in the dust.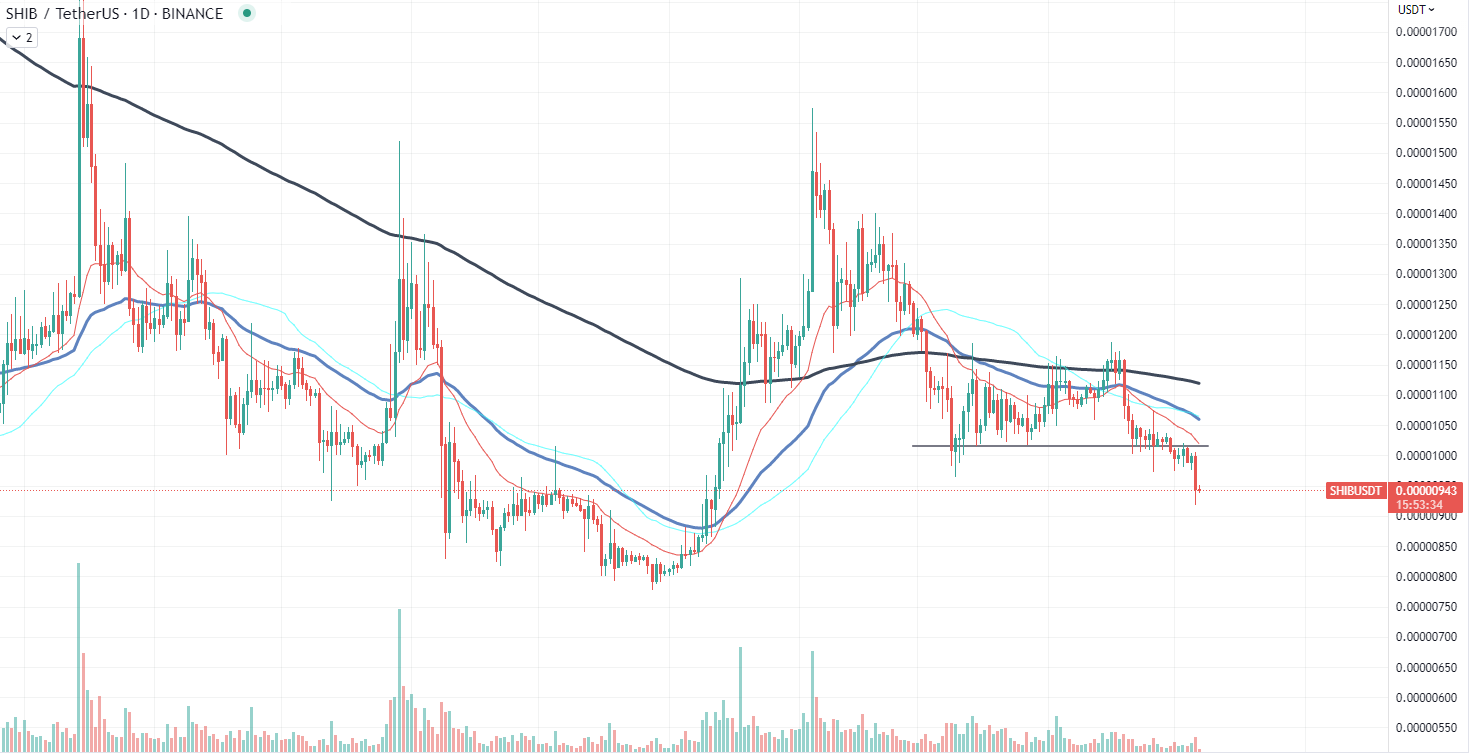 Shiba Inu has been working toward maturing as a digital asset by distancing itself from its meme origins. The launch of ShibaSwap, a decentralized cryptocurrency exchange, and the development of Shibarium, a Layer-2 blockchain solution, have demonstrated SHIB's aspirations to become a more serious contender in the crypto market. However, this shift may have alienated some investors who were initially drawn to the meme coin for its playful and speculative nature.
Another factor that could be contributing to Shiba Inu's recent price decline is the general lack of attention given to fundamentally sound assets. With the cryptocurrency market currently saturated with meme assets and high-risk investments, many investors have been overlooking the long-term potential of projects like SHIB that are working to build a solid foundation for future growth.
Despite the recent price drop, the dip could potentially trigger a new rally for Shiba Inu. As the meme coin reaches a critical support level, investors may see this as an opportunity to buy the dip and capitalize on any potential rebound.