The Shiba Inu token (SHIB) has seen a period of relative stagnation for the past 24 days, but this might change in the upcoming week, according to recent data. The cryptocurrency, famous for its meme-coin origins, has displayed almost no volatility in recent weeks, but several indicators suggest that a significant price movement could be on the horizon.
Recent data points hint at a liquidity crunch for SHIB. The numbers reveal a drop in large transactions, down to 95 from an average of 365, and the total volume of these transactions has dropped sharply. The total value locked (TVL) in ShibaSwap, Shiba Inu's decentralized exchange, has also seen a dramatic reduction, down from 600 million in November 2021 to just 26 million.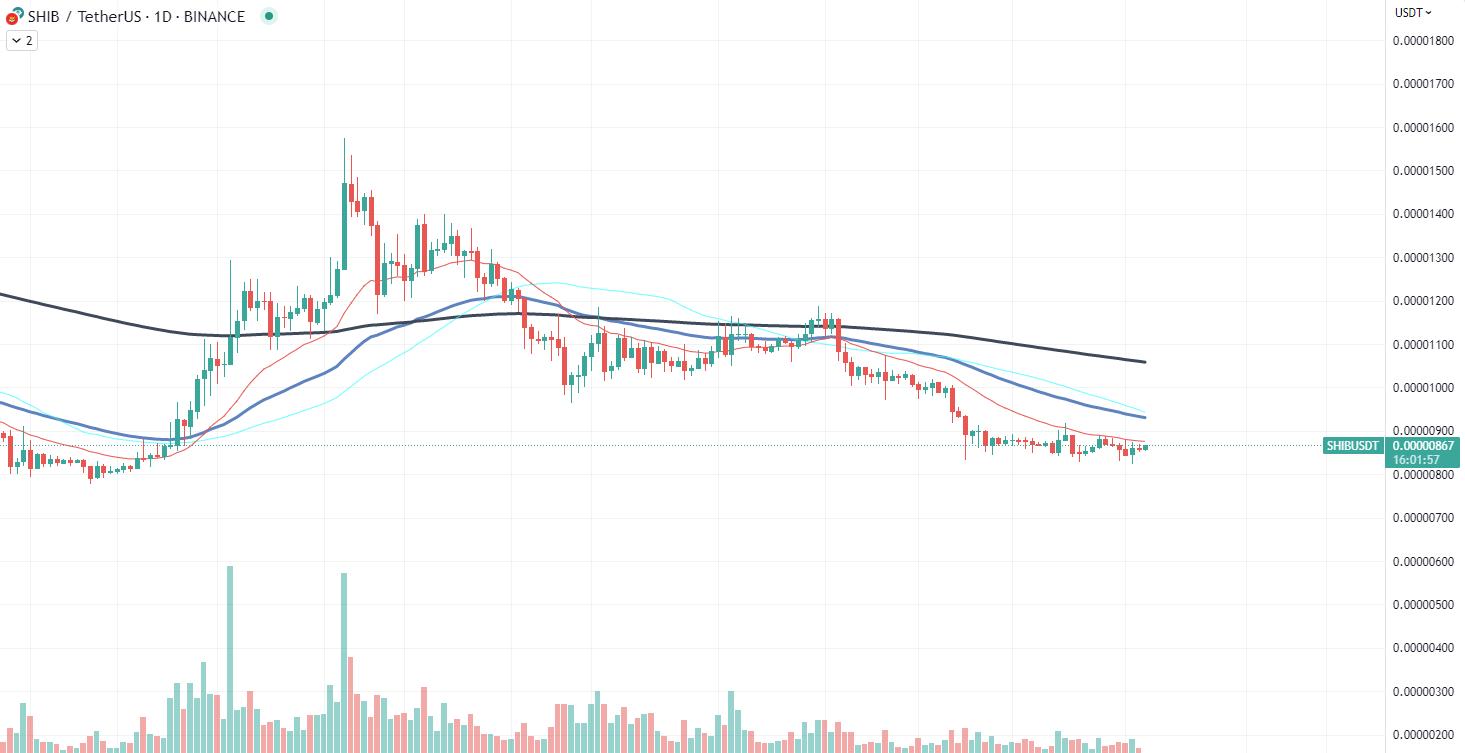 On the surface, these numbers might seem alarming, hinting at a liquidity crisis. However, a deeper analysis suggests that this could be a temporary situation. Order book data, which provides insight into buyer-seller trade differences, reveals an increase in SHIB buys over various intervals, and wallet data shows a mixed picture, with increases in holdings for some ranges and decreases for others.
Interestingly, network usage data also indicates a drop from an average of 7,000 daily transactions to around 3,500. However, this does not necessarily point toward a crisis. It may instead represent a broader consolidation period for SHIB, with investors holding onto their tokens in anticipation of future price movements. Given the stagnant price and decreased volatility, it seems likely that SHIB could be preparing for a significant price move.
While the current data paints a picture of temporary stagnation and consolidation, it is clear that the market dynamics for Shiba Inu are anything but simple. As always, due diligence and a careful eye on the market are key in such volatile environments.