Shiba Inu (SHIB), a prominent meme asset, has recently hit a new anti-record, with trading volume reaching its lowest point in months. This decline in trading activity can be primarily attributed to the decreasing volatility of the asset and an overall reduction in market demand for riskier investments.
At the time of writing, SHIB is trading at a price of $0.00001, having lost 5% of its value over the last week. The token is currently trading below both the 50-day and 200-day moving averages, indicating a bearish trend. Additionally, the descending trading volume and Relative Strength Index (RSI) hovering around the neutral 50 mark further emphasize weakened interest in the token.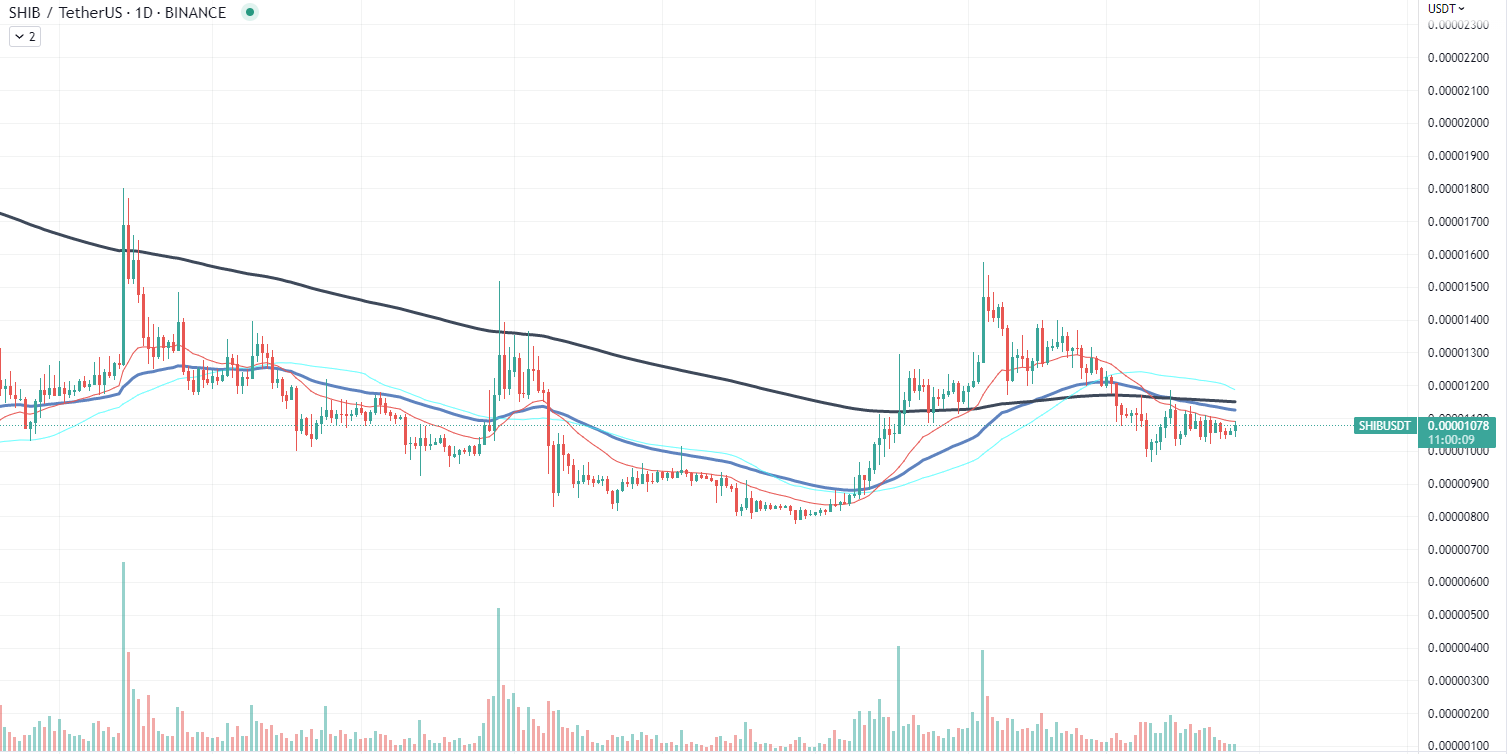 The reduced demand for risk on the market can be linked to multiple factors, including an increasingly cautious approach by investors due to global economic uncertainties and regulatory concerns. As a result, many traders and investors are choosing to allocate their funds to more established and less volatile cryptocurrencies like Bitcoin and Ethereum, or even alternative investment options outside the crypto market.
XRP shows unexpected reversal
XRP made a significant reversal after hitting a local top at $0.45, registering a solid 12% price increase since bouncing off the 200-day moving average. This unexpected upward move has positioned XRP on the verge of a golden cross, which could potentially lead to a long-term trend reversal for the digital asset.
The recent price action of XRP can be attributed to a number of factors, including positive sentiment in the broader cryptocurrency market and renewed interest from investors. Additionally, Ripple, the company behind XRP, has been making strides in its ongoing legal battle with the U.S. Securities and Exchange Commission (SEC), which may have contributed to the asset's positive momentum.
While the prospect of a golden cross is an encouraging sign for XRP holders, it is essential to approach this development with caution. Technical analysis is only one aspect of assessing an asset's potential, and a golden cross does not guarantee a sustained upward trend. External factors, such as regulatory developments and overall market sentiment, can still significantly impact XRP's price trajectory.
Solana has more recovery potentially than it seems
Solana has recently witnessed a significant 40% price increase, which has led to bullish tendencies among its communities, as revealed by various sentiment indicators. However, the asset has experienced a sharp correction, losing more than 13% of its value, raising questions about its long-term potential. As of now, SOL is trading at around $20.
Despite promising growth, the recent correction has cast doubt on the long-term potential of Solana. The sudden decline in value may be the result of profit-taking by investors who had capitalized on the price surge, or a broader market correction that has affected several other cryptocurrencies. It is essential for the Solana ecosystem to maintain its growth trajectory and investor interest to withstand such market fluctuations and continue to thrive.
What matters right now is the project's ability to recover from such downturns and resume its upward trend. Solana's strong fundamentals, growing ecosystem and increasing adoption may provide the necessary support for the asset to bounce back from the correction and continue its growth.