The outlook of Shiba Inu in both the short and long term is gradually becoming of much concern to the community, considering the erratic growth moves in its key performance marker, the burn rate. Per data from Shibburn, the burn rate is pegged at 0, implying that no SHIB token was burnt in the past 24 hours, a 100% plunge compared to the impressive tick it showed yesterday.
Outlook and price impact
The burn rate is one key protocol marker that has remained consistently one to watch out for in the Shiba Inu ecosystem amid uncertainty in price action. At the time of writing, Shiba Inu is down by more than 2.2% as the broader market strives to find a balance. At the current growth rate, Shiba Inu is now changing hands at a price of $0.000008508 atop a market capitalization of $5 billion.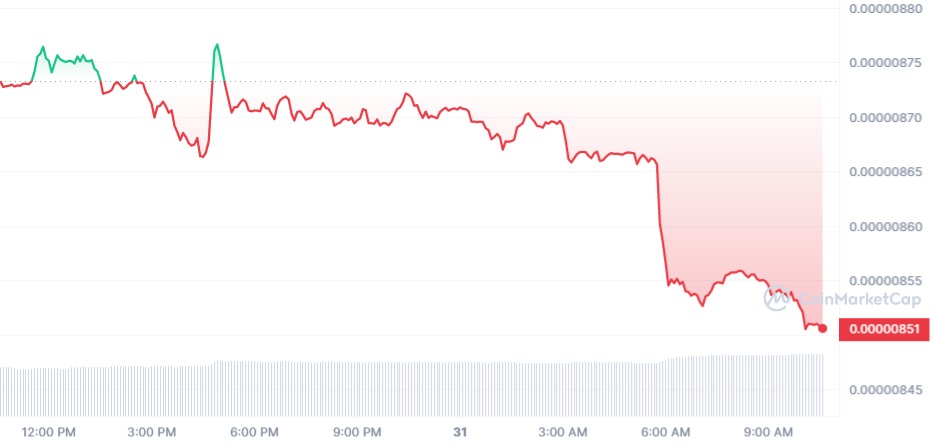 Shiba Inu has only been able to maintain its stance as the second most capitalized meme coin after Dogecoin (DOGE) because it is considered a legacy asset. Despite positive sentiment surrounding the Shibarium protocol, there has not been much attributable growth on the SHIB token recently.
Shiba Inu is currently down by 1.80% over the trailing seven-day period, while it is down by more than 15% in the past month. With the meme coin's six-month growth in the negative, the year-to-date (YTD) uptick of 2.31% is indicative of retained bullish sentiment stirred by the burn rate and Shibarium protocols.
Where should allegiance lie
Shiba Inu helped showcase that meme coins can aspire to be much more than just a fund token. Since its inception, the token has pivoted to being used for payments, and the utility it is building through the Shibarium Layer 2 protocol will further push it as a hub enabling various use cases.
The extra value it is adding will likely make investors maintain their allegiance to SHIB despite its poor price outlook.